Interior Stylist Colin King's Grooming Essentials
Written by: Emma Brophy
|
Published on: October 6, 2023
We cover things we're into and think you might be, too. If you purchase through an external link here, goop may earn a commission.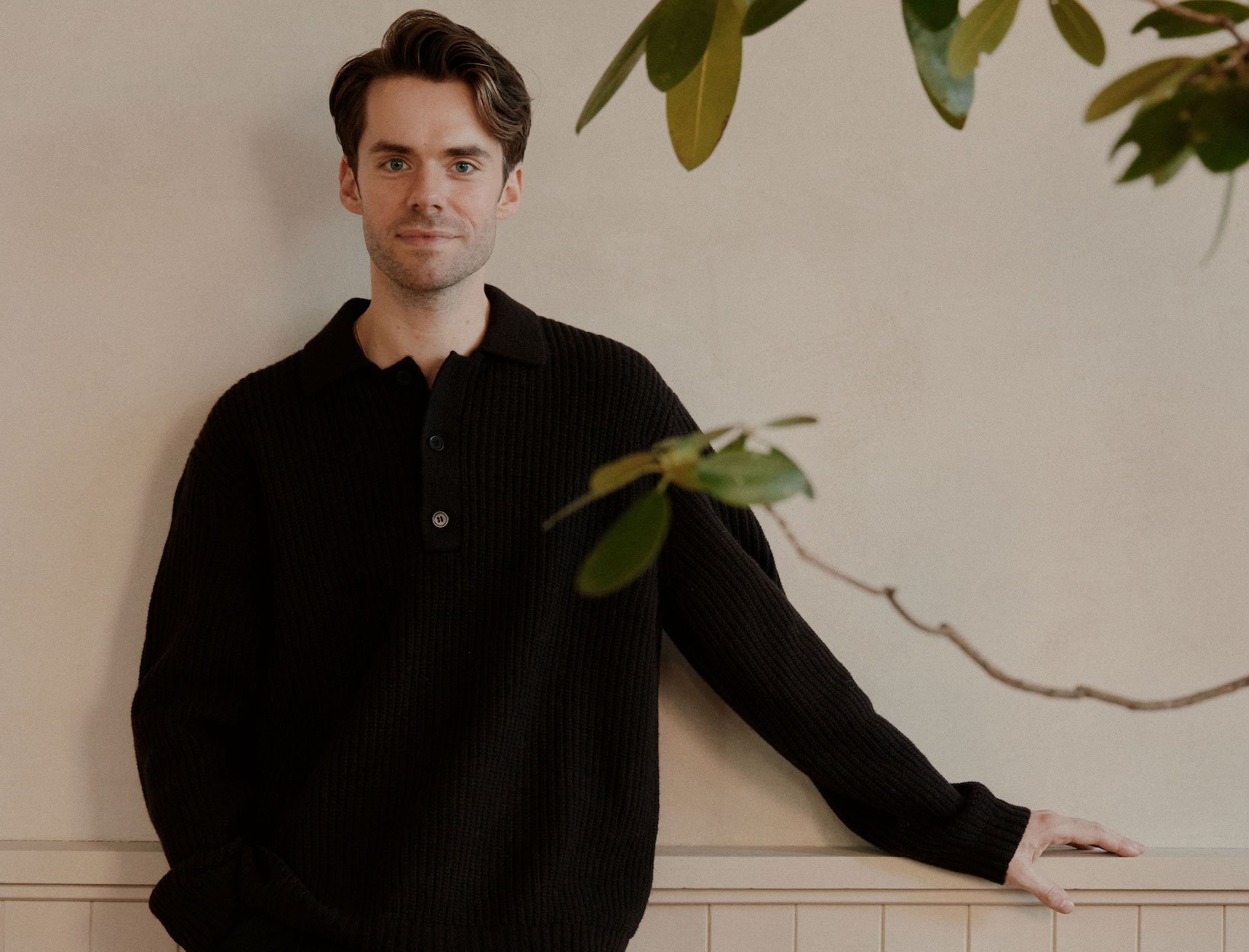 Famous for interiors that balance perfectly between polished and undone, stylist, artistic director, and author Colin King (his book, Arranging Things, is incredible) takes a similar approach with his grooming routine. The founder of New York City's Colin King Studio; contributing stylist for magazines like Architectural Digest, Elle Decor, and T Magazine; and collaborator with West Elm, Audo, and Cultiver (launching next month), King creates interiors and objects that reflect his natural, refined, intentional aesthetic. His hair, he says, gets the same treatment.
GROOMING AND STYLE
"I take my hair seriously and, similar to the way I am with my design work, I'm always after an unstyled, natural look. So I do a delicate dance between clean but not too dry or poufy. The goop shampoo and conditioner give my hair that balance: texture, shine, and flexibility with no residue and the perfect amount of bounce."
"I can't cook, so I have nothing in my fridge except for these eye masks. They're the perfect shape, so they stay put as I run around my apartment trying to get out the door in the mornings. They instantly soothe and leave me looking and feeling refreshed for every day or a big event."
"The only time I've ever liked the color orange: I keep these sachets in every bag, from my styling kit to my carry-on. The drink tastes incredible, and it's packed with antioxidants and vitamins to give me this instant pick-me-up and help keep my skin clear and glowy."*
"As a kid, I wanted to start wearing glasses after I saw Christian Bale as Patrick Bateman in American Psycho. I investigated and found out they were Oliver Peoples. Since then, I've loved the brand and have even styled campaigns for them (a dream come true). These Cucinelli frames exude class—and the shading of the lenses lets me see the world through my favorite warm filter."
Oliver Peoples

Mr. Brunello Sunglasses in 362

Oliver Peoples, $622SHOP NOW
HOME STYLING
"I'm always reaching for one of three b's on set (a book, a branch, or a bowl). These bowls are a great way to inject texture, nuance, and function anywhere."
West Elm

Colin King Metal Footed Bowls

West Elm, from $25SHOP NOW
"As a stylist, I'm just a mover with an eye. My goal with Arranging Things is simple: to demystify styling, help you to look at your home with a fresh eye, and arrange the things you love in unexpected ways that will bring you joy."
Colin King with Samuel Cochran

Arranging Things

Bookshop, $46.50SHOP NOW
---
*These statements have not been evaluated by the Food and Drug Administration. This product is not intended to diagnose, treat, cure, or prevent any disease.