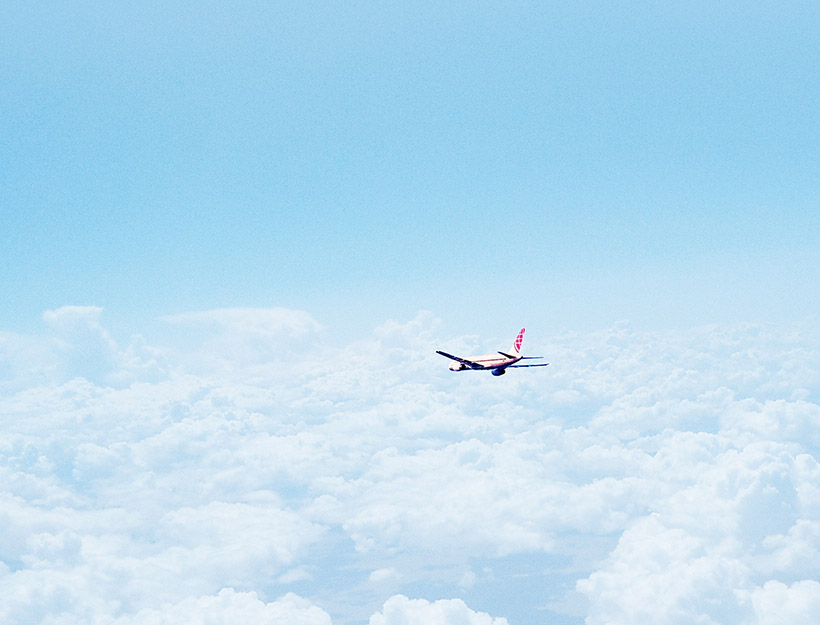 In-Flight Beauty Essentials
We want to answer your most pressing questions—or, you know, just the things that you're curious about. Please keep them coming to: feedback [at] goop [dot] com, or tweet us @goop. Below, a q for our new beauty director, Jean Godfrey-June.
Dear Jean,
Why do I look so awful when I get off the plane? —Ann L.
—–
If you wonder what's happening with your skin at 35,000 feet, tear open the roll that comes with dinner (or the bread holding the awful sandwich they made you pay for): In seconds it's stale, in minutes, utterly, inedibly, dried to a crisp.
The other, less visible factor is the sun: There's a lot less atmosphere between it and you at cruising altitude. So a 3.4-ounce-or-less sunblock (John Masters SPF 30, $32, goop.com) is critical, as is a 3.4-ounce-or-less moisturizer (Weleda Skin Food comes in a tube, is ultra-thick and packed with amazing-smelling essential oils, $19, weledausa.com) or face oil like Tata Harper's Beautifying Face Oil ($48, tataharper.com).
Unless I'm traveling with operatives that might motivate me to suffer through wearing makeup on a plane, I don't put it on until the captain announces we're about to land. Throughout the flight, I apply and re-apply both moisturizer and sunblock, along with thick, healing lip balm like Rodin, or one with SPF like Beyond Coastal ($2.99 beyondcoastal.com), whenever I think of it. And, like everyone says, I drink a ton of water.
The water causes me to get about every five seconds for the ladies; when I return to my seat, I spritz my hands with Dr. Bronner's new organic lavender hand sanitizer ($4.99, drbronner.com), which kills everything potentially terrifying while not contributing to antibiotic resistance. It smells truly fantastic.
While the goal is protection from the many assaults of air travel, a well-stocked airplane bag is also a delightful indulgence; massaging yourself with creams and balms makes you feel coddle and cared for and—upon arrival—dewily, glowingly fresh.
– Jean
Related: How To Stay Healthy While Traveling