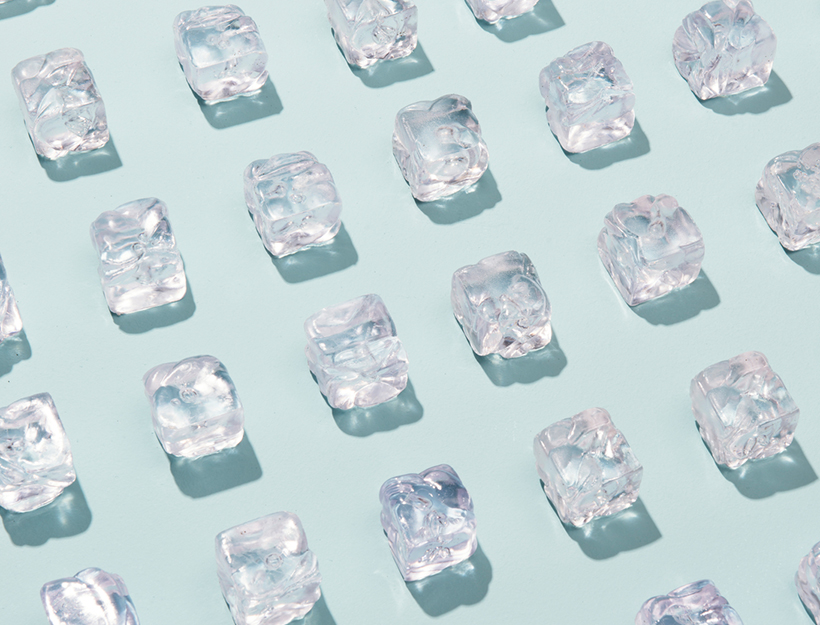 How to Wake Up Tired Eyes
Insomnia, overindulgence, and allergies have remarkably similar consequences, eye-wise—none of them pretty. Here, the essential hacks to treat puffiness, redness, and dark circles:
1. Cold
It takes some of the puffiness down, just as it reduces any kind of swelling. You can keep eye cream and serum (Like Lavido Alert Eye Cream, $49, goop.com) in the fridge, or try an eye mask (Stem Cellular Instant Eye Lift Algae Masks from Juice Beauty, $55, goop.com, both de-puffs and brightens). Refrigerated gel-filled spa eye masks (like the one from Earth Therapeutics, $8 at ulta.com) can also work, as can cold teabags, cold cucumbers…it's really just about the coolness. Even three minutes of cooling should help.
2. Moisture
There's not a makeup artist on earth who doesn't smooth on eye cream (or just plain moisturizer) under the eyes before putting on any makeup. It plumps up lines, smooths things over, and generally revivifies. This is true even if you have oily skin: The undereye area does not produce oil like the rest of the face. If you always moisturize under the eye, you will always need less makeup.
3. Massage
The process of smoothing in the eye cream helps reduce puffiness; turbo-charge that process with an Opal from Clarisonic ($185, clarisonic.com), which uses sonic waves to press any cream into your skin (and presses away some of the puffiness in the bargain). Or just use a regular Clarisonic (the basic Mia is $99, clarisonic.com) when you wash your face—it is less puffiness-reducing than an Opal, but it is nonetheless puffiness-reducing in a way that no other cleansing brush/scrub/washcloth is.
4. Visine or Similar
If your eyes are red and you need them to not be, your favorite drops are essential.
5. Concealer
Pat, don't rub (see more concealer tips here). And if you're feeling super-dark-circled, smooth on a thin, pen- or sponge-applicator-type concealer first (like Beautycounter's Touch-Up Pen, $28, goop.com), then go in with a thicker, pot-type concealer (like RMS Beauty Un-Coverup, $36, goop.com), dabbed on with a brush and patted to blend, over the top. It sounds like too much product, but use sparingly and it will be precisely the opposite of too much product: Natural-looking, invisibly un-circled under-eyes.
6. Eyeliner/Mascara
Deflecting attention really does work. Line your eyes very naturally (some eyeliner tips here); finish with a clear, crisp mascara like the defining one from RMS ($28, goop.com).