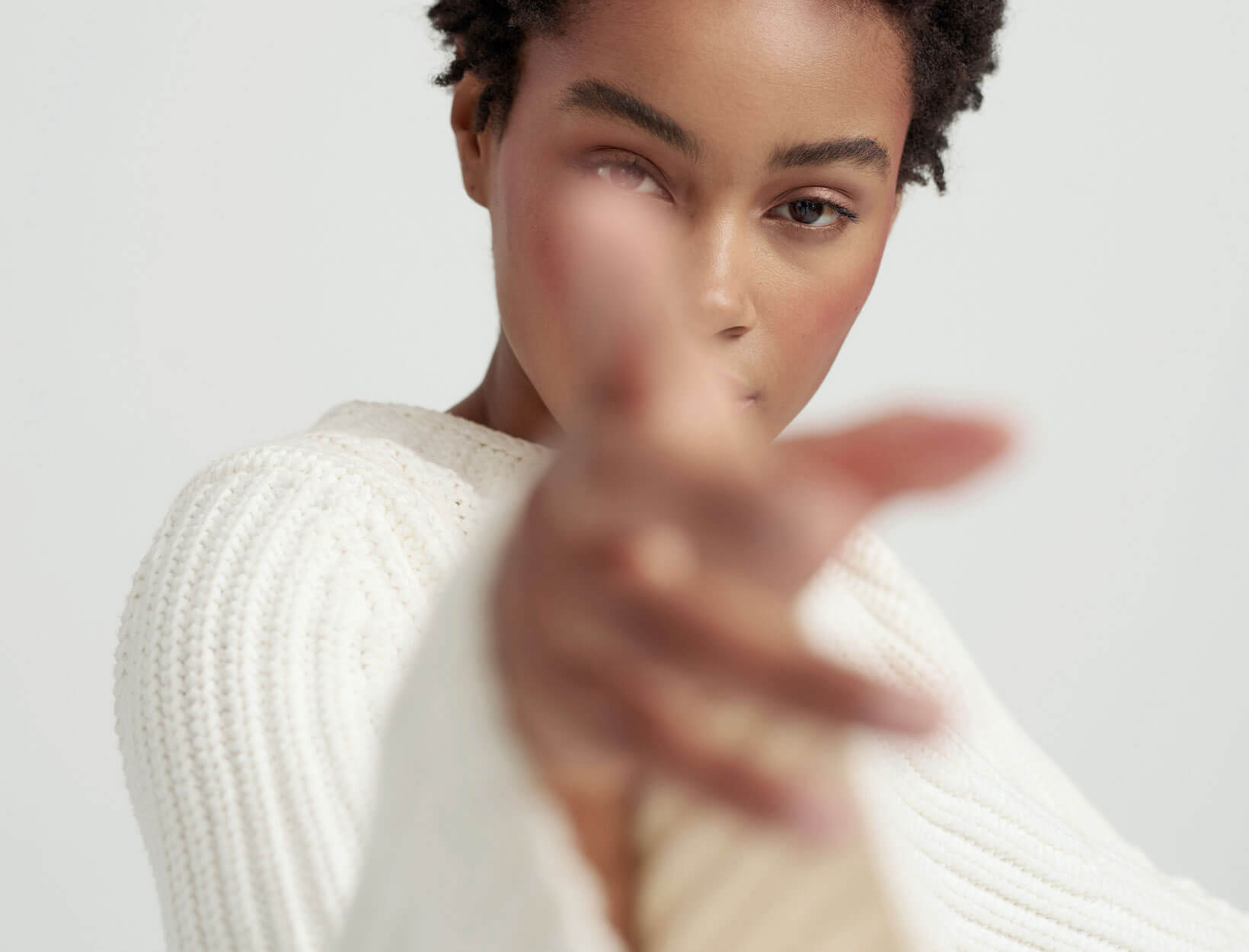 Photo courtesy of Jim Lafferty/The Licensing Project
Get Your Hands in
Their Best Shape Ever
Your hands are often the first spot on your body to show the signs of photoaging, not to mention the first to get really dry after months of hand sanitizing and washing. Which is why really good hand cream can make such a difference both in the short term—this new one leaves your hands ultramoisturized, supple, and soft—and in the long term (it's clinically proven to firm skin and smooth the look of wrinkles and roughness).
Combined with a bit of a hand routine, the results can be even more dramatic. Smooth silky sunscreen over the backs of your hands every day (and after every hand wash), make sure your soaps and hand washes moisturize as they cleanse, and (extra credit) do some exfoliating as often as you can—the results are worth it.
1
GET THE BEST MOISTURIZER
More-moisturized skin looks firmer, smoother, and more supple within seconds. Loaded with firming, nourishing butters (bacuri, cupuaçu, and shea) plus clinically tested jojoba seed extract, the new goop hand cream cushions skin beautifully, sinks right in but lasts for hours, and works over time to smooth wrinkles and plump skin from within. It's also clean as can be (conventional hand cream can be formulated with potentially health-harming cocktails of chemical preservatives and texturizers to make it seem moisturizing, rather than using the actual ultramoisturizing good stuff).
2
BE FAITHFUL ABOUT SUNSCREEN
Every time you go outside, your hands are exposed to UV light (they also get it inside, and when you're driving). Most of us tend not to be as vigilant with sunscreen or moisturizer on our hands (as opposed to our faces), and our hands have less fat and fewer sebaceous glands than most of the body, which means they're susceptible to both premature wrinkles and looking gaunt as we get older.
By far the most effective way to keep your hands moisturized and youthful-looking is daily use of a mineral sunscreen. There's one designed specifically for hands; it's a super luxurious version of something we've long been on the hunt for, from a brand we love, Unsun. It was created by Katonya Breaux (who happens to be Frank Ocean's mom) when she couldn't find mineral sunscreens that blended seamlessly into Black skin, and it's a perfect-for-everyday SPF 15. At SPF 30, Grown Alchemist's light zinc oxide cream melts into skin and comes in an adorable yellow tube. For the most protection, The Organic Pharmacy makes a hydrating, sinks-right-in, faintly citrusy SPF 50.
3
MOISTURIZE AS YOU CLEANSE
What you choose to wash—or sanitize—with has a considerable impact on how your hands look and feel. Formulas that work without the stripping, drying detergents often found in conventional washes and sanitizers help keep the skin's moisture barrier intact with botanical extracts, butters, and oils.
CREAMY NEROLI-SCENTED WASH

Swirled with detoxifying plant butters and moisturizing oils that lather beautifully, this hand cleanser thoroughly sweeps away grime and impurities.

Sangre de Fruta

Neroli Noir
Hand Wash

goop, $48

SHOP NOW

GENTLE (BUT THOROUGH) SANITIZER

With 62 percent plant-based alcohol, this gel is germ-fighting magic, dries instantly, and moisturizes with marula and almond oils.

Megababe

Squeaky Clean
Hand Sanitizer

goop, $6

SHOP NOW

GORGEOUS BLACK CHARCOAL BAR

Made of activated charcoal, essential oils, and shea butter, this bar deeply purifies and nourishes skin.

Binu Binu

Shaman Black Charcoal Soap

goop, $22

SHOP NOW
EXTRA CREDIT: EXFOLIATE!
Clearing away dead and damaged skin allows moisturizers to better penetrate into skin; this helps reveal brighter tone beneath, too.
SMOOTHING BODY SCRUB

Alternately, do a little scrub for your hands whenever you're in the shower. Massage the blend of powerfully moisturizing (and heavenly rosemary-and-grapefruit-scented) essential oils and salts over the tops of your hands.

goop Beauty

G.Tox 5 Salt Detox Body Scrub

goop, $40

SHOP NOW

ONCE-A-WEEK CHEMICAL PEEL

When you're doing a deep exfoliation with goop's overnight peel, smooth the rougher side of the pad over your hands before you finish to retexturize, brighten, and prime them for moisturizing.

goop Beauty

GOOPGLOW 15% Glycolic Acid
Overnight Glow Peel

goop, $125/$112 with subscription

SHOP NOW