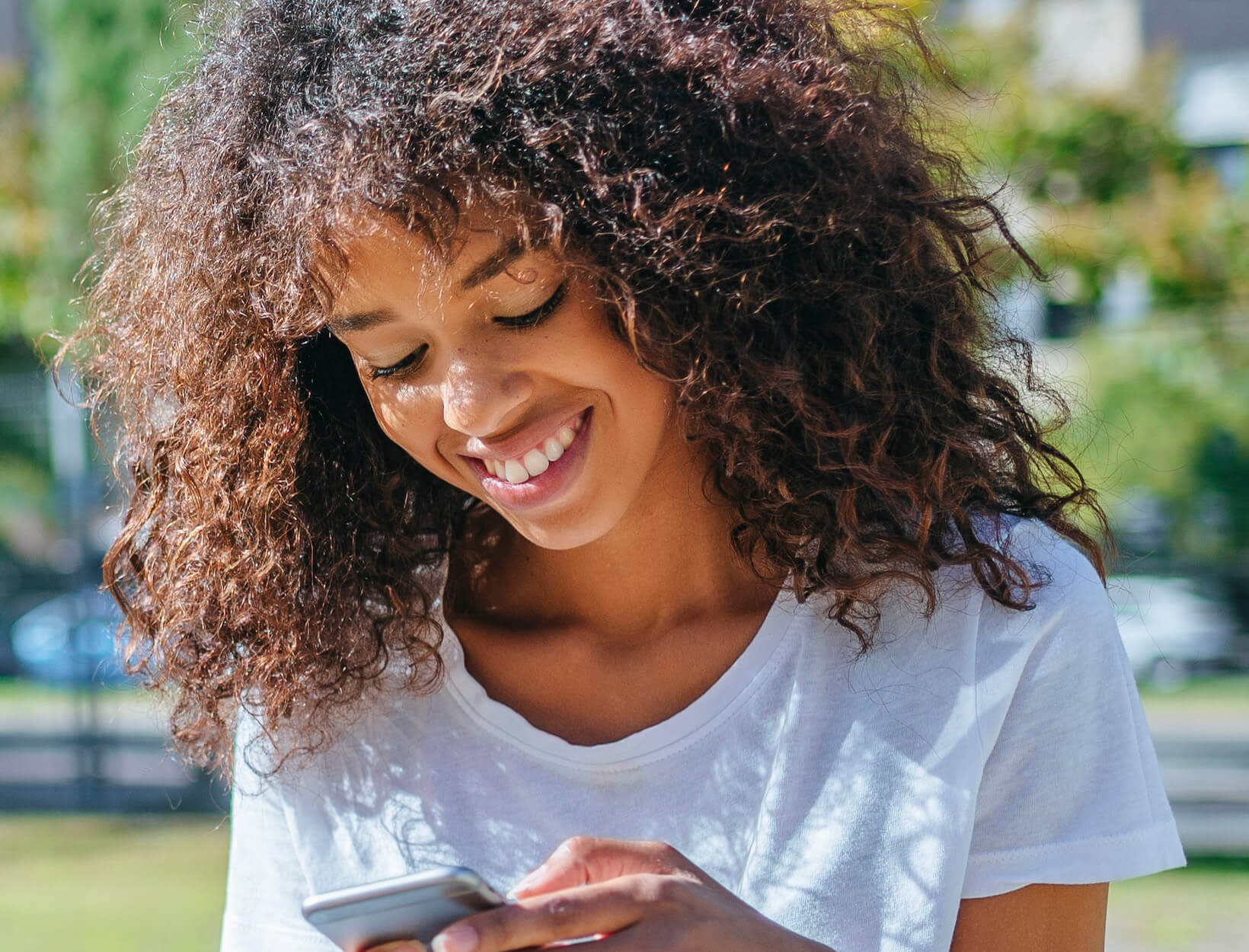 How to Relax a Screen-Scrunched Face
Prolonged screen time can do a number on not only your eyes but the rest of your face as well. As we log long hours with our eyes squinted, our brows furrowed, our lips pursed, and our jaws clenched, it's perhaps unsurprising that we're not liking what we see in our Zoom-camera feedback boxes. To counter the effects of increased screen time on our faces, we like to keep skin-smoothing tools—along with some favorite skin care—right at our desks for some brief spalike moments of relaxation, reset, and skin rejuvenation.
1
Smooth a furrowed brow with nanocurrent
To fend off the elevens—the vertical lines that can appear between the brows from repeated furrowing—we rely on the ZIIP's targeted elevens treatment. The app's two-minute session, led by ZIIP's baby-skinned founder, Melanie Simon, allows you to zero in on one area or move back and forth across the entire forehead. For brow lifting, apply gentle pressure as you move the device from your brow toward your hairline (use only upward motions—never downward ones). After using the device every few days for a couple of weeks, we noticed a softening of tension we tend to hold between the brows. For a full neck-and-face circulation boost, add on one of ZIIP's firming and lifting treatments.
After each ZIIP treatment, we wash off the gel with an oil cleanser, then seal in moisture and nutrients with a rich, active cream.
2
Lift and relax with this vibrating face roller
Top makeup artist Jillian Dempsey's genius vibrating gold bar is also brilliant for a scrunched brow—turn the tool north-south and use it to iron the elevens—and it feels heavenly on the pressure point right under the brow. You can also use it all over your face to get a temporary (six hours or so) allover lift—incredible before a big meeting or a date. Apply a face oil or moisturizer to help the roller glide along; the vibrator pushes both active ingredients and hydration deeper into your skin.
We love the roller for its jaw-tension-melting capabilities. Move it upward along the chin and jaw for about five minutes to soothe daily stress. If you're feeling sinus-y, run the roller over sore or congested spots—it feels fantastic.
And it's ideal for tech-neck lines: Using your index finger and thumb, gently stretch the skin on either side of the tech-neck lines. Quickly glide the bar up and down in a vertical movement to help reduce the appearance of the lines.
3
Relax the jaw with gua sha
Britta Plug, aesthetician and very glowy cofounder of Wildling Beauty, is a walking advertisement for why we should all be gua-sha-ing our faces every day. The ritual, based in traditional Chinese practices, involves smoothing a sculpted massage tool over the face or body.
For forehead frown lines, Plug uses the comb edge of the stone to buff out individual lines or wrinkles. After smoothing on oil, hold the area around the line taut, then use a quick cross-friction motion to break up the muscle tissue that's built up because of repetitive movement. "Think of it like a pencil eraser on very delicate paper," she says. To release pressure around the brow bones, use the concave edge of the stone to hook above and below the brow, then gently trace along it, pulling outward toward the temple.
For fine lines caused by pursed lips, take the comb edge and create that same back-and-forth motion at the lower and upper edges of the lips, then move on to the lips. Enjoy the temporary plumping effect.
To ease tension around the jaw, Plug glides the smooth end of the stone along the lower jaw, paying attention to where it feels tender. Give that area a little extra attention, she advises, all while taking deep breaths.
Gua sha also feels incredible on the back of the neck and shoulders. Take the comb edge and work away any knots or tightness on either side of the spine.