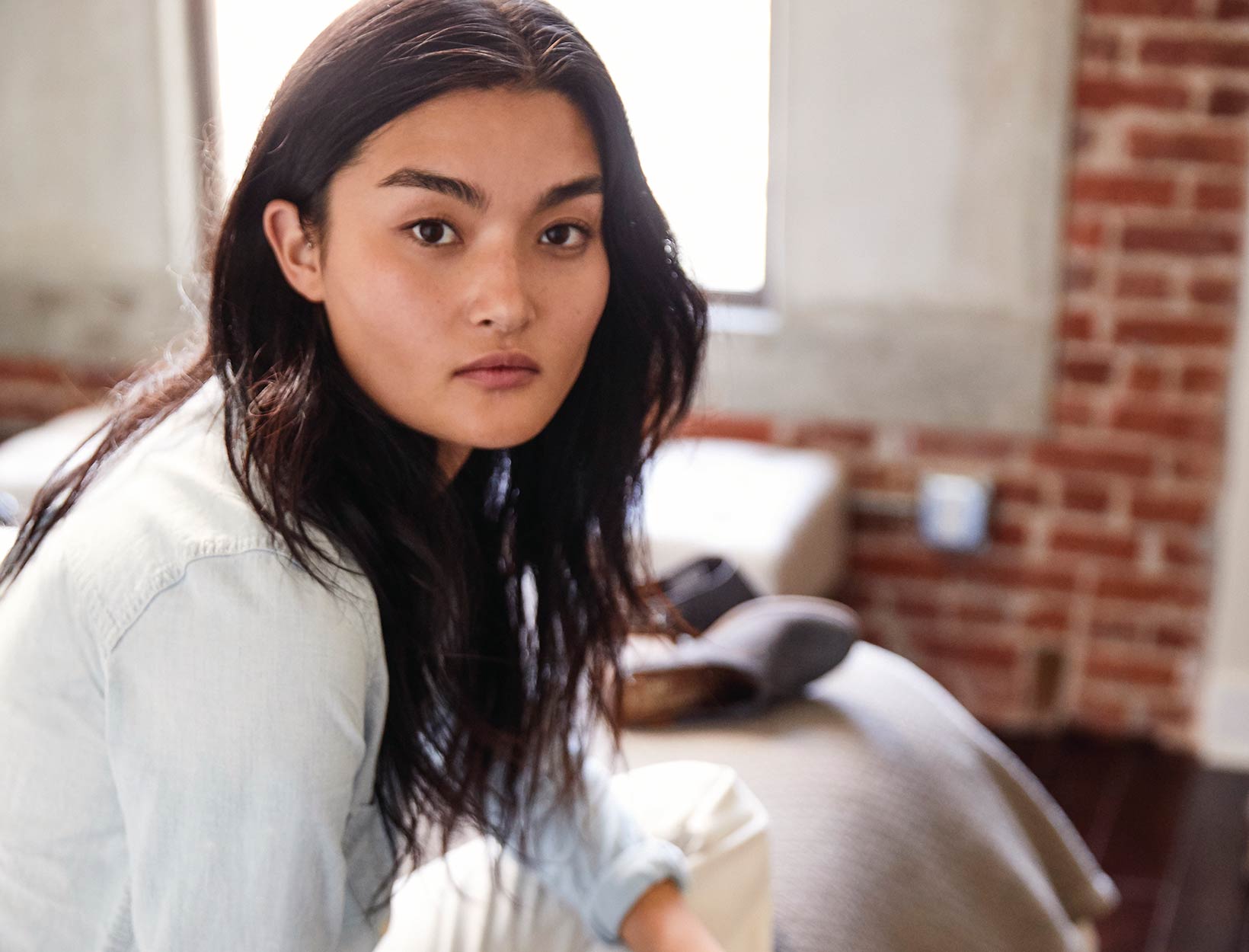 A Wake-Up-
Your-Skin

Hangover Routine
There's no avoiding some level of payback from a hangover—in the traditional "I feel like death" sense, but also in the way it shows up on your skin. But there are some brilliant clean skin-care tricks for a face that's puffy, dehydrated, blotchy, or dull. (And short of jumping in a thirty-eight-degree Lake Tahoe like our intrepid staffers on Netflix, there's always the cold tap on your shower.) Whether it's a trip to a greasy spoon, an hour and a half in a hot-yoga studio, or GP's hydrotherapy strategy, everyone's got their version of a reset button for feeling better after a night of overindulgence. But this routine should have you looking better, too.
1

Turn on an
Icy-Cold Shower

goop Beauty G.Tox
Ultimate Dry Brush

goop, $20

Whether you're doing the full Wim Hof or just a momentary blast, wake up with cold water. Toggle between cold and cozy (if you've got an infrared sauna, of course indulge, but warm water after cold also feels good), and in the same spirit of whole-body enlivenment, definitely get in some dry brushing.
2

Pump Up Both Brightness

and Moisture

goop Beauty GOOPGLOW 20%

Vitamin C + Hyaluronic
Acid Glow Serum

goop, $125/ $112 with subscription

This potent blend of vitamin C and three different molecular sizes of moisturizing hyaluronic acid (to hydrate different layers of your skin) floods your complexion with antioxidants and hydration for a truly remarkable—and fairly instantaneous—glow that lasts the rest of the day.
3

Supercharge Moisture with

This Plumping
Face Cream

Skin Design London Alpine
Rose Moisturizer

goop, $125

The most exquisite silky-soft texture in the most delicate whipped balm: rose from the Swiss Alps along with plant-cell extracts and mild acids helps soften and plump weary skin. The cream smells subtly and dreamily of roses, and it gets your skin back in shape like nothing else.
4

Sculpt Away Puffiness (and
Accentuate Your Cheekbones)
with a Face Vibrator

Jillian Dempsey Gold Sculpting Bar

goop, $195

On rough mornings when we wake up with no trace of cheekbones or jawline definition, ten to fifteen minutes with this sleek vibrating T-bar is nothing short of transformative. What's crazy is that the lifting results can last an entire day. Sweep over puffy skin—this can even be done while you're lying in bed.
5

Cool, Firm, and Refresh with
the Power
of Crystals

LILFOX Opal Spa Eye Mask

goop, $68

We keep this beaded crystalline mask in the fridge: Its sustainably sourced opalite instantly refreshes and depuffs swollen eyes, and we don't mind the cooling relief it provides to throbbing temples.
6

The Finishing
Touch:
Instant
Glow

Dr. Barbara Sturm Glow Drops

goop, $145

The radiance-boosting and moisture-infusing ingredients in this featherweight serum will leave the most exhausted skin looking plump, revived, and luminous.