Have You Ever Heard of a Lip Lift?
Written by: the Editors of goop
|
Published on: November 8, 2020
|
Updated on: November 14, 2022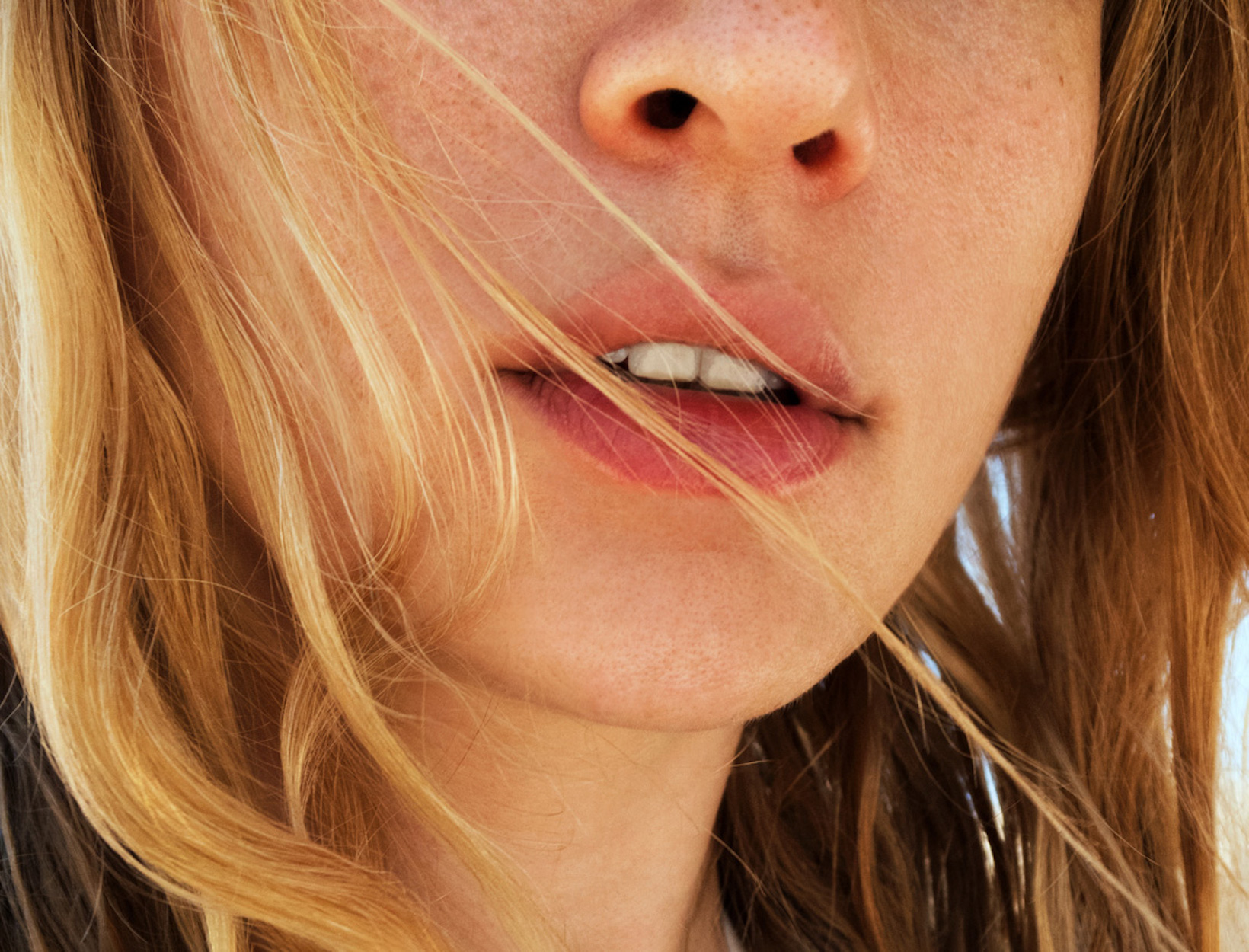 Plastic surgeons and dermatologists have noticed an odd uptick in lip-related procedures since the advent of COVID-19 precautions—including lip lifts: a surgical procedure in which a small strip of skin is removed from the face between the nose and the lip, and the muscle is tightened, raising the upper lip to a new position. "We're all wearing masks, so people don't have to worry about recovery periods," theorizes Robert Anolik, MD, a New York dermatologist and clinical assistant professor of dermatology at NYU School of Medicine. With more people taking the plunge, we talked with Anolik, two plastic surgeons, and a makeup artist to get the real story on what's possible, what's flattering, and where and how to get the most natural look.
BEST LIP BALM ON THE PLANET (TINTED OR CLEAR)

goop Beauty

GOOPGENES Clean Nourishing Lip Balm Trio

goop, $42

SHOP NOW
It's easy to assume that the only people who've had their lips done are those with the obviously overfilled ones you notice, but the sign of any good tweak is its imperceptibility. "Far more people have had lip work than you realize—you don't notice the ones who walk out with natural proportions," says Anolik.
"It's never a good idea to alter anyone's anatomy substantially," says Ben Talei, MD, a Los Angeles plastic surgeon and the founder of the Beverly Hills Center for Plastic & Laser Surgery, noting that finding the right MD and figuring out what interventions might best suit your own face make all the difference. "Many of my patients who consider lip augmentation are afraid because of all the exaggerated outcomes they see," says Andrew Jacono, MD, a New York plastic surgeon and the founder of New York Center for Facial Plastic Surgery. "More-traditional techniques can create the overtly overfilled lips they dread, but newer, more evolved techniques can avoid it altogether."
Anolik starts with some simple lip math: "Generally speaking, an upper-lip-to-lower-lip proportion of one third to two thirds looks great," he says. "When the upper lip is larger than the lower, that's when they tend to look overdone." From dissolvable injectable filler to a permanent lip lift surgery—as well something called a lip flip, which involves botulinum toxin—every option for lips works differently, and the desired results depend heavily on who you are and what you want.
No matter what you do, see a board-certified dermatologist or plastic surgeon. "Many physicians are board-certified in something, but that doesn't mean they are board-certified in dermatology or plastic surgery," says Anolik. "You're safest being treated by dermatologists or plastic surgeons, as they have devoted years of training to the anatomy and performance of cosmetic treatments for the lips."
Get a sense of how frequently your doctor performs the procedure you're interested in and look at before-and-afters. "Don't be shy about asking to meet a postsurgery patient," says Jacono. "A skilled surgeon should have many happy patients willing to talk with prospective patients. By seeing a postsurgery patient in person, you can better understand how their lips move, and you can evaluate factors like visible scarring."
Talk to your doctor about what they're best at. "Generally, cosmetic dermatologists perform the most research into and treatments of lip filler," says Anolik. "And in general, plastic surgeons perform the most research into and treatments of lip lifts. Although both do both, so it's not a hard-and-fast rule."
How to Plump Lips at Home
Exfoliate
Massaging your lips with a lip scrub, washcloth, or gua sha stone can create a temporary plumping effect. "Whether it's from a facialist or by hand at home, if you're getting any sort of volume enhancement, what you're really dealing with is a little bit of swelling," says Anolik. While this is not a long-term solution, it is an easy alternative for a big event—or a Zoom call. Scrubs, like this rose-infused one, have the added benefit of hydration. And gua sha can help target fine lines caused by pursed lips. Using the stone's comb edge, start with a back-and-forth motion at the lower and upper edges of the lips, then move on to the lips.
Moisturize
Applying a nourishing lip balm regularly is the quickest way to get (and maintain) soft, healthy, slightly fuller-looking lips. The rich, highest-quality botanical oils—coconut, argan, castor seed, jojoba, and sunflower—plus pomegranate extract and shea butter in goop's lip balm keep lips super moisturized and feeling cushiony-soft, while Dr. Sturm's super nourishing formula is made with shea butter, avocado oil, and vitamin E. For an extra dose of hydration, an overnight layer of ILIA's lip mask infuses lips with active levels of moisture-boosting salicornia (sea succulent), plumping hyaluronic acid, antioxidant-rich mango butter, and papaya enzymes.
Color Makes a Real Difference
Adding lip color is one of the fastest ways to enhance your lip shape, says Anolik: "Frankly, very talented makeup artists can make your lips appear fuller without any medical procedure being performed at all." Top makeup artist Gucci Westman has tips for applying: "You'll get a precise, defined shape if you use a lip brush, and if you want something softer, just use your fingers." And a little bit of light-catching gloss or tinted balm, whether layered on top or all by itself, also gives the illusion of fuller lips.
Lip Filler
Fillers have gotten a bad rap because of the visibly overfilled lips that some people choose, but technique is everything, Jacono says: "Generally speaking, with injectable filler, half a vial or less is all that's needed for lips, so if it's looking like the doctor is suggesting more, the outcome will likely not be subtle." Jacono reassures patients by underdoing the treatment, he says, and having them watch along step-by-step with a mirror so they can see that he's not over-injecting. And if a patient doesn't like a particular result, he's able to inject an enzyme called hyaluronidase to dissolve the material away in twenty-four hours.
The "dissolvable" part is key. "Never use permanent or semipermanent fillers in the lips," says Talei. Silicone in particular is not FDA-approved for use in the lips. "There is a small but real risk that the lip can react negatively to the silicone and create nodules and reactive tissue called granulomas, causing lumpiness and irregularities, even when it is injected perfectly," says Jacono.
Even FDA-approved fillers can have a downside. "There is definitely a limit to how much you can add, and this varies from person to person," says Talei. "Fillers can also inhibit muscle function and weigh the lip down over time, especially if they migrate."
Downtime typically involves swelling or bruising for a few days, says Anolik, but these can last up to a few weeks. He says patients generally visit twice a year to tweak their filler, but larger, more extreme volumes can last longer. Filler can last for years in less active areas of the face, but the constant movement of the lips shortens the filler's longevity. Everyone's reaction to it is different, however, so be sure that your doctor refers to your baseline photographs when adding extra filler so that you don't end up adding volume when you don't need it.
Lip Lift
If the skin between the base of your nostrils and the border of your top lip has lengthened—or maybe it's always been like that—and you want to create a little more volume and show slightly more teeth when the mouth is relaxed, then a lip lift is an option to consider. A well-executed lip lift should be totally inconspicuous, and it's important to know that this procedure has come a long way in recent years. "The lip lift was feared for about forty years because of bad scarring and healing issues," says Talei. Today, the most common type of lip lift is the bullhorn (subnasal) lip lift. "A tiny strip of skin and tissue is removed, the muscle is tightened, and the upper lip is raised to its new position," says Jacono. "Your scar is virtually undetectable, as it is hidden in the curves of your nose. This procedure can also elevate the central lip or corners of the lip." Talei uses a method he calls deep plane or modified upper lip lift, which he says can make any filler added look more natural.
Lip lifts aren't an option for everyone. "A master surgeon is able to weed out patients who would have potential issues—like someone who can't close their mouth easily because of a strong dental position and protruding teeth," says Talei. "A lip lift would strain the muscle function. I tell about 30 percent of patients not to do anything." Healing should also be factored in, and it can last anywhere from three weeks to three months, says Talei. And of course, the procedure is permanent.
Lip Flip
Perhaps the most low-key (but also short-term and therefore expensive to maintain) option is something called a lip flip. "This is an off-label and subtle modification to the lip using botulinum toxin," says Anolik. "By relaxing the pursing muscles on the outside edge of the lips and carefully not relaxing the expressive muscles further away from the lip opening, you create a bit more visibility of the pink part of the lip." (Anolik notes that this treatment can also help with lip lines, but if you're specifically looking to address that issue, the botulinum toxin should be injected higher above the edge of the lips as well.) He emphasizes that a lip flip is a very slight zhuzh and lasts one to two months (compared to the three to four months of traditional botulinum toxin use). "Still, it's a nice effect when someone wants to be very subtle."