How to Get Glowing Skin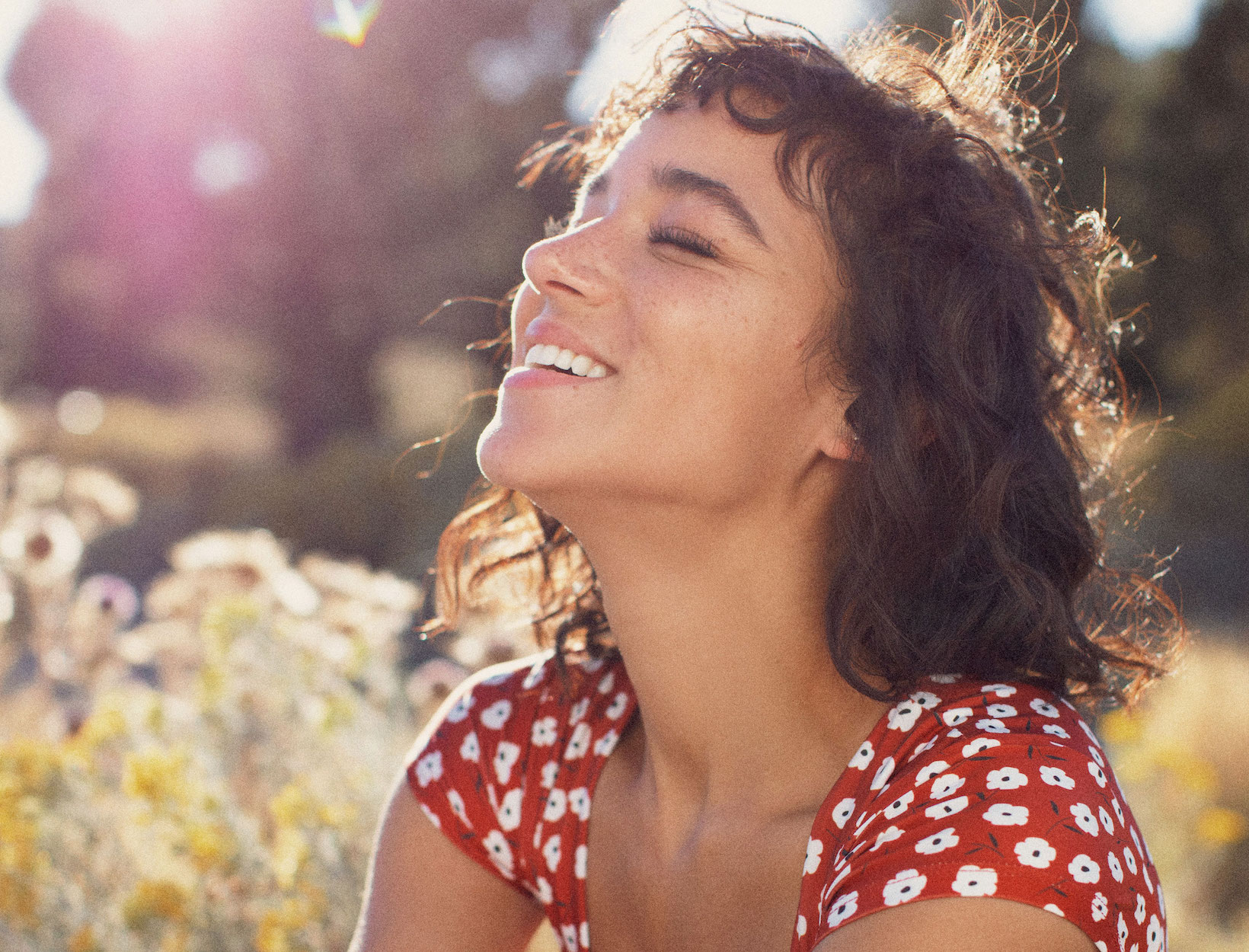 Healthy skin has an irresistible glow and energy, no matter what a person's age. We get a lot of questions at goop on how to get glowing skin (GP's makeup-free selfies are at least partially to blame), so we approach the subject from every angle. Every little bit counts: Diet, exercise, supplements, skin care, and even beauty products like self-tanner, blush, or bronzer are all ways to increase your skin's natural exuberance.
The goop Glow Essentials
1

SLEEP, DIET,
AND GOOPGLOW

We start with the inside: great sleep, clean diet, as much sweat as we can make happen, and an every-morning glass of GOOPGLOW Morning Skin Superpowder, the antioxidant-rich superpowder that supercharges skin with nutrients.
---
2

ONCE-A-WEEK OVERNIGHT GLYCOLIC ACID PEEL

Once a week, we start our morning routine the night before—with an exfoliating glycolic acid peel that we swipe on overnight. The glow we get the next morning (and all through the following week) is better than any makeup.
goop Beauty

GOOPGLOW 15% GLYCOLIC ACID
OVERNIGHT GLOW PEEL

goop, $125/$112 with subscription

SHOP NOW
---
3

Morning Skin-Care Routine

Morning skin care—for both face and body—can make a huge difference. We start with a nurturing cleansing routine and follow up with topical antioxidants, powerful serums, and superhydrators. Start preshower with a skin-invigorating dry brush, then once your skin is wet, do a thorough exfoliation to reveal your softest, smoothest skin.
---
4

Vitamin C

After you step out of the shower, smooth topical antioxidants onto your skin (if you're not taking a shower or exfoliating, we love this as a first step). Here, 20% vitamin C is combined with naturally moisturizing hyaluronic acid for maximum results.
---
5

Face Oil or Moisturizer

A great oil or moisturizer comes next (wait a few minutes to let the ingredients sink into skin, however). For face, our GOOPGENES All-in-One Super Nutrient Face Oil is absolutely brilliant; so is the Active Botanical Serum from Vintner's Daughter. For body, we made G.Day body oil with the rawest rose hip oil we could find (rose hip oil, particularly in its rawest, most unprocessed state, is super nourishing for skin), so it leaves your whole body feeling supple, deeply moisturized, and glowy.

No matter what your skin type, GOOPGLOW Glow Lotion leaves your skin instantly more luminous, dewy, and fresh, and brighter and smoother over time. Use it every morning for glowy skin that needs little or no makeup.
---
6

Clean Self-Tanner

Depending on your skin tone, a subtle self-tan can warm up your whole look. The brilliance of the tanning water from Vita Liberata is not just its supreme blendability (it sidesteps streaks by turning into a delightful foam that's especially easy to apply with the mitt), its total scentlessness, and its incredibly natural color; it also doesn't transfer, at all. Truly, you can swipe it on and put on a white T-shirt afterward with no worry. The tan that develops in several hours is noticeable yet gorgeously low-key.
---
7

Luminizing Highlighter

A luminizing step—we love the Glow Drops gel-serum from Dr. Barbara Sturm—can instantly brighten your whole face without going into full-on shimmer or glitter territory. Some of us use it alone, while others love it as a primer.

For more intense luminosity, highlighter—a pearlescent cream that comes in a variety of pale shades—is brilliantly versatile, in that you can use it under makeup, without makeup, mixed with moisturizer or foundation, or as a literal highlight on cheekbones, browbones, and even the Cupid's bow. The iridescent stick from Westman Atelier is gorgeous and especially amazing dotted at the inner corners of the eyes (you look instantly more awake). The rose-gold one from KORA Organics flatters just about every skin tone on earth, and the candlelit glow of the Super Loaded Tinted Highlighter from Westman Atelier is pretty epic.
---
8

Blush and Bronzer

Depending on your skin, a bright (but sheer) bit of blush or bronzer can amp up your glow significantly. The hot-pink lip-and-cheek balm from Olio E Osso is so sheer that it flatters practically any skin tone in the most subtle way; the burnt rose Baby Cheeks Blush Stick from Westman Atelier is even more pigmented but still sheer, for a super flattering result.

If your skin needs even more warming up, a creamy bronzer creates a dewy glow that's hard to match. Westman Atelier makes a light matte cream one in a compact for gorgeous, subtle sun-kissed color.
---
9

Finishing Touches

For minimalists (and for the makeup bag), the Pop Collection Palette from RMS gives you blush, highlighter, bronzer, and lip tint all in one brilliant compact; Westman Atelier's Le Box GP Edition delivers three different glow essentials that work beautifully together to warm and enliven skin in one kit.