How to Exfoliate Even Really Sensitive Skin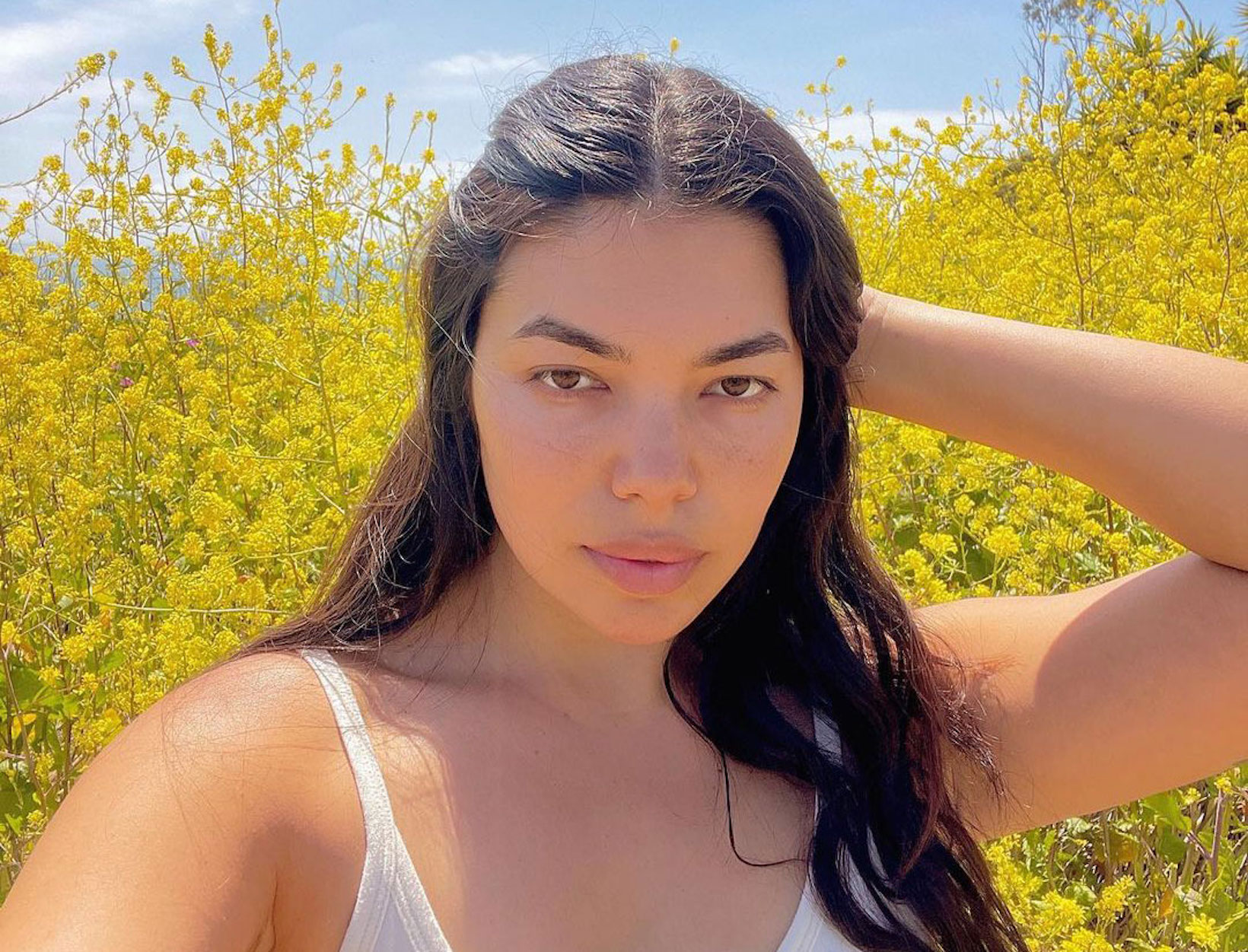 Exfoliation is magic: It's one of the simplest ways to make your skin look better, deep-cleaning your pores, minimizing the appearance of sun damage, and revealing glowy, silky-feeling skin.
But many exfoliants are too powerful for people with sensitive, irritable, breakout-prone, or reactive skin. The good news: New clean beauty technology has enabled a new generation of exfoliants (and retinol alternatives) that can benefit anyone's skin—regardless of sensitivity—with beautiful results.
The best new choices for sensitive skin preserve the skin's natural protective barrier as they exfoliate, and they help hold in moisture as they sweep away dead skin cells, bacteria, dirt, pollution, and impurities. You know you've picked the right one when it leaves your skin feeling soft and smooth in a dewy way, not tight, stripped, or dry. (Dryness can exacerbate sensitivity.)
What also helps: consistency and patience. The exfoliators that are kindest to sensitive skin do their best work with regular use. Also, bear in mind that everyone's skin is different, so something that might work for most sensitive skin might not work for yours. Go slowly as you test out new skin care.
All-Star Exfoliants
(That Happen to Be Amazing for Sensitive Skin)
The goop Jelly Cleanser
This sensitive-skin-friendly cleanser delivers both physical and chemical exfoliation with a blend of natural fruit enzymes and bitter orange peel. It's gentle enough to use morning and night—though if your skin is very sensitive, consider skipping the morning. If you go to bed with cleansed skin, you don't need it. And the jelly texture is a sensory experience of its own: Smooth a generous dollop into wet skin, work the jelly and its gently exfoliating bits across your skin, splash it off with warm water, and pat dry for soft, dewy-fresh skin that feels fantastic.
Toner with Flower Acids
To clear away remaining dead skin cells and debris and deliver a nourishing first layer of moisture and nutrients, this liquid skin treatment is gentle enough for those with sensitive skin—and even for people on retinoids—and works easily in any routine. Its skin-refreshing power lies in the flower acids extracted from hibiscus and prickly pear, which gently resurface skin, as well as in the hydration and plumping moisture from ingredients like aloe and hyaluronic acid. A few drops on a cotton pad go a long way: Day and night, sweep the toner across your T-zone and nose and around the lips (avoiding the more delicate skin around the eyes) for skin that's glowier, softer, and more balanced.
Sensitive-Skin Support:
Bestsellers to Round Out Your Routine
In addition to its own glow-boosting benefits, exfoliating helps supercharge whatever other skin treatments you're using. So delight in these much-obsessed-over, sensitive-skin-friendly face serums, moisturizers, oils, and balms.
Serum
A silky serum with serious results—it firms, brightens, and smooths texture.

Tata Harper

Superkind Bio-Barrier Serum

goop, $130

SHOP NOW

This ultrahydrating cult-favorite serum is made with purslane, a calming botanical prized by skin-care legend Dr. Barbara Sturm.

Dr. Barbara Sturm

Hyaluronic Serum

goop, $300

SHOP NOW
Moisturizer
This velvety gel-cream with soothing jasmine, red algae, and niacinamide leaves skin super soft.

Clark's Botanicals

Jasmine Vital Cream

goop, $85

SHOP NOW

Packed with skin-loving active ingredients, this nourishes even the most reactive skin.

Tata Harper

Fortifying Moisturizer

goop, $120

SHOP NOW

Everyday moisture with a dose of vitamin C and kakadu plum for bright, healthy-looking skin.

goop Beauty

GOOPGLOW Glow Lotion

goop, $58/$52 with subscription

SHOP NOW
Oil
Bakuchiol—a retinol alternative that's easier on skin—delivers pretty incredible (and clinically proven) results.

goop Beauty

GOOPGENES All-in-One Super Nutrient Face Oil

goop, $98/$89 with subscription

SHOP NOW

A luxe multipurpose moisturizer made with one ingredient: antioxidant plum-seed oil.

Le Prunier

Plum Beauty Oil

goop, $72

SHOP NOW
Balm
Life support for damaged skin in a thick, luxurious balm.

Tammy Fender

Intensive Repair Balm

goop, $150

SHOP NOW

Calm and soothe skin with this botanical-packed blue balm.

de Mamiel

Skin Recovery Blend

goop, $168

SHOP NOW
For Body
Made with skin-purifying oils and plant-derived surfactants.

Nécessaire

The Body Wash – Fragrance-Free

goop, $25

SHOP NOW

A foaming body scrub that smooths and softens skin.

Nécessaire

The Body Exfoliator – Fragrance-Free

goop, $30

SHOP NOW

This nourishing cream instantly sinks into skin.

Nécessaire

The Body Lotion – Fragrance-Free

goop, $25

SHOP NOW
Sensitive-Skin-Coddling Sunscreens
Whenever you're exfoliating—and even if you're not—sunscreen is an essential last step in any morning skin-care routine. Zinc oxide, one of the two minerals used in physical sunscreens, happens to be incredibly soothing for sensitive skin. (For the same reason, it's the main ingredient in baby-bottom cream.)
A reminder about physical sunscreens versus chemical ones: Chemical sunscreens work by sinking into the skin and absorbing sunlight. The ingredients they use to do that, though, can irritate skin, which is part of the reason sunscreen has a reputation for causing breakouts. Chemical sunscreens also have the potential to disrupt the delicate balance of hormones in your body. Physical sunscreens, on the other hand, sit on top of the skin, acting as a barrier between you and the sun's UVA and UVB rays. Physical sunscreens use only two active mineral ingredients: zinc oxide and titanium dioxide. If your skin is on the sensitive side, opt for one with zinc oxide only to soothe skin as you protect it from the sun.