GP's Skin Guru on the Best At-Home Ways to Exfoliate for Glow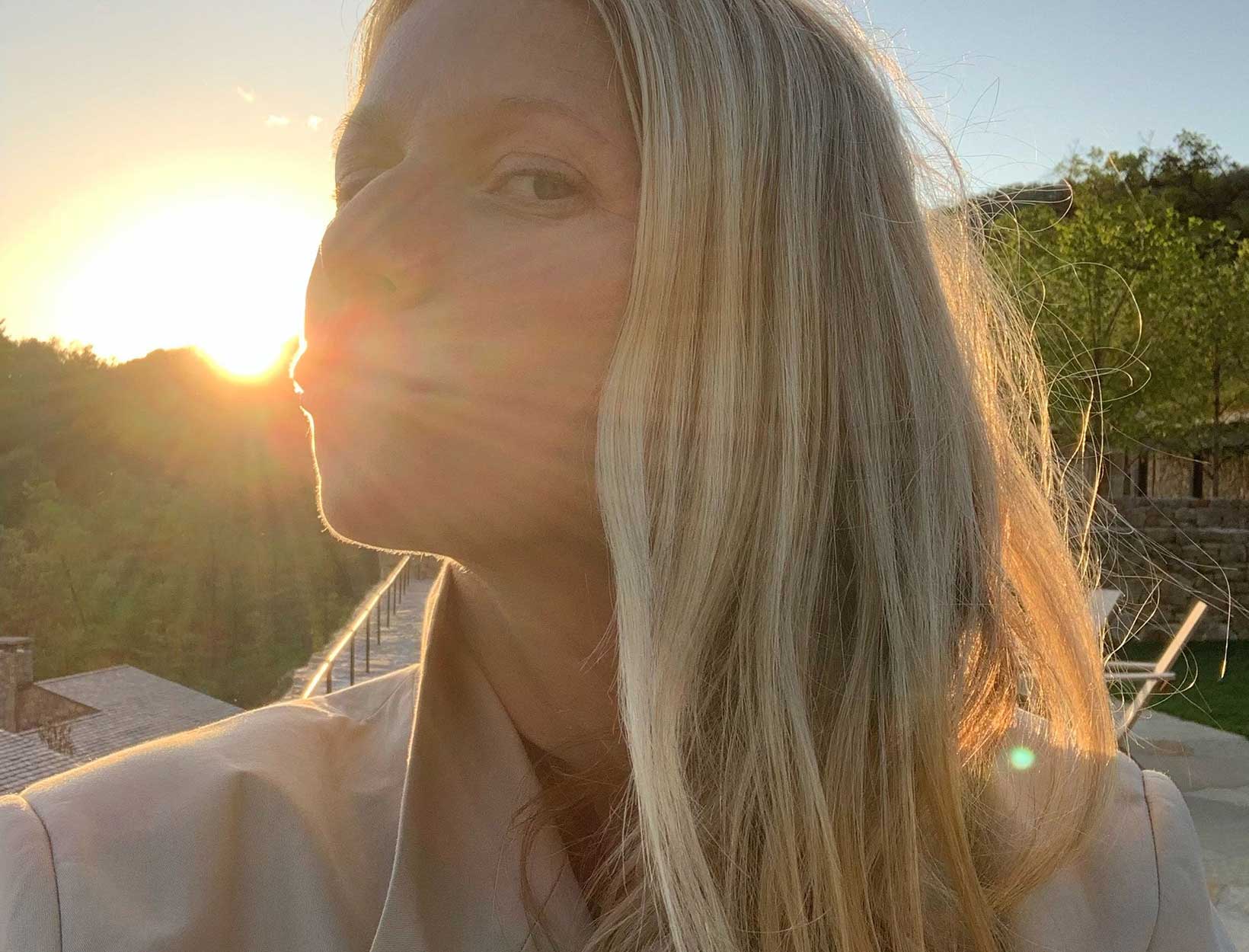 "Glow, texture, firmness—everything about your skin looks better when you exfoliate properly," says London skin guru Anastasia Achilleos, whom GP counts on for life-changing facials. Indeed, serums sink in deeper, sunscreen layers on smoother, and sheer balmy blush blends in more easily when skin is soft, polished, and free of excess oil, dead skin cells, and debris. A regular exfoliating regimen allows your skin care to work more efficiently and your makeup to go on more evenly (honestly, you may even need less of it).
Know Which to Use—When
But there's a sweet spot when it comes to scrubs: "Too little exfoliation and your skin starts to accumulate grime, pollution, sweat, self-tanner, makeup, and dead skin, clogging pores," says Achilleos. The magic, she says, lies in exfoliating enough to get the benefits, but not too much (which can irritate skin). Below, her mini master class on getting that balance right—at home.
1
First of all, exfoliating is easy to overdo, and different skin types react differently to it. "Those with acne should limit exfoliation to once a week and should never exfoliate on broken skin," says Achilleos. More-sensitive skin types should test a smaller section first for any aggravation.
2
Choosing what kind of exfoliant to use is important, too: physical or chemical? "Chemical sounds wrong doesn't it?" says Achilleos. "But chemical exfoliants are actually naturally occurring ingredients that work on the layers of the skin but aren't always visible." The active chemical exfoliant in the GOOPGLOW peel is glycolic acid—a powerful 15% concentration for noticeable results. For a retexturizing jump start, Achilleos recommends swiping one on once a week before bed. "Fifteen percent glycolic is serious acid peeling and should not be taken lightly," she says. "It's as strong as something I might use in the salon. I like to use them around my time of month, too, when I tend to break out." Achilleos says she likes to store the peels in the fridge and whip one out whenever a breakout flares up: "Don't forget that because of the sheer amount of juice in this pad, you can literally wipe any parts of the body that need a smoothing effect—like sun-damaged shoulders, for instance, or use it pre-self-tanner application."
3
For more everyday exfoliation, Achilleos likes physical scrubs—goop's Microderm exfoliator in particular. "Just make sure you don't use it during the week after you've done the overnight peel," she cautions. "That's overdoing it." The Microderm formula is a blend of four microexfoliating minerals (quartz, garnet, alumina, and silica) and a little glycolic acid, all in a whipped marshmallow-like formula. "We massage physical exfoliants into skin, manually loosening dead skin cells on the surface for immediate vibrancy and softness," she says. "The smoothing action is pretty microscopic, but enough of the dead skin moves away from the pores and wrinkles that they appear less visible." Achilleos advises using Microderm three times a week—we love to keep ours in the shower for an easy, multitasking moment in the morning.
4
Moisturizing is key after any exfoliation. Achilleos warms up a few drops of face oil between her palms and presses it into skin. "When you've gotten rid of that debris and loosened the dead skin cells, you can benefit from natural, organic formulas even more," she says. Any treatment for skin has an easier time penetrating right after exfoliation, making its action more powerful—so for some skin types, be careful about putting on anything more active right after exfoliation, lest you irritate skin. But a rich botanical face oil is perfect for most skin types; if you're oilier, a hyaluronic acid serum moisturizes without adding oil.
5
Once exfoliated and moisturized, skin is at its best, Achilleos says. Sunscreen smooths right on (and is especially important to use after exfoliating), and makeup glides over skin. "I find we don't need as much coverage after the skin is polished," she says. One of her most famous, exfoliation-mad clients (that would be GP) says the right routine keeps her skin in good enough shape that she never wears makeup on a regular office day. "It's great when you need it for events, but I'd rather get my skin to a point where I feel comfortable enough to go makeupless," says GP. "Doing regular exfoliation at home—plus a few appointments with Anastasia—makes all the difference."