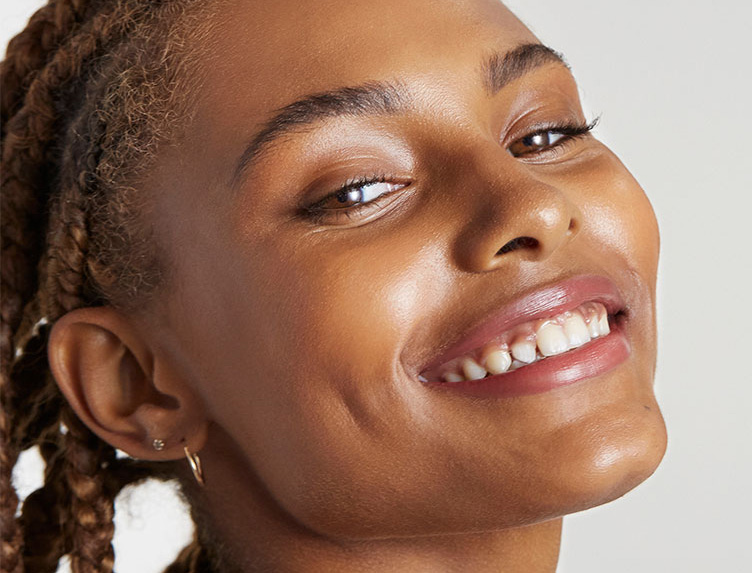 How to Choose Skin-Flattering Tinted Moisturizer at Home
The trick to makeup that doesn't look like makeup (and instead looks like great, healthy-glowy skin) is, in our opinion, tinted moisturizer. No matter your age, skin type, or skin tone, tinted moisturizer smooths, evens out, and brightens skin as it softens the look of redness, breakouts, dark spots, and dark circles; it also moisturizes and often protects with sunscreen, too.
Sheerest (but Still There)
The subtle pigments in this translucent moisturizer smooth and glowify skin, while vitamin C brightens and mineral SPF 20 protects.
"Tinted moisturizer is easier to shop for online, because it has a much lower pigment load than foundation," says Beautycounter chief artistic officer and makeup artist Christy Coleman. "That gives you a sheerer finish, so your skin shines through. And with less coverage, tinted moisturizer is more forgiving and easier to blend than foundation. It's typically more hydrating, which makes it easier to work into the skin." The lower pigment load also allows for more skin-nourishing ingredients (moisturizers, antioxidants, botanical extracts) within a given formula. The silky, lighter-than-foundation textures work beautifully for aging and youthful skin alike.
Slightly More Coverage
The miracle combination of light-reflecting pigments, forty-five active ingredients (including research-backed peptides), and free radical–fighting botanicals leaves skin radiant and firm.
You can go with your gut on shade matching—it's probably right. "There are typically fewer shades in tinted moisturizers than there are in foundations," says Coleman. "While undertones—whether your skin is warm, cool, or neutral—can help, all you really need to know for tinted moisturizer is which shade category you fall into: fair, light, medium, tan, dark, or deep."
More Coverage, Gorgeous Finish
A drop of this super concentrated tinted oil subtly softens imperfections and beautifully hydrates with jojoba and rose hip oils. Smooth on a touch more for a natural, more perfected finish.
"Brands have become much better at listing shade descriptions and offering visual tools to help find your shade online without having to try it on in person first," says Coleman. "If you have a foundation that you already love and know works for you, notice how the shade is described. Become familiar with shade descriptions, so you can compare a new product to one you already use."
What to Do about Imperfections
Because tinted moisturizer is sheer, if you've got a spot you want covered, concealer is what you need (this is true of foundation as well, by the way—most all-over-the-face products are not for covering imperfections). After smoothing on your tinted moisturizer, target dark circles, breakouts, or spots with a great brush dipped in your favorite concealer. Brush only where you want to cover, then pat gently with your ring finger until it blends—you'll think it isn't going to blend, but it will.
Ultimate Glowy-Skin Prep
If you've got a day you really want your skin to be great for, here's a plan: