Are Any Spray Sunscreens Safe? A Look at the Research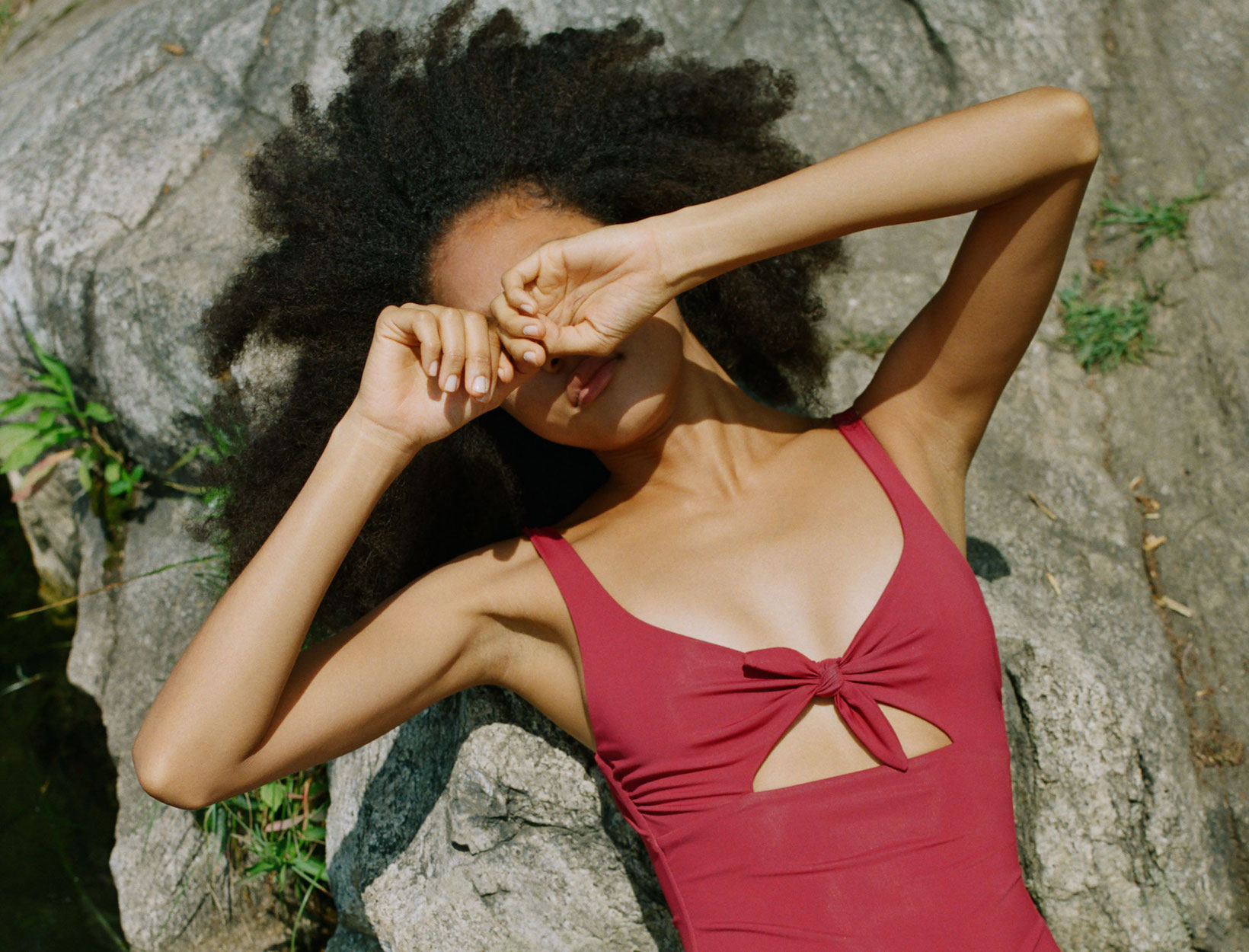 The convenience of spray sunscreens—even clean sunscreens—isn't worth the risk, as far as we're concerned. "Small particles of the spray can get deep into the lungs and cause irreversible damage," says Nneka Leiba, the vice president of healthy living science at the Environmental Working Group (EWG), a nonprofit organization in Washington, D.C., that assesses the health effects of chemical exposure from day-to-day products.
Even titanium dioxide, inert and harmless on the surface of your skin, has been shown to be toxic if inhaled. In fact, if inhaled, it is considered by the International Agency of Research for Cancer to be a possible carcinogen. (Research is inconclusive about the long-term effects of breathing in zinc oxide, the other option in mineral SPF.) So even clean physical sunscreens aren't safe if they're sprays.
Fortunately, clean, mineral-only SPF lotions, balms, creams, and sticks are benefiting from new tech that makes putting them on (even on squirming children) a whole lot easier.
5 Great SPF Alternatives to Spray
Ultrahydrating Cream
for Face and Body

The Organic Pharmacy

Cellular Protection
Sun Cream SPF 50

goop, $69

SHOP NOW

Antioxidant Serum-Cream

Vive Sana

Serum Crema SPF 20

goop, $75

SHOP NOW

Moisturizing Lotion
(with a Subtle Matte Finish)

Naturopathica

Daily UV Defense
Cream SPF 50

goop, $58

SHOP NOW
Coconut-Oil-Based Surf Mud

EIR NYC

Surf Mud SPF 30

goop, $24

SHOP NOW
For safe sun protection, Leiba and EWG advise using only nonspray, clean, nontoxic, mineral SPF formulas. Clean SPF, of course, also doesn't contain the laundry list of potentially hormone-disrupting, irritating, coral-killing substances that chemical sunscreens legally can and do. (You can gauge whether a mineral sunscreen is purely mineral by checking the active ingredients box; it should list zinc oxide and/or titanium dioxide only. You can read more about the many reasons to avoid chemical sunscreens here.)
But even beyond those health concerns, sprays can be a less-reliable barrier against UV rays, since it's harder to assess how much you're really getting onto your skin (versus losing to the wind). "We don't recommend any spray sunscreens," says Leiba.
To hear more from Nneka Leiba on mineral sunscreens—and on clean, nontoxic beauty; her work at EWG; and more—listen to her episode of the Beauty Closet podcast here: