Gwyneth's Travel Checklist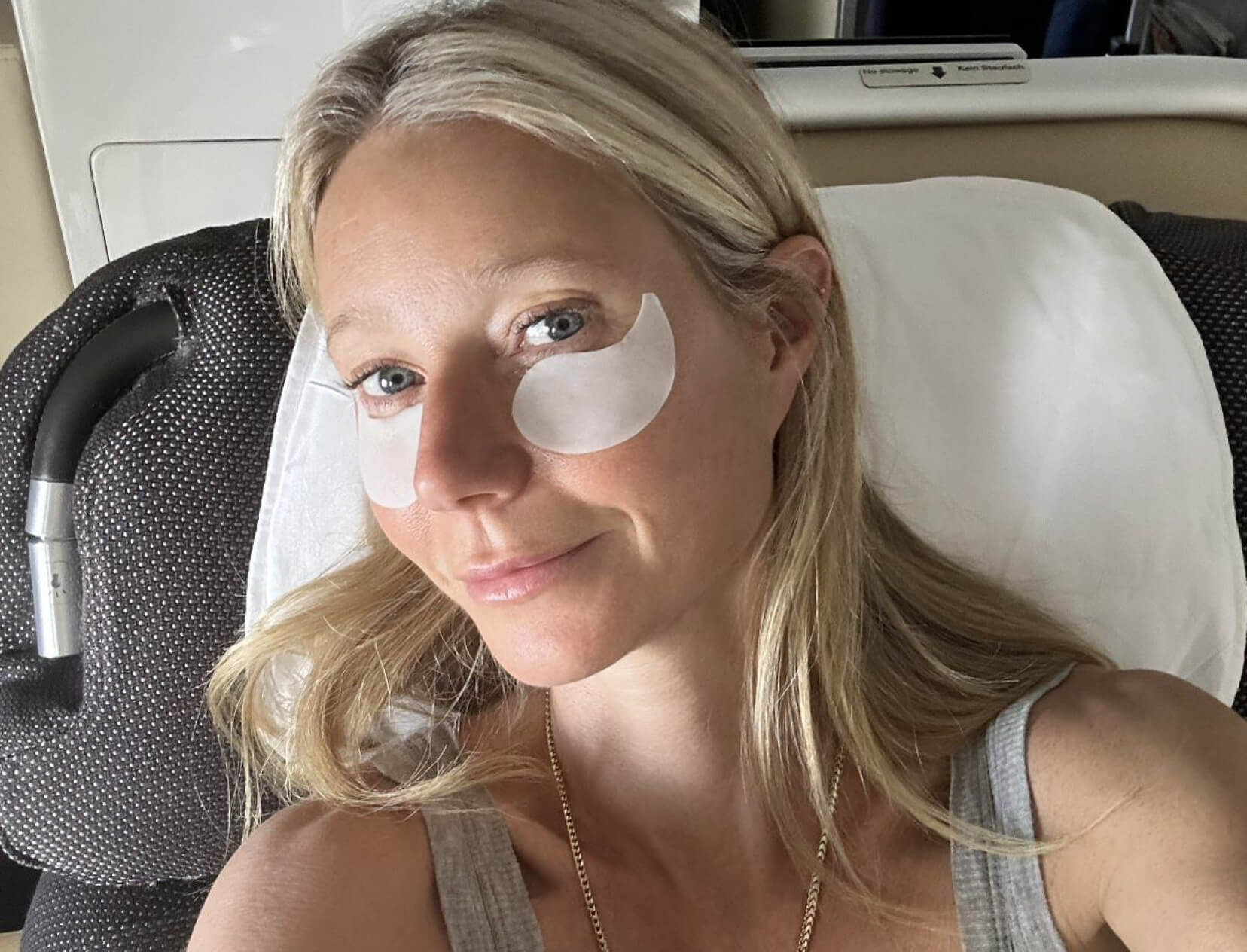 Here I am on the plane (en route to a much-looked-forward-to early-summer break in Italy) having a little eye-mask moment. My skin doesn't love traveling the way I do—my biggest concerns are dehydration and laxity, and my skin feels parched after a flight if I don't layer on creams and balms. These are the essentials I've found that really work to bring my skin (and hair) back to life, both on the plane and off.
1
From the inside out: hydrate
Every morning without fail, I take this glowing-skin powder. It's packed with vitamins C and E and coenzyme Q10. I bring packets to mix in my water bottle on the plane.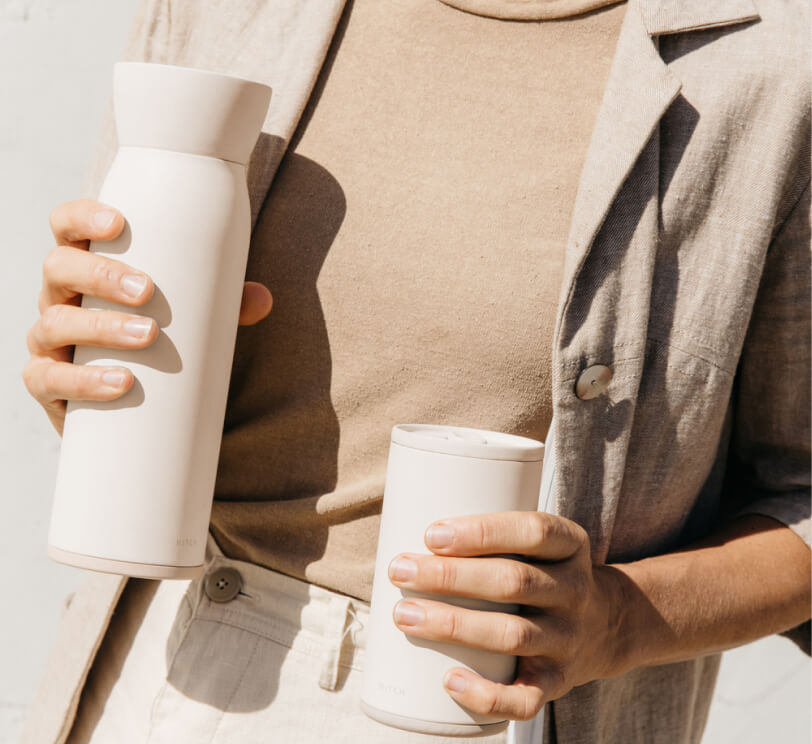 2
Wake Up Your
Whole Face
Dry skin makes crow's-feet more pronounced. And I get puffy, too. If you're at altitude, it can be more intense. But 10 minutes with these potent masks changes the way my eyes look.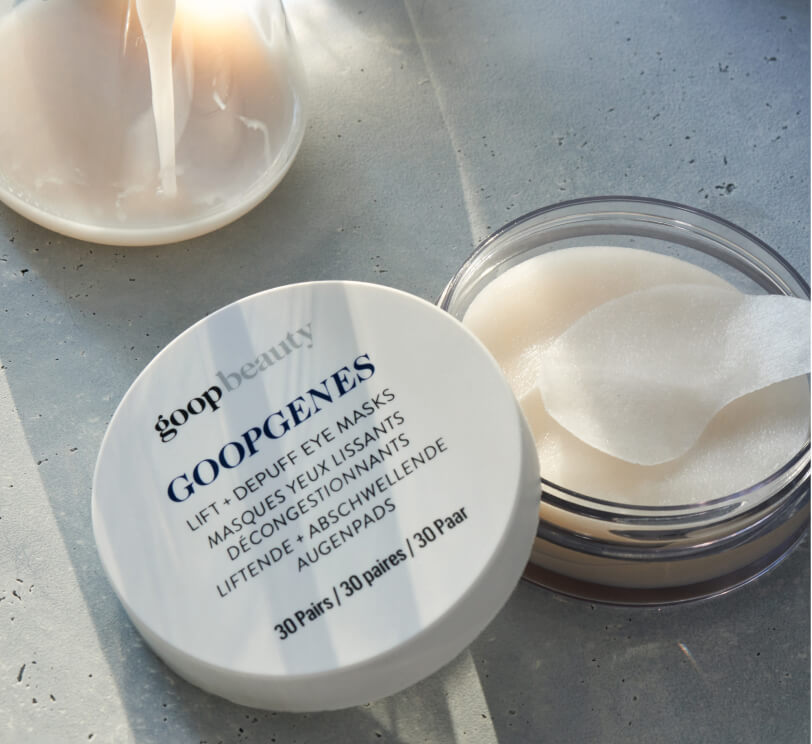 3
UltraMoisturize
This is the 911-emergency balm, especially on the plane. It's rich and concentrated. It helps repair your skin's barrier in just 30 minutes. And the intense, concentrated moisture lasts for up to 48 hours.*
4
Pack Powerful
Treatments
My favorite cream—made with ceramides, squalane, and botanicals—sinks right in and really moisturizes. And the LED wand boosts benefits further. It's so light to carry with you, and you need only five minutes a day.