Megan Tries It: Gua Sha for Amazing Skin at Home (I'm Obsessed Because It Feels Good)
Written by: Megan O'Neill
|
Published on: May 21, 2020
|
Updated on: November 5, 2020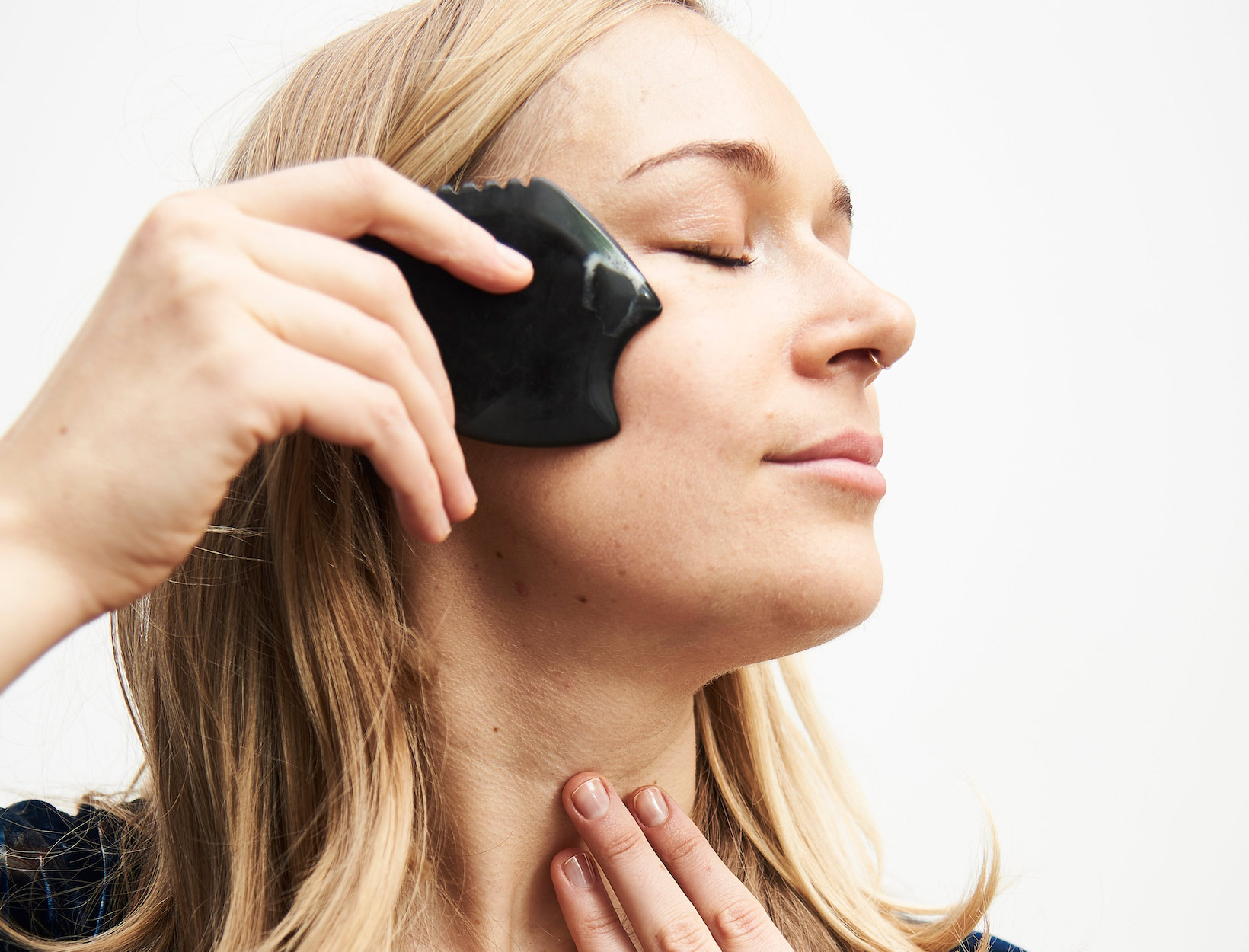 Photo courtesy of Alissa Laurie
megan tries it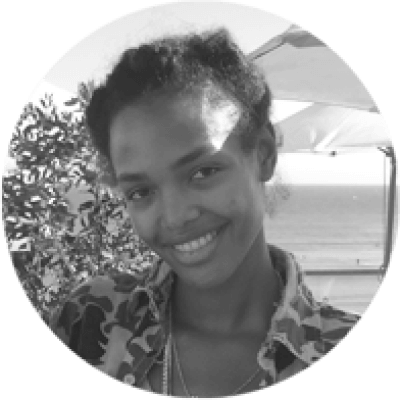 Megan O'Neill is the senior beauty editor at goop. Which is another way of saying she has a passion for clean products, loves anything that reduces stress, and will happily guinea pig herself in the name of wellness.
My skin is suddenly as oily as a scallion pancake and as broken out as a teenager's, and I'm not alone: Many of my friends say their skin is acting up, too. Stress has always shown up on my face—and the association between psychological stress and skin has been studied. Now even people like me, lucky to be employed and working safely from home, wake up with a sharpened anxiety that shadows every moment of the day. My new compulsive brownie baking, every-other-day Coolhaus ice cream sandwiches, and heavier pours of Gamay at dinner have also considerably upped my sugar intake, so I'm sure there are several factors at work.
Normally when my skin acts up, I hightail it to Studio Britta in SoHo for a gua sha facial—the difference in my skin afterward is noticeable, in calmed breakouts and a glow that seems to intensify throughout the following week. Since that's not happening, I'm going to try the next best thing: an at-home gua sha facial every morning.
Gua sha is an ancient Chinese therapy that uses a sculpted face tool to depuff and detoxify skin and support lymphatic drainage. Gently gliding the gua sha stone over my face feels so good—it's a gets-right-in-there massage—and instantly my skin looks smoother and, I think, a touch more chiseled. After about a week, my skin begins to calm and then gradually transforms into a clearer, glowier version of itself. I love the results on my skin, and I also just love the feeling of sweeping the cool stone over my face first thing.
Here's my routine (everything, conveniently, comes in the Wildling kit): I start by spritzing on the gorgeous skin tonic, a blend of brightening botanicals like Damask rose and sweet fern that leaves me instantly dewy. Then I smooth in the face oil, which is swirled with nourishing tree nectar and botanicals, like balm of Gilead (as mystically therapeutic as it sounds and fun to say out loud). Then I pick up the gua sha stone—made of exceptionally beautiful jet-black sustainably sourced bian stone.
The stone moves over my face easily, as my gua sha whisperer, holistic aesthetician Britta Plugg, who's a cofounder of Wildling and the founder of Studio Britta, has promised it will. "What you're doing is using the stone to move out stagnancy in the skin, almost like extractions you'd get in a facial," she says. "Doing it regularly over time can help with blemishes, though I wouldn't do it over active breakouts—work around those—and it's instantly sculpting."
Gua sha works for all skin types, and there's a low-tech, easy comfort to it. Make sure to apply the tonic and face oil first, and keep the stone tilted at a forty-five-degree angle, gliding it up your face against gravity for a lifting effect.
A HOW-TO VIDEO FOR GUA SHA
4 Glowy, Lifting Gua Sha Face Massages from Britta Plugg
1
For Lifting
"With the comb edge, smooth the stone from the jawbone, up over the cheekbone, and then diagonally up past the temple. Repeat on each side. It feels so good to relieve all that muscular tension, as if you've just put down something heavy. You're stimulating circulation in the muscles and, in doing so, toning them, keeping them healthy and firm. It's basically a little mini temporary face-lift."
2
For Depuffing
"Using the U-shaped edge, gently glide the stone along the jawline, from the chin out and up to the ear. Do it five times. Then, with the U-edge hugging your skin and exerting light pressure, trace the stone from the earlobe down to the collarbone; do that five times. You're sweeping stagnation from the face out to the ear and then taking out the trash down at the collarbone. Repeat on each side."
3
For Smoothing Skin
"This is for any part of the face you want to temporarily smooth—crow's-feet, nasolabial lines, forehead, anywhere. Find the area you want to target in the mirror and, holding the skin there taut with two fingers, trace the comb edge of the stone over that area, going back and forth perpendicularly, as if you were erasing something with a pencil eraser. It's a quick, light motion—you want the pressure to be really light so that you don't leave a mark."
4
For Wide-Awake Eyes
"Smooth the flat edge of the stone along the brows, going from the inner edge of the brow out toward the hairline. The flat edge is great for targeting bony areas on the face, and you're tracing along the orbital bone to give some lift to the eye area."
3 More Secret Weapons Helping Me Keep My Skin Clear
1
Kick-Ass Exfoliating Face Mask
2
Ultimate

Skin-Detox

Superpowder
3
Melts-Right-In Mineral SPF Cream