Megan Tries It: A Gua Sha Facial for Breakouts
Written by: the Editors of goop
|
Published on: October 17, 2019
|
Updated on: November 14, 2022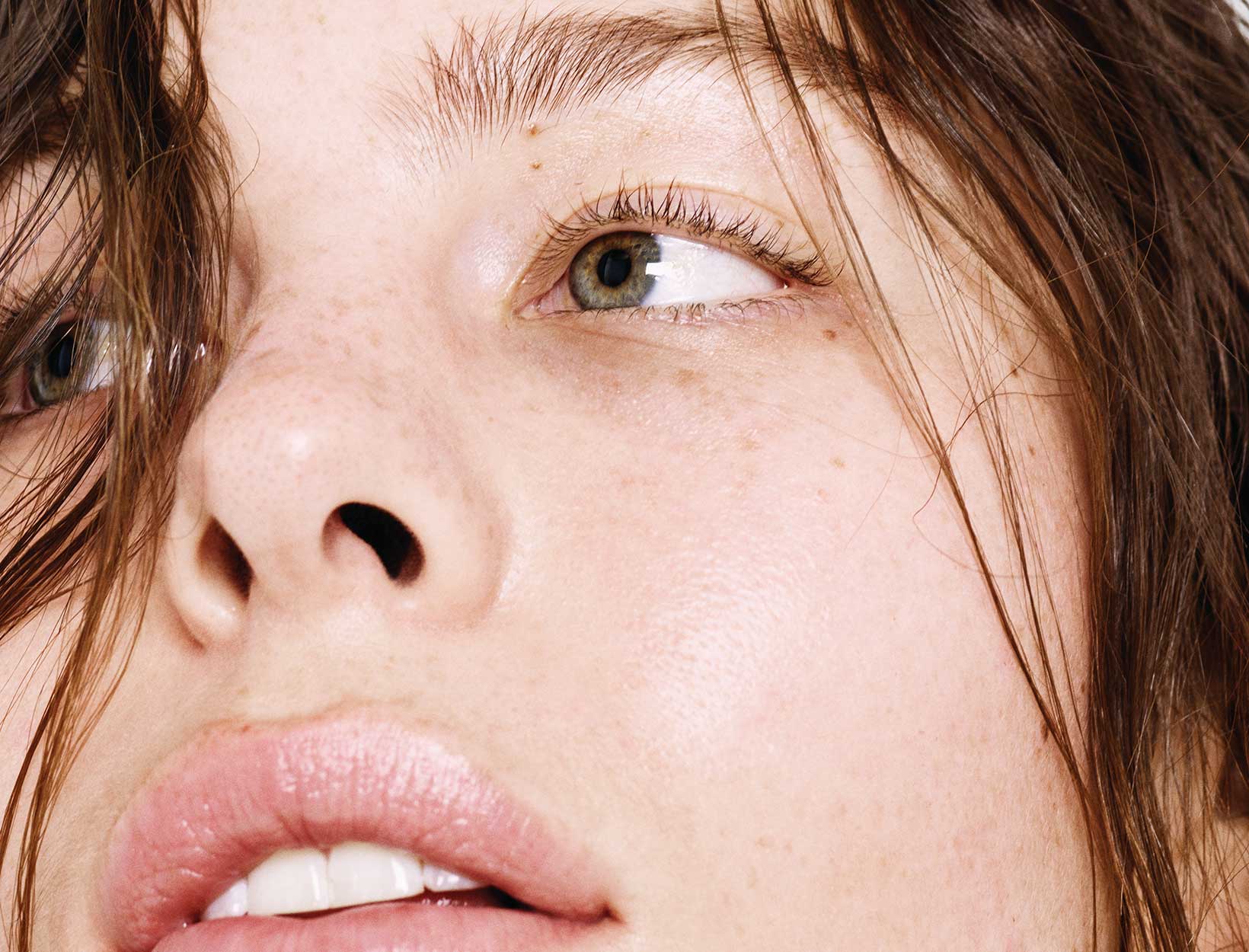 Megan Tries It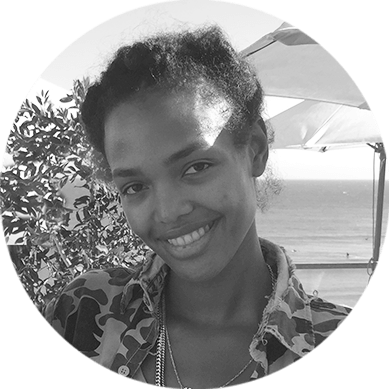 Megan O'Neill is the senior beauty editor at goop. Which is another way of saying she has a passion for clean products, loves anything that reduces stress, and will happily guinea pig herself in the name of wellness.
I'm about to go into my gua sha facial. I don't realllllly know what gua sha is. But I'm desperate: For the past few weeks, my face has been a disaster of blemishes and dry patches, not to mention the seemingly indelible dark spots that result from said blemishes. I chalk this interval of problem skin up to my recent move (no amount of preparation lessens the hellaciousness of hauling every godforsaken thing you own to a new space), more caramel chocolate chunk cookies from Daily Provisions than usual, and letting work get the better of me.
But the second I walk into Studio Britta, an airy oasis at the top of a glamorously ancient walk-up on Spring Street, I feel my ragged nerves start to unfurl. Britta herself greets me at the door and hands me a cozy cup of something steaming. I'm bowled over by her gleamy skin, the cool tattoos spiraling down her arms, and the calm, warm confidence she radiates. All I want is for her to hug me and fix my skin.
She gives me a big hug, then goes to work: She starts by misting me with the tonic from Wildling, her skin-care line. It instantly wakes up my skin and smells fantastically of a mossy forest floor and fresh-cut roses. Then she massages in her oil, an earthy, supercharged blend of skin-clearing botanicals like balm of Gilead (no, not a Handmaid's Tale invention but instead a miracle for soothing riled-up complexions), frankincense, and myrrh. "Put the tonic on first so that your skin drinks in the moisture, then massage in the oil," she says. "The oil's incredible for blemishes and has the perfect texture and slip for doing gua sha."
Britta gently glides her face-massage stone over my jaw, cheeks, forehead, and the tense strip between my eyes, tracing from the center of my face outward. (If you want to see, Britta has amazing demonstration videos on her website.) It feels good-weird and deeply satisfying, as if my face is getting a deep-tissue massage, and the oil allows the stone to move smoothly. This is gua sha, an ancient Chinese therapy that uses a sculpted face tool—Britta's is a beautiful black and made of bian stone—to support lymphatic drainage. Each slow, purposeful sweep of the cool stone over my skin eases puffiness, relieves tension, and feels spectacular. At this point, I'm a few sweeps shy of drifting off, but I muster the energy to ask Britta to do extractions. (God, I love extractions.)
"Gua sha works similarly to extractions—it's an incredible detox when you're dealing with breakouts," she tells me. "Do it for a few minutes at home, and it helps move along fluid and waste that's making you look puffy. You're also massaging and hydrating your fascia."
I walk out of the treatment room a woman renewed, with skin so gleamy and silky-feeling that I regret I'm going home and not out with friends to show it off. Britta sends me off with her kit of the tonic, the face oil, and a bian stone. I ask her when the best time to do gua sha at home is. "Whenever the hell you want," she says with an easy smile. "As long as your face is clean. I do it at night to unwind while I'm watching my shows. It becomes this really meditative, grounding little ritual. You can get super gua sha stoned."
I like the sound of that. In the coming weeks, I carve out a few minutes most days to use my kit, which I'm plotting to give to absolutely everyone I know come the holidays. On non-yoga mornings, I do gua sha with the mist, oil, and stone first thing, then smooth on creamy sunscreen from Vive Sana as my finishing step. Or I save it for the end of a long, stressful day before bed. Either way, gua sha makes me feel a little more whole and look a lot more radiant. And it turns out gua sha stoned is as real as the gua sha glow.