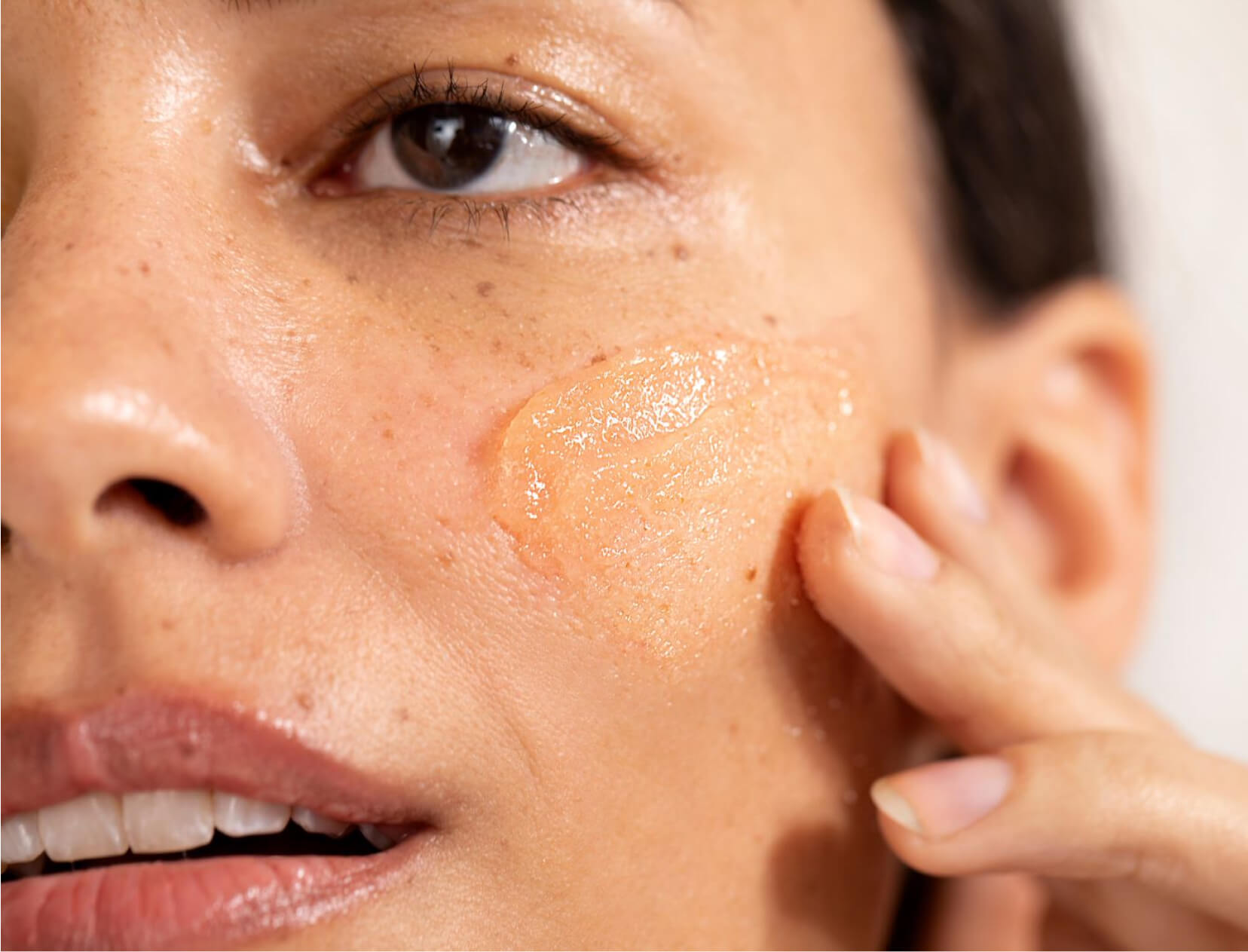 Easiest-Ever New Habit for 2022
Introducing GOOPGLOW Cloudberry Exfoliating Jelly Cleanser, a daily dose of exfoliating goodness suspended in a unique, soft, ultraplush jelly face wash. It feels incredible—springy to the touch, silky, nourishing—as you smooth it over your skin, massage it in, and then splash it off easily with warm water. Along with a sensory delight to look forward to every day, the cleanser delivers results, from a noticeable glow to a new softness and texture that build beautifully over time.

"We wanted to support the results we get from major exfoliating treatments (like our bestselling Microderm Instant Glow Exfoliator) with something we could do daily," says GP. "It's this amazing soft jelly, and as it cleanses, it really ramps up your glow. It makes such a difference in how my skin looks and feels."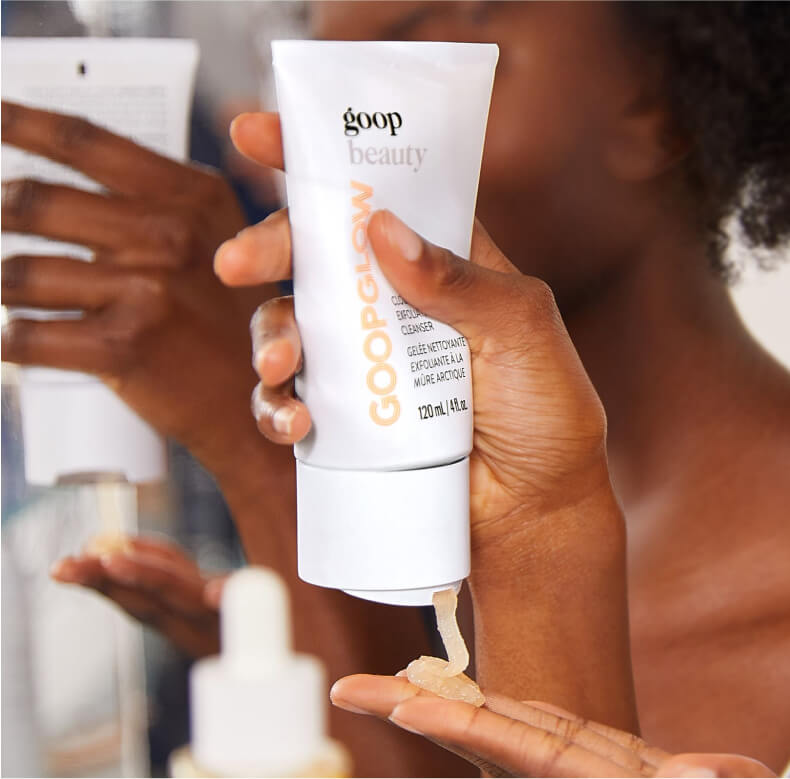 What's in the Jelly
Powerful active ingredients boost skin every step of the way: Arctic cloudberry—it's packed with omega-3s and omega-6s, along with vitamins C and E—nourishes skin, while sugarcane-derived squalane moisturizes and soothes and Australian kakadu plum brightens and floods skin with antioxidants. Natural fruit enzymes and bitter orange peel exfoliate both chemically and physically, but they're gentle enough that you can use the cleanser twice a day—even if your routine contains other AHA, BHA, or vitamin C treatments.
Okay to Use with Acids and Vitamin C
The jelly is soft and foamless, and it feels amazing on the skin. The results are pretty incredible, proof that it's the skin care we use every day—even something as simple as our cleanser—that can make the most noticeable changes in our skin.
Consumer Results
After a single use:*
100%
agreed their skin has been cleansed
gently yet effectively.
97%
agreed their skin felt smoother.
97%
agreed their skin felt refreshed afterward.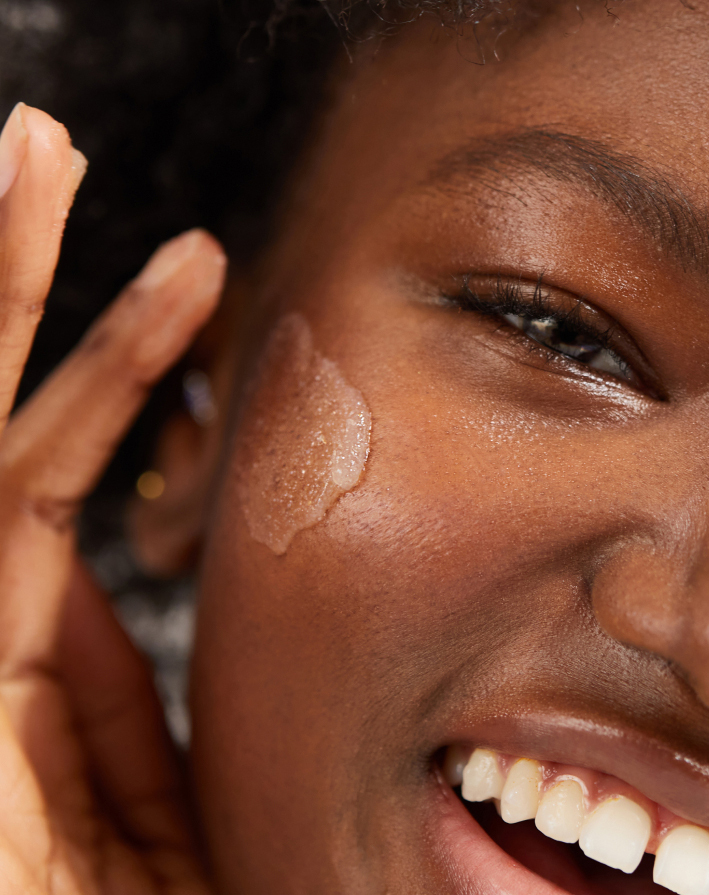 After seven days of use:*
100%
agreed the cleanser removed dry, flaky skin.
97%
agreed it helped wash away excess sebum.
91%
agreed their skin looked more
glowing and luminous.
*Based on an immediate and seven-day third-party consumer-perception study of thirty-two women between the ages of twenty-five and fifty-five.
The New Everyday Exfoliation
When the benefits of exfoliating every day first came to wide attention in the '90s (see box below), the most popular products were exfoliants made with large, irregular particles (ground-up apricot pits, walnut shells, and the like). Today, we know that chemical exfoliants (like the natural fruit enzymes in this face wash) combined with physical ones (like the bitter-orange peel we used in the formula) can create a gentle effect that still sweeps away dead skin cells and other impurities, leaving behind skin that's fresh, clean, smooth, bright, and soft.
New Obsessions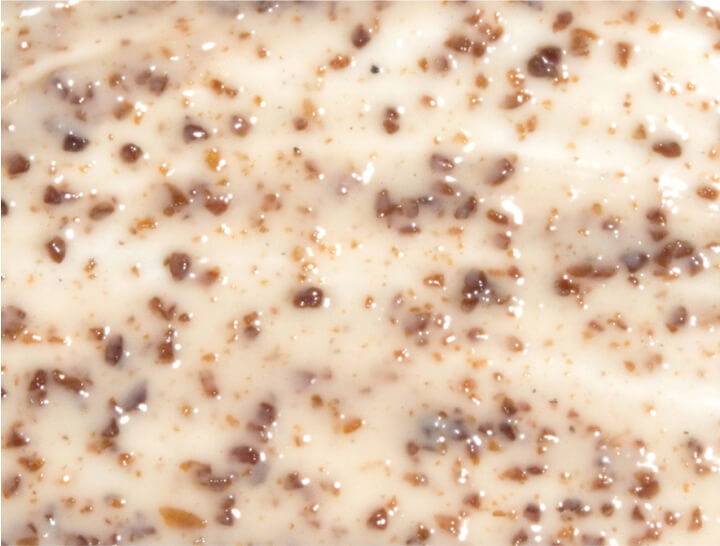 How it started: Nineties face scrubs woke us up to the benefits of daily exfoliating, but they felt like they ripped our faces off.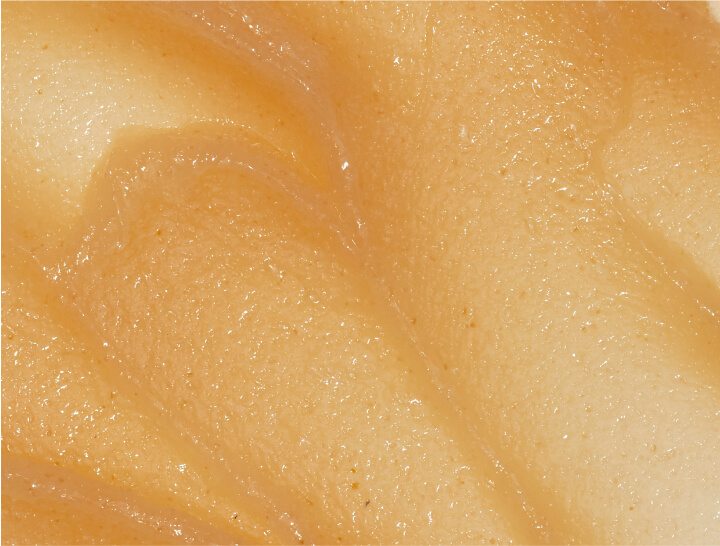 How it's going: A daily dose of exfoliating goodness is suspended in this new, unique, soft, ultraplush cleansing jelly.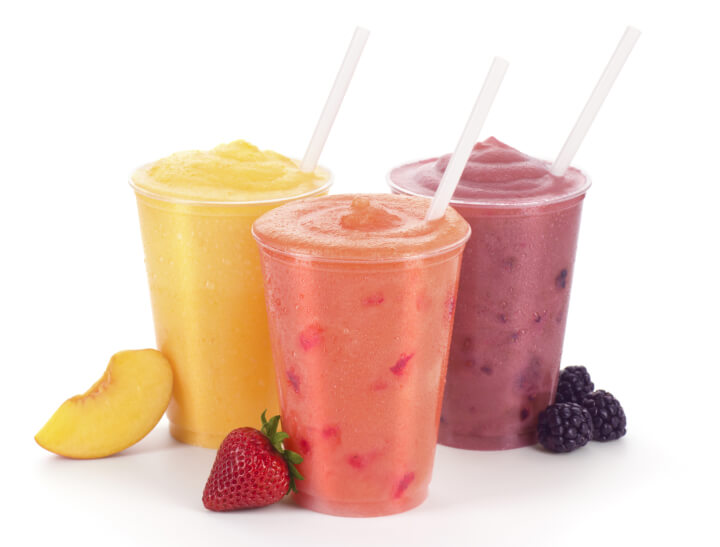 How it started: Smoothies had a lot of ice cream in them.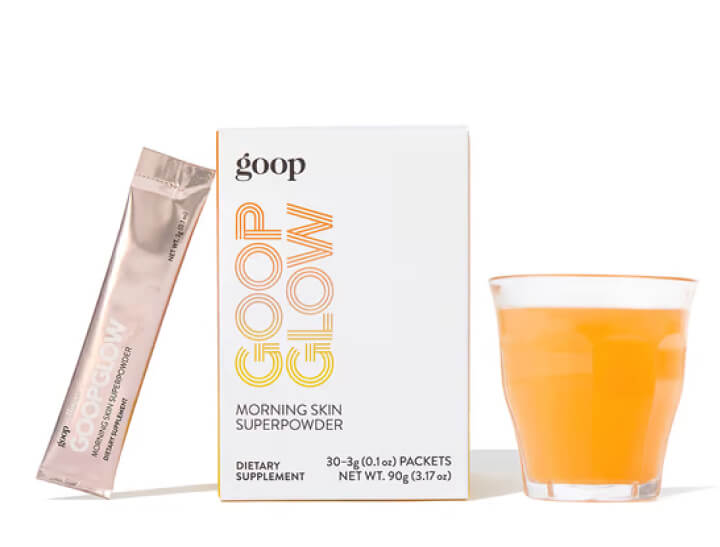 How it's going: Smoothies have a lot of antioxidants in them.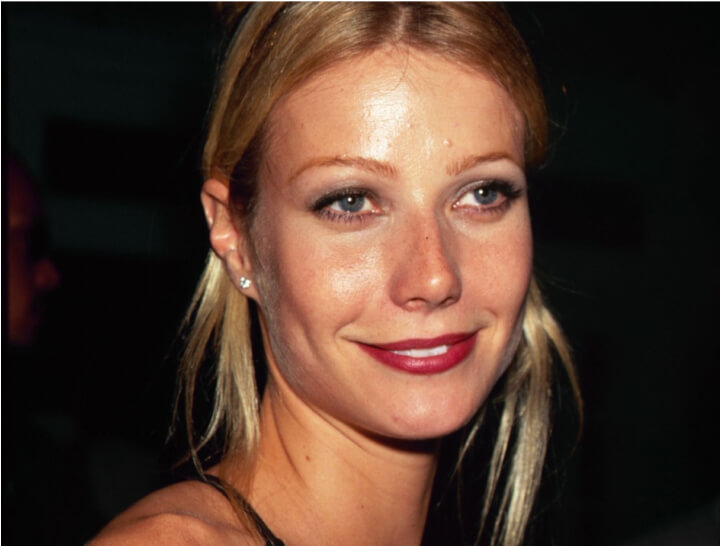 How it started: Statement lips were gorgeous—but very, very matte.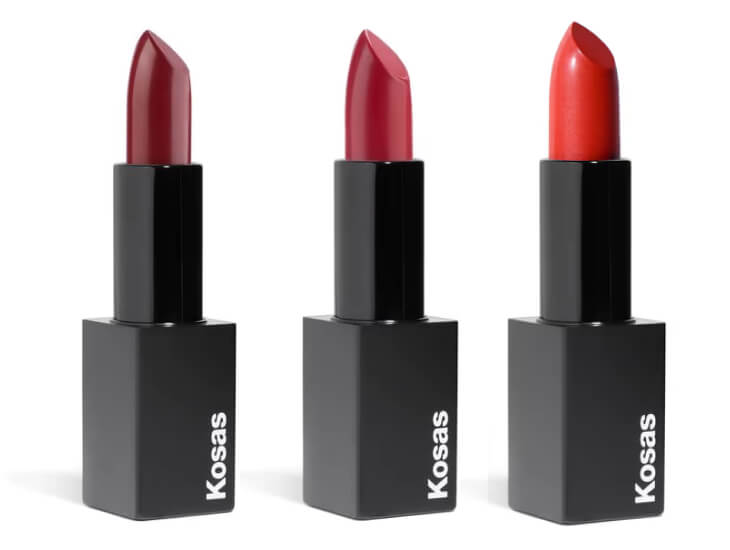 How it's going: Whether you go fire-engine red or Pulp Fiction darkest wine, the bold lipsticks of now are creamier and more moisturizing.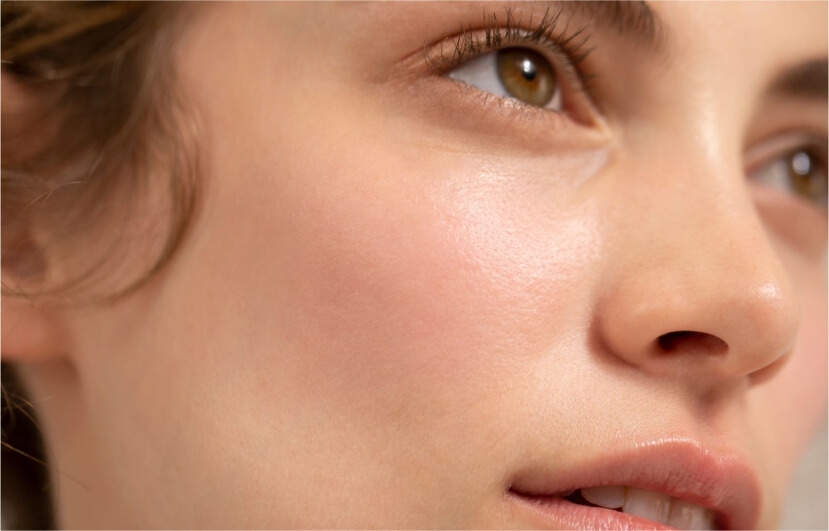 Which Exfoliant to Use, When
Order and timing make a huge difference when you're exfoliating. Know that if something's ever too much—if the tingling becomes too intense—you should wash it off and add non-AHA moisturizer or oil. (You shouldn't ever get tingling with the jelly cleanser, however. Even sensitive skin should be fine with it.)
Once a week

goop Beauty

GOOPGLOW 15% Glycolic Acid
Overnight Glow Peel

goop, $125/$112 with subscription

SHOP NOW

Every few days

goop Beauty

GOOPGLOW Microderm Instant
Glow Exfoliator

goop, $125/$112 with subscription

SHOP NOW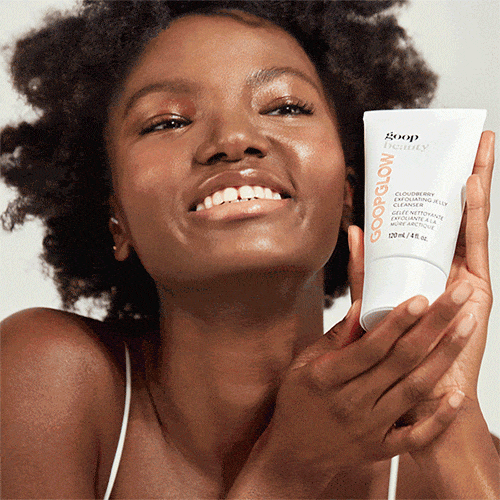 How to Use it
Smooth the jelly (it smells faintly of citrus) into wet skin morning and night, gently massaging and lathering while avoiding your eye area. Rinse, then start your skin-care routine, knowing that treatments with AHAs and BHAs, vitamin C, and even retinol are okay. Be sure to keep plenty of moisture in the mix, no matter what your skin type, and in the morning, always remember to finish with a mineral sunscreen.
Creams

Rich

goop Beauty

GOOPGENES All-in-One
Nourishing Face Cream

goop, $95/$86 with subscription

SHOP NOW

Oils and Balms

Sunscreen

Moisture and results

goop Beauty

GOOPGENES All-in-One Super
Nutrient Face Oil

goop, $98/$89 with subscription

SHOP NOW