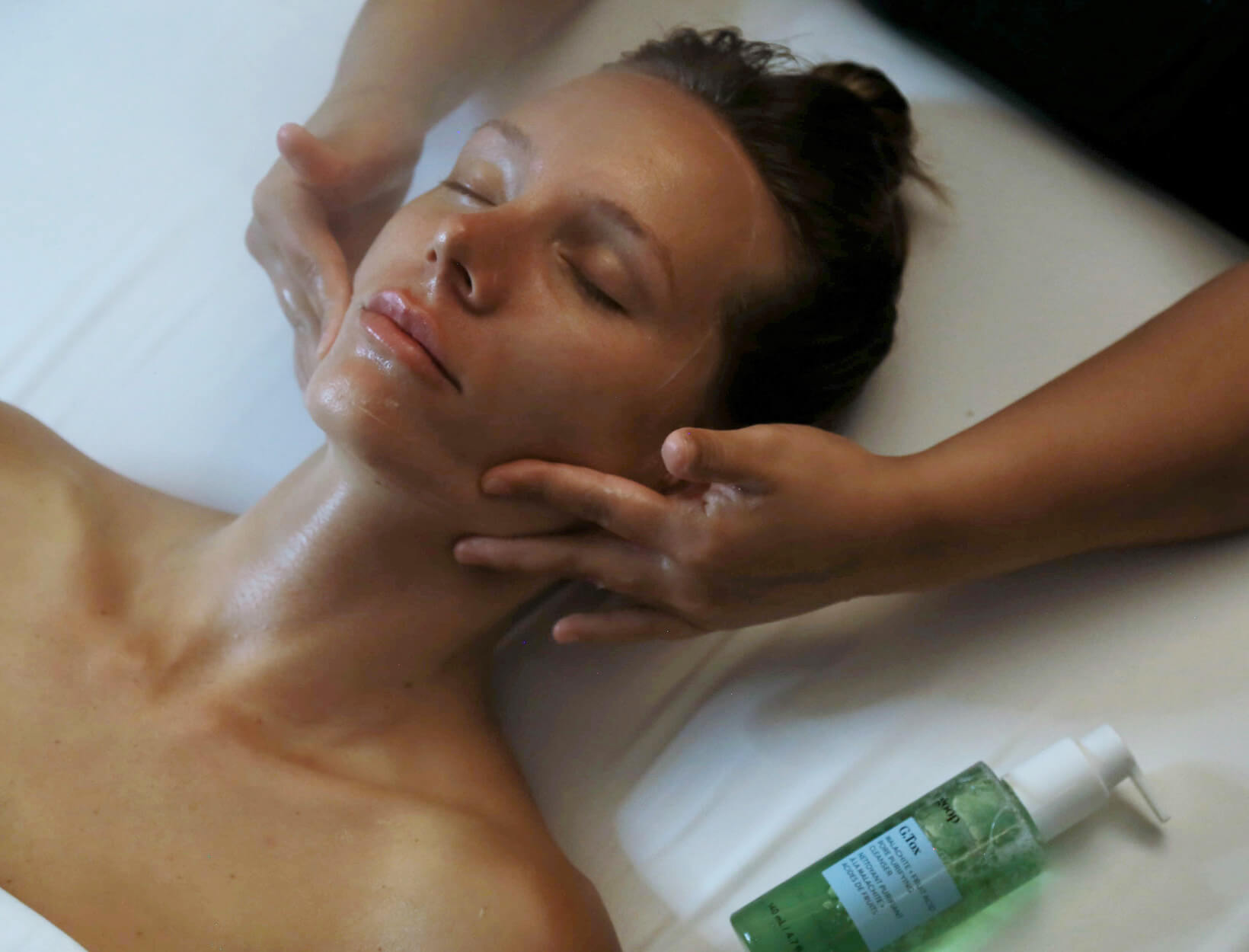 The IRL goop Glow Facial
(It's at Hawaii's Chicest Spa)
Stop-you-in-your-tracks sunsets, the way the Mauna Kea volcano juts into the bluest-ever sky, white powdery sand, and a sleek goop boutique are only some of the reasons we're obsessed with Mauna Lani, Auberge Resorts Collection, on the Big Island's Kohala Coast. The new goop Glow Facial is rolling out exclusively at Mauna Lani's gorgeous, light-filled spa. A fifty-minute haze of subtly sculpting face massage, pore-tightening exfoliation, and intense moisturizing therapies, the facial leaves your skin impossibly glowy and firm. (Fashion director Ali Pew and SVP of communications Noora Raj Brown have already been—Noora for her babymoon—and can't stop raving.)
Below, the step-by-step for doing the facial yourself at home. The spa customizes the facial to each customer, so you should do the same, adjusting the facial to treat your skin and skin type. The only element you might miss is the massage; we suggest adding gua sha or facial rolling to get the full effect.
The goop Glow Facial
What to Pack
Whether you're heading to an island or simply want to resuscitate your uniform as fall sets in, these essentials really hit the spot.