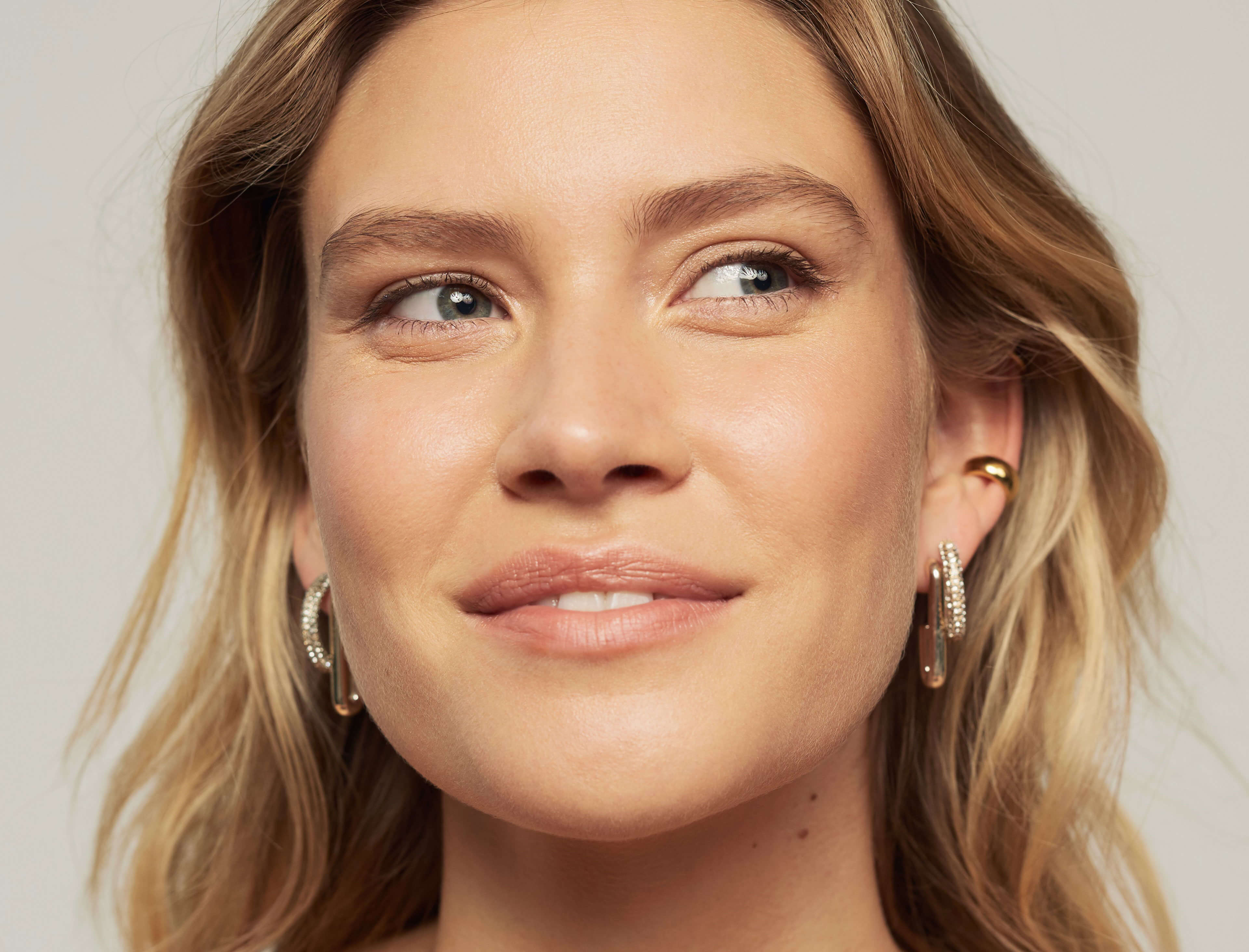 New Beauty Obsessions for September
After a few weeks away in August, we're feeling back-to-school-ish in an entirely new way this year—the Zooms are still with us, so we're focusing on skin, hair, and pretty touches of makeup more than ever. Along with two brilliant new skin-routine kits, flattering blushes and bronzers, and shiny-hair essentials, here's what beauty editors Jean, Brianna, Erica, and Emma are getting ready for fall with this month.
Bonus tip: If ever there were a September perfume, it's Orchard. There are notes of sun-warmed stone fruit, hay, and an earthy spiciness that works whether it's warmer or cooler, with sweaters or sundresses.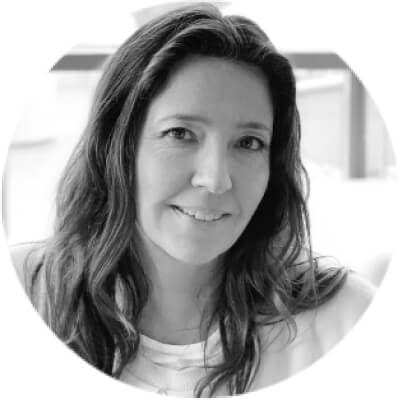 Jean Godfrey-June
executive beauty director
"When you rave endlessly about something, there are consequences. I took this new GOOPGENES kit with me on my late-summer trip to Iceland and had to fight off both my sister and my boyfriend, each of whom commented on my skin at various points and then had to sample, of course. You get the super nourishing, amazing-results face oil, eye cream, and face cream all together at a fantastic price, and there couldn't be a more perfect time to get your skin in shape for fall."

goop Beauty

GOOPGENES All-in-One Nourishing Skincare Kit

goop, $85

SHOP NOW

"Every time I wash my hair, I step out and immediately wrap it in my beloved fast-drying, frizz-obliterating Aquis towel (there's a new copper-infused antimicrobial version of it for those of you who love the Aquis turban, PS). I wait a minute (applying vitamin C to pass the time and take advantage of my skin being wet and thus more receptive to skin-care ingredients), unfurl the Aquis, and spritz in this incredible conditioner. It leaves my wavy hair shinier, smoother, much easier to brush through (see below). It also smells fantastic but is in no way overbearing. Best of all, it's impossible to overdo—you get amazing texture and softness every time."

Rahua

Hydration Detangler + UV Barrier

goop, $32

SHOP NOW

"The brilliant Jessica Richards first introduced me to the weird-looking but delightfully massaging and detangling Manta brush. A week or so later, I found myself in Tata Harper's gorgeous bathroom, and there it was! 'Oh my god, I'm obsessed,' she said. Then a friend with unbelievably great hair appeared on Instagram, brushing and rebrushing in a vaguely ASMR-ish loop. The bendy, hand-size brush feels incredible on your scalp, of course. But more significant, I think, is that every single hairstylist I've ever spoken to insists that the way to keep your hair thick and healthy is to massage your head, salon-style, every time you shampoo and even if you're not shampooing. The Manta approximates that salon scalp massage much more closely than any other brush. Also, its flexibility means it's somehow better at getting out tangles—I wish I'd had it when my kids were little, not mention when I was in seventh grade—leaving your hair smooth and unbroken as it goes. And now it comes in pink."

Manta

Manta Hairbrush

goop, $30

SHOP NOW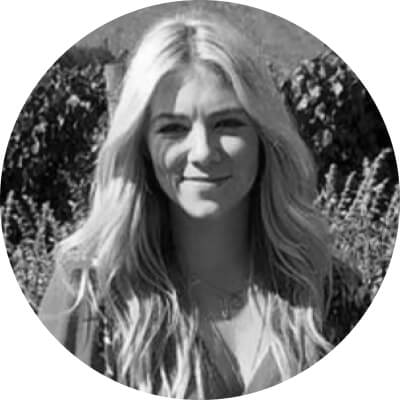 Brianna Peters
associate beauty editor
"I'm a carry-on-only traveler (I loathe waiting for luggage), so I'd been squirting and scooping Glow Lotion and Microderm into smaller containers to bring with me on trips. Which is why I couldn't get my hands on this TSA-approved mini set quickly enough—just in time for wedding and bachelorette-party season (this year is jam-packed with them)!"

goop Beauty

GOOPGLOW Glowing Skin Duo

goop, $48

SHOP NOW

"My facialist asked what I'd been doing with my skin since I'd last seen her—she says it's noticeably plumper and dewier. What's changed is the soothing, brightening, gently exfoliating, deeply moisturizing new mask I'm using. It's a gel-cream made to work on sensitive skin: It's free of common irritants, like essential oils, soy, nut derivatives, and gluten, but the magic is in all the powerful but gentle-on-skin ingredients Harper included. I love the way my skin feels after using it (I slather it on once a week for twenty minutes) and the results are amazing—and impressive even to professionals."

Tata Harper

Radiance Mask

goop, $65

SHOP NOW
"With my fair skin, I find it nearly impossible not to overdo it with bronzer. But this easy-to-use creamy balm version changes everything: I swirl the brush in the pot to get the perfect amount of pigment, swipe along my cheekbones and nose—anywhere the sun hits naturally—and blend. It's so light and velvety, it practically melts into my skin."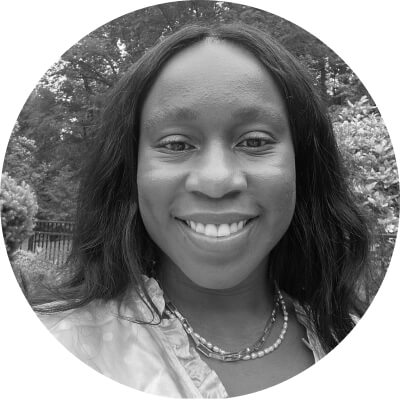 Erica Ndlovu
junior associate beauty editor
"I've always loved foaming cleansers—they leave my face feeling clean and refreshed—and this one is my all-time favorite. It leaves skin smooth, soft, and glowy (just how I like it). It's packed with squalane, plum oil, and phytic acid for gentle exfoliation and a boost of moisture."

Beautycounter

Countermatch Refresh Foaming Cleanser

goop, $32

SHOP NOW

"I always forget to apply my serums and lotions to my neck; I'm normally busy patting them on my face. I love this luxurious lotion that's made specifically for your neck and décolletage, so they get some love, too. Made with glycerin, jojoba, hyaluronic acid, and peptides, it leaves my skin luminous and lifted with a gorgeous glow. Bonus: I also use it on my hands (another area I neglect!)."

MACRENE actives

High Performance Neck & Décolletage Treatment

goop, $295

SHOP NOW

"As someone with oily skin, I used to be terrified of balms and oils, but since joining goop, I've seen they're actually great for my skin. Made with hazelnut, rose hip seed, rose extracts, and jasmine sambac, this balm melts into an oil when I smooth it between my palms, and it smells like summer flowers. It's brilliant as a soothing moisturizer, and I especially like to press it into my skin when I need a midday pick-me-up."

Monastery Made

Attar Floral Concentrate Balm

goop, $168

SHOP NOW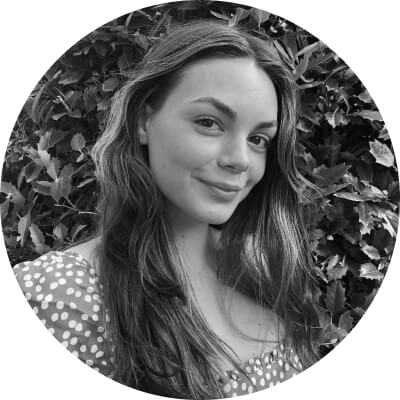 Emma Brophy
editorial assistant
"On a slow morning when I really want to treat myself, I love to smooth on this whipped, creamy mask before I do my skin-care routine. It's the best trick to create a plump and hydrated base for your makeup: Made with mango-seed butter, chia oil, and bakuchiol (a retinol alternative), it's super nourishing and gives me this amazing glow."

Follain

Ultra Hydrating Mask

goop, $34

SHOP NOW

"I press this silky cream blush onto the apples of my cheeks with my fingertips and the beautiful color just smooths right into my skin (it's made with skin-loving antioxidants like rose hip oil and Gardenia florida extract). I love the Sunlit Glow shade so much, I keep one at home and one in my makeup bag—and the red package is so sleek and cool."

Kjaer Weis

Flush & Glow Dual Color in Sunlit Glow

goop, $40

SHOP NOW

"I wear this almost every day of the week. I curl my lashes and swipe on a single coat and I swear it wakes up my entire face. The flexible, curved shape coats each lash, giving me the most natural- and full-looking lashes. The best part: It never smudges or flakes and is gentle enough for even the most sensitive eyes like mine."

ILIA

Fullest Volumizing Mascara

goop, $28

SHOP NOW