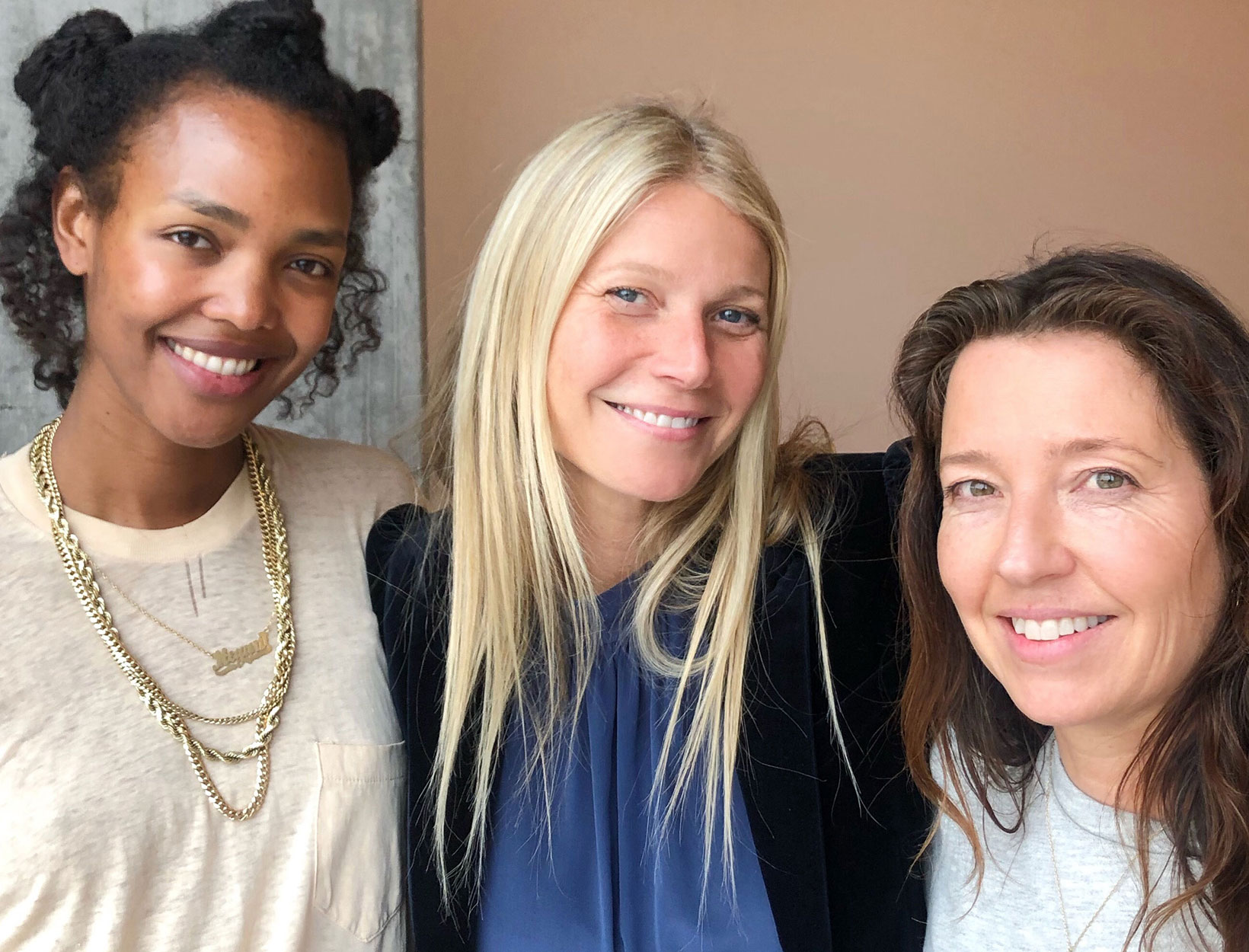 The Beauty Closet Podcast
The goop
Beauty Closet
Questionnaire: GP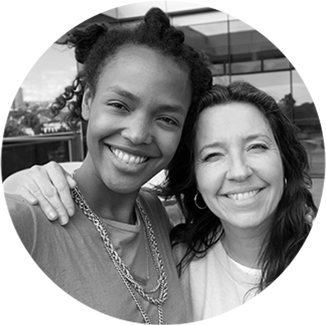 goop beauty editors Jean Godfrey-June and Megan O'Neill love to ask—and answer—questions. In their new podcast, The Beauty Closet, they're doing both. To familiarize you with each week's guest, we came up with a goop beauty (and life) questionnaire.
This week we're talking to:
Gwyneth Paltrow,
CEO, goop
Imagine your assignment is to fire questions at the CEO of your company for over an hour, on topics that range from frizzy hair to…f*ckability. For good measure, throw in some jet lag and anxiety over the fact that the CEO is whole lot more comfortable with a mic in her face than you are (she happens to be one of the world's most famous entertainers). Great. Now you have a pretty good idea of how we began The Beauty Closet podcast.
Speed Round: GP's
Beauty Favorites

Favorite trick for the
over-forty upgrade?

The new goop Microderm exfoliator. It's like a dermatologist microdermabrasion treatment you can do yourself—it leaves my skin so soft, so glowy…

Favorite (beauty-related) pick-me-up?

Every morning without fail I take my GOOPGLOW. It's packed with vitamins C and E and CoQ10. I always have one in the morning and one in my water bottle when I am working out.

Healthy-hair trick?

The Himalayan salt hair shampoo from goop, twice every week.

Date-night makeup item?

Olio E Osso, to give a little flush to my cheeks and lips.
This is precisely the situation Megan and I found ourselves in one Wednesday morning in LA. It was the first time we'd been to goop's new HQ, with its football-field-level scale, hushed tones of palest pink and chamomile, subtly inventive light fixtures, and kombucha on tap (the two of us work in goop's NYC office). It was also our first podcast. We stumbled into a petal-toned conference room a little bewildered, like astronauts plonked down on a foreign planet.

All of a sudden, in blew GP, in a midnight-blue velvet pantsuit with (of course) subtle puff sleeves. She is always taller than I remember. "We had an investor meeting," she said. "That's why I've got this blowout." Her hair looked like glass against the blue velvet; her pale eyelashes and makeupless, glowy skin made her look more particularly, powerfully herself than if she'd been mascaraed and foundationed. (It's something to remember the next time you've got a big presentation to make.)

"Let's do this thing!" she said, and we were off. We talked clean beauty (of course), date-night makeup, where her hair is frizziest, when she feels prettiest, moms she worshipped growing up, what it's like to be regarded as a beautiful, what she really thinks about aging, and a lot more.

Every week, we'll be giving our Beauty Closet guest a beauty version of the OG goop questionnaire; here's GP's. It's an update of her original one on the site, peppered (of course) with a few beauty questions.
If you had to pick only one goop product, what would it be?

The Martini bath soak—I cannot live without it.

What was the first clean beauty product you fell in love with?

The Organic Pharmacy nappy balm and carrot cleanser.

Beauty rituals you're most faithful to?

Sleep, hydration, exercise.

Favorite spa treatment?

Deep-tissue massage.

Favorite perfume?

goop Incense.

When did you last use SPF?

Yesterday!

How often do you do or get a blow-dry?

It really depends on what's going on, but I would say once a week or every other week at the longest.

Go-to face moisturizer?

A new one that we are working on for the GOOPGENES franchise. I am obsessed.

Go-to weeknight recipe?

Sushi bowls. Steam rice and then make little bowls of grilled salmon or fish and have lots of little veggies and condiments so everyone can make their own custom bowl. A big hit with the kids.
Won't fly without?

Water, face oil, vitamin C, headphones.

First job?

My parents always made me have a job. Not sure how this was legal, but I worked after school at Penny Whistle Toys on Madison Avenue when I was twelve.

Why did you start goop?

I started goop to answer my own questions about health, wellness, fashion, food, and travel. I was looking for a trusted source to point me in the right direction, and I couldn't find one, so I created it.
Mentor?

I have many. I have mentors I've never met who don't know they are my mentors.

Favorite city hotel?

The George V in Paris.

First celebrity crush?

Keanu. Duh.

Favorite vacation hotel?

Imanta and Soneva Fushi.

Favorite Chinese restaurant?

Yauatcha in London.

Favorite book?

It changes every year.

Things you buy in bulk?

Toilet paper and nontoxic cleaning products, like Honest and Seventh Generation.

Perfect Sunday afternoon?

Afternoon nap. Food. Laughs.

What would you put on your neon sign?

#fempire.

Preferred form of exercise?

Tracy Anderson.

Favorite pasta dish?

My slow-cooked turkey ragu.

Favorite cocktail?

Nikka whisky on the rocks.

goopiest moment?

I'm all goop all the time, baby. For better or worse.

Proudest moment?

When people compliment my children's manners.