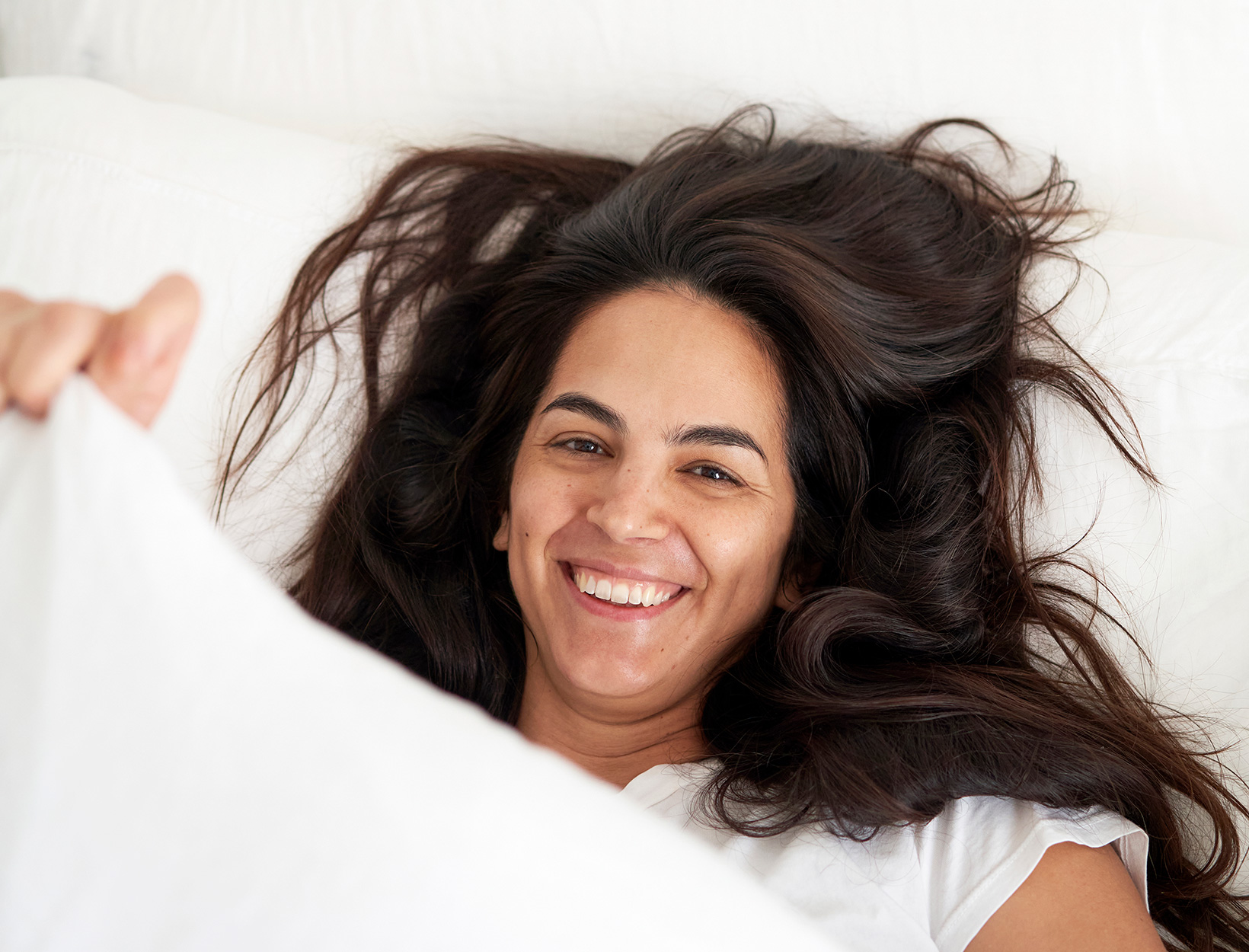 My Morning Routine
Shiny Hair for Zoom Happy Hour and a
Glowy-Skin Two-Step
Renee Rupcich
|
goop beauty and wellness art director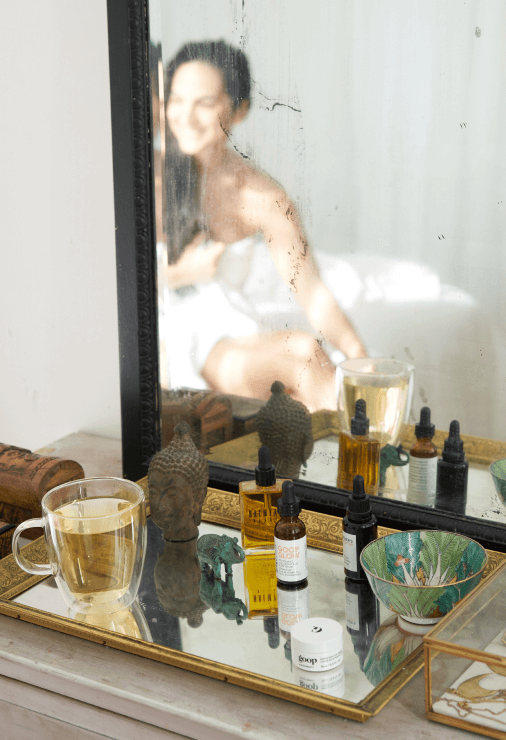 Whenever we need a hair model, we grab our own art director Renee Rupcich (watch her video modeling debut here, if you doubt us). It's easy to dismiss her shimmery, lower-back-sweeping mermaid hair as a genetic windfall, but Rupcich insists that she works at it—and that since she started self-isolating, she's been working harder at it, with an every-other-day oil treatment (we had to know everything, of course). She also says her morning routine at her sun-filled Beverly Hills apartment now stretches to early evening, when she uses her daily shower to mark the shift from workday to Zoom happy hour.
7:30 a.m.: I wake up and make tea and decaf coffee. I'm weaning myself off of caffeine, which is giving me terrible headaches—it sucks!
8 a.m. to 9 a.m.: I take a walk around my hood to get my body moving. I listen to podcasts, books, music, or public radio Morning Edition from KCRW. Back home, I wash my hands and then clean the house to get it ready for another WFH day.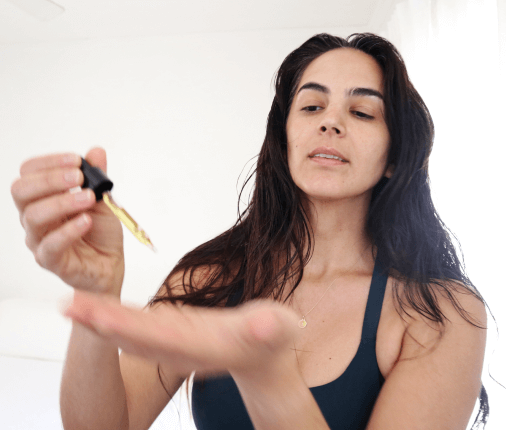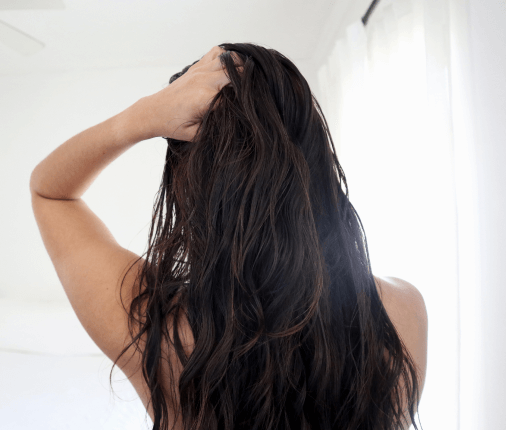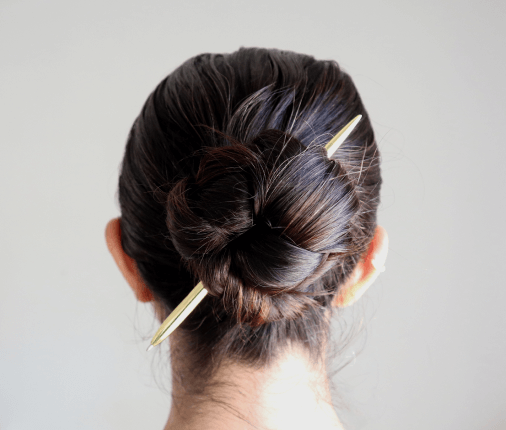 9:30 a.m.: I've been skipping morning showers and doing them in the afternoon. Every other day I do a treatment with a full dropper of Balmyard hair oil in the morning. It smells, to me, like lush tropical flowers in Koh Tao, Thailand, where I went for a foreign exchange program during college and that I still love dreaming about (I also learned to scuba dive there). I work it through my hair with my Harry Josh brush, which feels just like a scalp massage—sooo good. I smooth my hair into a slick ponytail, braid the ends, and twist it all up into a low bun, so every strand gets soaked in moisture. I leave it like that all day until I shower later in the day, so by the time Zoom happy hour rolls around, my hair is super soft and shiny.
9:45 a.m.: You're supposed to use it every couple days, but my skin loves a daily wash with the goop Microderm scrub. It has micro crystals that feel like a mini buffing machine on my face and remove the layers of old skin. Whenever I do the scrub and then apply a few drops of Vintner's Daughter, people always comment on how dewy and fresh I look and want to know what I'm doing. Avoid sugar, drink lots and lots of water, and use Microderm and Vintner's—that's the secret!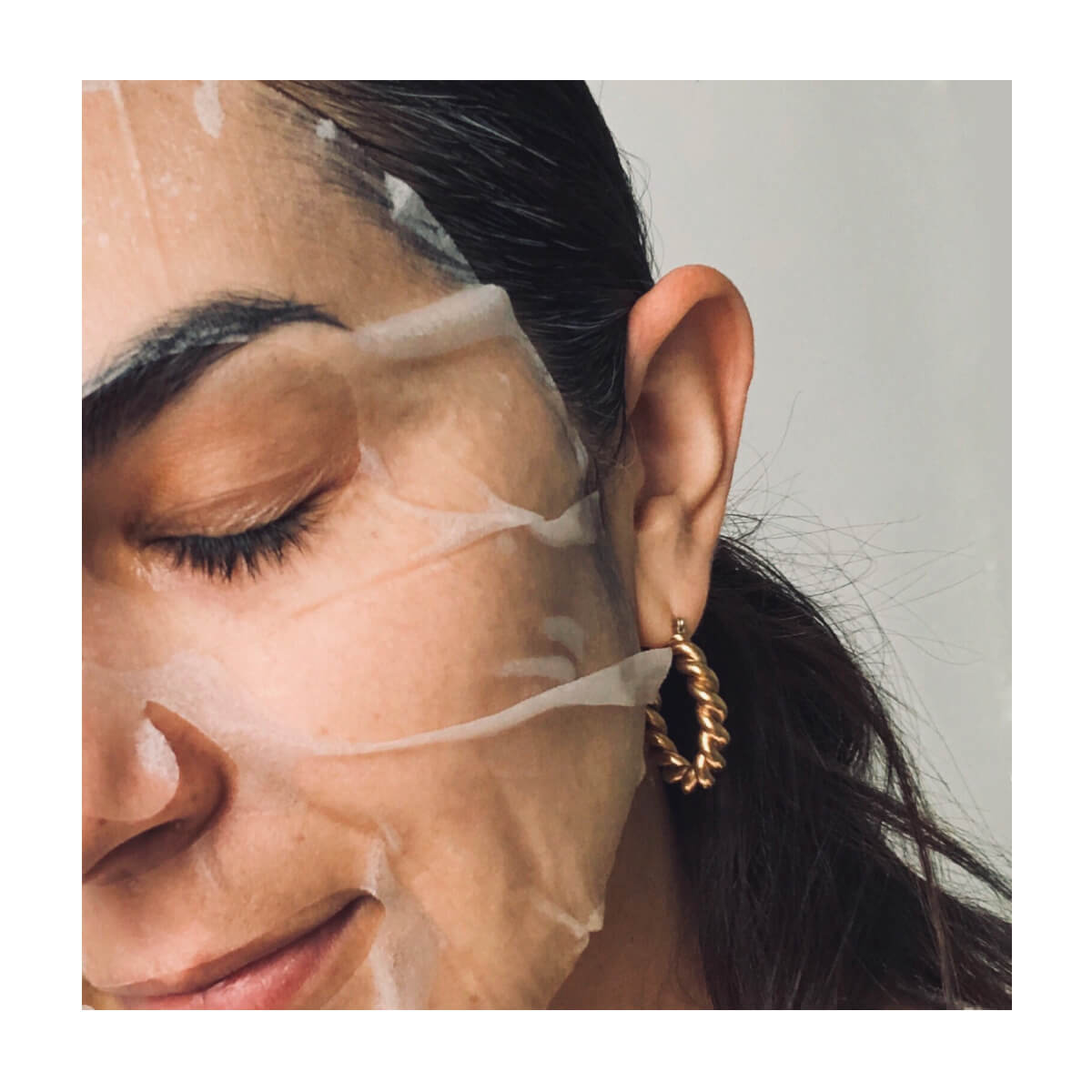 10:05 a.m.: My skin is really loving getting extra pampering while I'm isolating. I've been mixing things up, so some days I do a sheet mask—I'm working on minimizing the appearance of my dark spots—and then twenty minutes later, I apply our vitamin C serum (I also use the serum after my evening shower—see 6 p.m.). I use a spot treatment for occasional breakouts. And definitely sunscreen. I try to avoid any direct sun on my face even while I'm inside.
All day, every day, like everyone, I'm washing my hands, and my poor nails and cuticles are super dry. I've got my computer on my desk, my decaf coffee, tea, and LaCroix, and then cuticle oil and hand cream, which I put on constantly. Repeat, repeat, repeat!
12 p.m.: I livestream Natural Pilates with all my favorite teachers to remember I have muscles.
12 p.m.: I livestream Natural Pilates with all my favorite teachers to remember I have muscles.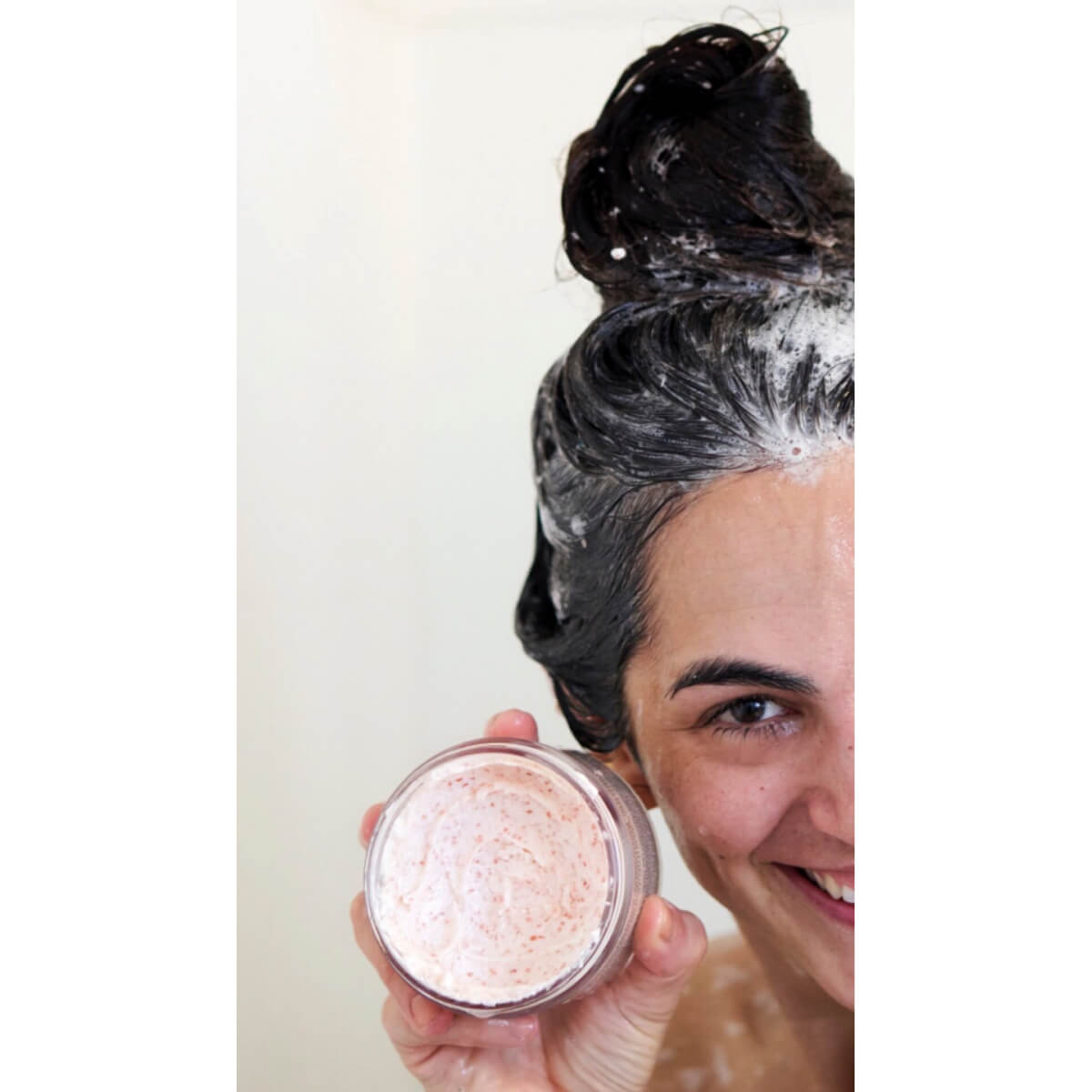 6 p.m.: I take a shower to mark the end of the workday and transition into relaxing time. I dry brush before getting in—doing it preshower is the way to do it. I use our Himalayan sea salt shampoo about once a week (otherwise I use a regular shampoo), whenever my hair is feeling unhappy. It's the best refresh, gets all the oils out, and gives me bounce and volume—I just feel like a weight has been removed from my scalp. Whenever I wash my hair, though, I condition with Frédéric Fekkai The One conditioner, which smells so good. I love it.
7:00 p.m.: I just finished The ProLon Diet. Five days of sometimes misery, and it was extra-hard doing it at home, without the support of my fabulous coworkers. (We all did it in January together, and I missed commiserating with them this time.) But I honestly feel great, and armed with recipes from The Clean Plate and goop Clean Beauty, I'm so looking forward to cooking again. So much so that I might have overbought a few items. I have fifteen avocados in my house currently…and it's only me in here.