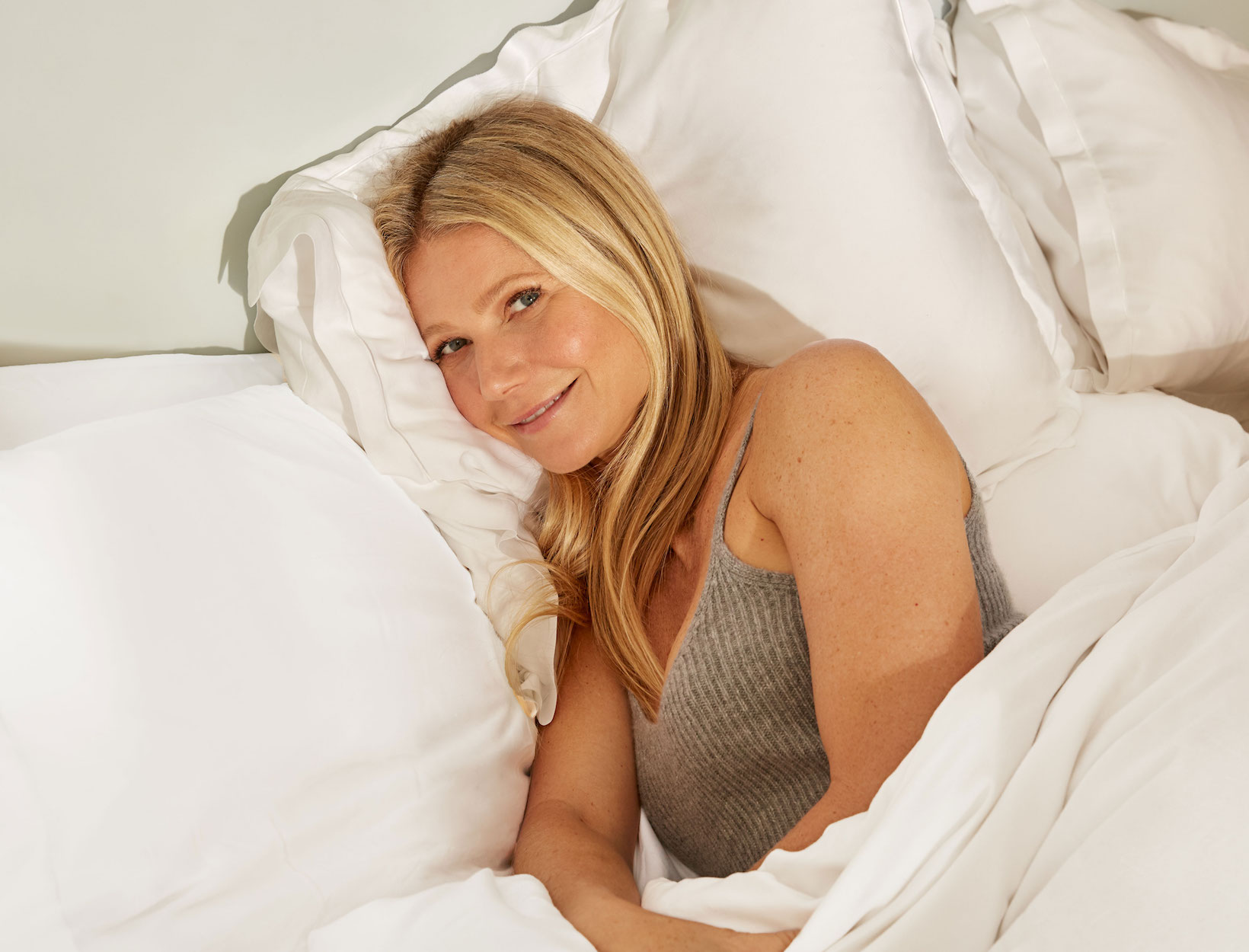 MY NIGHTTIME ROUTINE
Getting Ready for Bed with
Gwyneth Paltrow
GWYNETH PALTROW | CEO and founder of goop
If it's been a long day (and more often than not, it has), I need a nice, hot G.Tox shower. First, I do some dry-brushing: You can actually do this before or after the shower, but I like to do it before. I use our dry brush, which is professional-strength, so it definitely does the job of exfoliation—and it feels so, so good.
In the shower, I use my two favorite products from the goop G.Tox line: The first is the incredible Himalayan salt scalp scrub. It's gorgeous—there are Himalayan salt crystals all through it, so it scrubs your scalp clean, but it moisturizes your hair at the same time. It's an amazing shampoo. It's different, and it's just fantastic for your hair.
Our 5 Salt Detox Body Scrub is made with these absolutely beautiful oils and all kinds of salts, and it leaves my skin feeling so smooth. It gives your whole body a beautiful glow—it gets you really clean but leaves your skin hydrated.
I jump out of the shower, and I've got a little nighttime face routine: I start with my GOOPGLOW Microderm Instant Glow Exfoliator. On the jar it says to use it only two or three times a week, but I use it almost every night.
Some other things that I love to use at night are body oil or body butter. I really like the body butter by Beautycounter right now. Beyond that, I end the whole routine with a little lip balm.
And there we go, guys. It's time for me to get in bed. This has been fun.