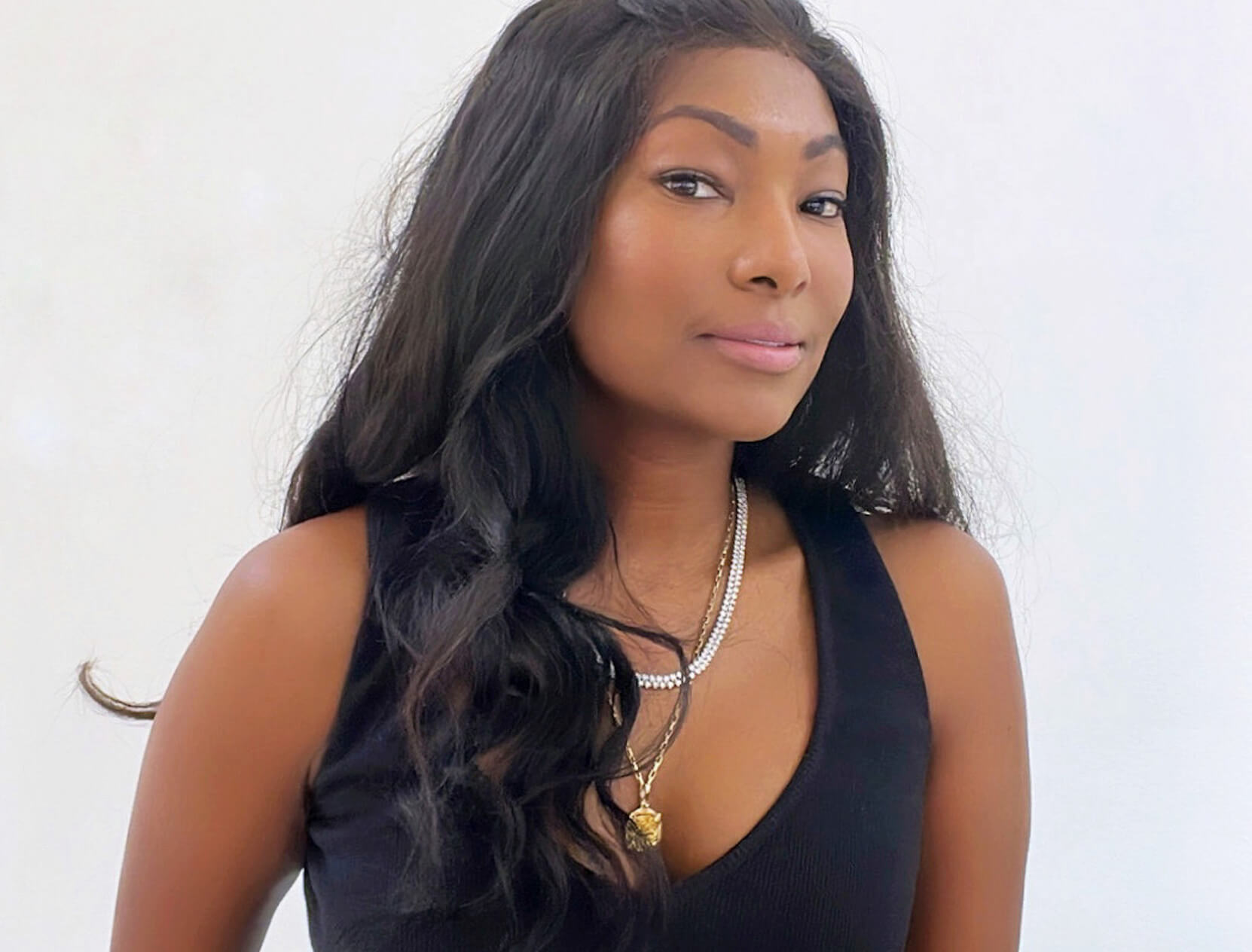 my morning routine
How I Dry Brush (and Treat My Skin)
Blair Armstrong |
founder of Gilded Body
If you're curious about dry brushing or skeptical about the hype (total-body glow! wide-awake energy!), the skin-smoothing, tone-evening, mood-boosting benefits are real—and transformative, according to Blair Armstrong. "I'm obsessed. I do it every morning to feel more centered," says the Atlanta-based founder of Gilded Body, a skin-care company that makes what might be the world's most gorgeous (it's made of marble) dry brush.
"It helps clear my head before the day gets going and allows me to pour back into myself when I'm stretched thin," continues Armstrong, who left a career as a dermatology PA to create her company. "I love art, marble, and neoclassical sculpture—my dream vacation is to travel to some incredible museum, not to go to the beach." Armstrong drew on all her inspirations to design the brush. "I wanted to make something beautiful and elevated that people won't put away and forget about but actually look forward to using. The brush lasts—you can send it back to us and we'll refurbish the bristles."
An early riser, Armstrong bounds out of bed to dry brush. Then she turns her attention to her skin—a toner made with flowers and two exfoliating secret weapons are the key to her glow—before delving into the day and work.
6 a.m.: I get out of bed, drink water and a small cup of coffee, and talk to my husband about our plans for the day. Having that time with him helps me feel connected.
7 a.m.: My workout is cycling around my neighborhood; it's a great way to get going, and my best ideas come to me. Atlanta is so green in spring, and the flowers are all blooming right now. I try to get in three morning rides a week. On the other days, I take classes on my MIRROR.
8:30 a.m.: I get back home, and before washing up, I dry brush. It feels so good, like getting your back scratched but better. I brush the entire surface of my body with slow, intentional, broad strokes in the direction of my heart. I start at my feet, move up to my legs and hips, then the front and back of my legs, and then from my wrists up to my shoulders, across my décolleté, and down to my abdomen. I don't go over the same area too many times, and I use firmer pressure brushing over my knees, elbows, ankles, and tops of my feet since the skin is thicker in those areas. We readily put energy into taking care of the skin on our face, but taking care of our body can feel more intimate, like something you're doing just for you.
Extra-long handle

The Organic Pharmacy

Skin Brush

goop, $25

SHOP NOW
8:50 a.m.: I apply body oil or balm, which helps me feel more centered and focused. I like a formula with a thick consistency, especially in winter, but it also depends on what I'm wearing; you can't put certain materials on immediately after using certain body oils.
goop Picks
9 a.m.: I try to be minimalist, but I'm really a glam girl. I love, love, love pink lipstick; I don't like to leave the house without it. It makes me feel pulled together and ready for anything. I smooth on this lip balm first. I love the texture. It feels really nice and softens my lips.
I apply foundation just to even my skin out and then do some light eyeliner, a little orange or pink blush to add a warm flush, and a spritz of Tower 28 face mist.
goop Picks