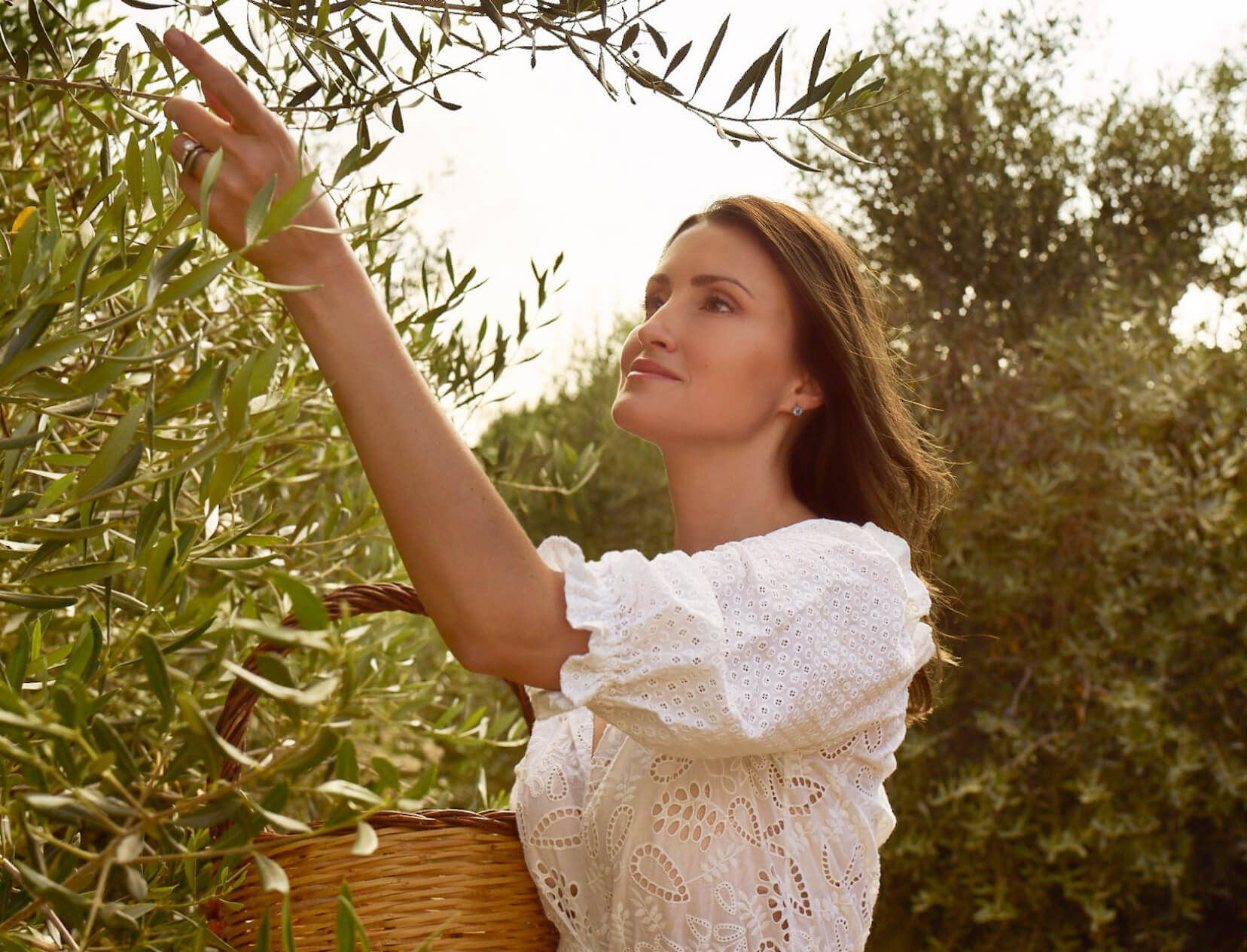 Godfrey's Guide
The Next-Level-Fabulous Skin Secrets
I Can't Get Enough Of
In partnership with our friends at Furtuna Skin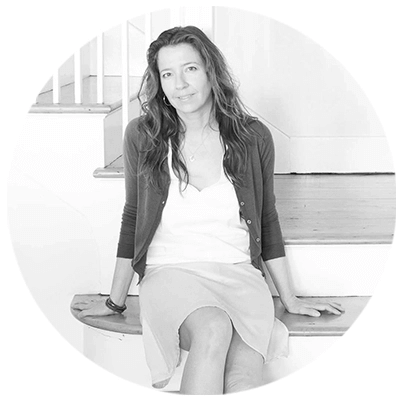 Jean Godfrey-June is our beauty director, but her enthusiasms are many.
Luxury is one of those know-it-when-you-see-it things, and it nearly always involves some level of surprise. You can hear the words "luxury organic skin care ingredients hand-harvested in the hills of Sicily," but until you've got the gorgeous minimalist jar in front of you and you open it and swipe a bit of delectable blue balm onto your cheek, you don't know that you absolutely have to have it in your life forever and ever. Inhale a bit of the addictive, subtle, totally natural, almost fruity, almost floral scent and see how plumped and refreshed your skin now looks and you'll wonder what else these people make.
If Gucci Westman is bringing a new level of luxury to the clean makeup world, Furtuna Skin, a new line from an 800-acre organic estate in Sicily, is doing the same thing for skin. It's simple as can be—there are just four products—and both the experience and the results on skin are absolutely next-level.
There's a micellar essence that cleanses even mascara with an easy swipe, leaving powerful botanicals behind to work on skin; a biphase oil with perhaps the most amazing texture ever for a face oil; a delicate serum packed with active ingredients; and the cerulean balm, which is one of those when-you-need-it moisturizing miracles. Everything is gentle enough to use on both the face and eye area.
But the number of times a day I smooth the oil over my face goes far beyond need into the realm of "am I overdoing this?" I started with just once a day, before bed. I'd wake up with fresh, plump, visibly renewed skin. But the oil smells (magnolia, olive leaf) and feels so good going on that I had a thought: Why not try it as a moisturizer after my vitamin C in the morning? I like to wait a few minutes after applying the vitamin C to put on a little oil, so I tried the Furtuna Skin—and of course loved it.
Working from home involves many temptations, most of them in the kitchen, but the oil started calling to me after long Zoom meetings and after I'd finish an especially challenging project. "I need a reward," my subconscious would gurgle, in much the way it used to stealth-advocate for, say, a Starbucks back in the day of actual offices. So the oil (as well as the balm, as the weather gets colder and my skin drier) gets a lot more play than it would if we were not in lockdown, and my skin just looks better and better.
Many of the ingredients grow only in the area in Sicily where the estate is, and even the method the brand uses to extract the botanicals is unusual: a sound bath. "Clean beauty's age-old problem has been how to extract a plant's highest levels of potency without losing nutrients," says founder and CCO Agatha Relota Luczo. "We use sound waves to get the most potent extracts." The plants themselves are super potent to begin with, Luczo explains: "They have to survive on this land that can be really inhospitable. Just to defend themselves against the harsh sun, they're very high in antioxidants."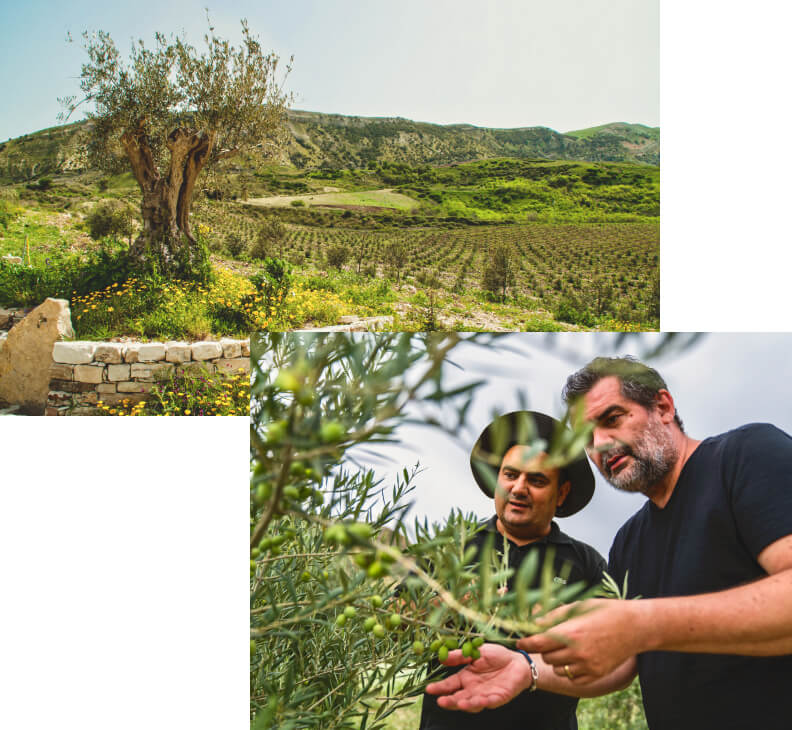 Olive-leaf water, for example, which is the base of every product, contains the antioxidant hydroxytyrosol. "The estate has over 80 medicinal plants and 500 varieties of flowering plants and herbs," she continues. It also has an on-site botanist with PhDs in botany and biology.
Ingredients like Splendore Anchusa and the brand's 360-degree Exposome Defense combine old-world botanicals with modern scientific methods; the brand's preservation system, for example, is unique. "The wild plants have grown stronger and stronger over time and in extreme weather," says Luczo. "Bringing that power together with tech has been a thrill."
Watered by a natural spring on the estate, the plants are cared for by generations of local Sicilians. "We care deeply about transforming lives and lands with job creation," says Luczo. "We bought the land twelve years ago on a quest to find the house my husband's grandmother grew up in before immigrating to America. When we found it, we fell in love with it." The surrounding 800 acres became La Furtuna Estate. "Through sustainable farming and protection of the rare, threatened, and valuable species of wildlife, we're helping preserve this precious ecosystem," she says. "It's core to our mission."
The brand's list of "no grazie" ingredients goes above and beyond EU standards and easily fits in here at goop. "Having four children changes your view of potentially toxic ingredients in products pretty quickly," Luczo says. "What you put on your skin is as important as what you eat." (There's a kids' line, too, as well a food line with incredible olive oil, spices, pasta, and more.)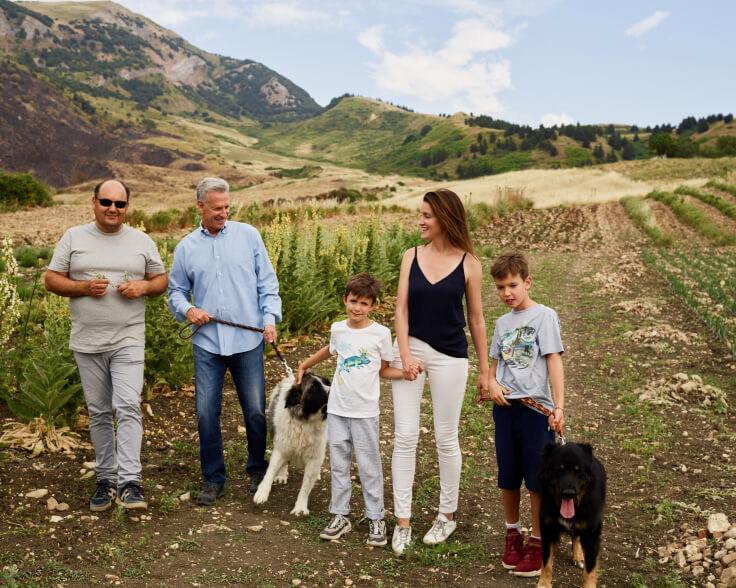 Her years spent modeling helped her form the brand's aesthetic. "I took a lot of inspiration from the fashion industry," she says simply. "I worked with such talented designers, photographers, makeup artists, and stylists over the years. These products shouldn't just make your skin beautiful—the experience should be beautiful, too."
Is it possible to overdo it with so much beauty? "Oh you should be fine," she laughs when I admit to my all-day oiling. So far, of course, my skin is more than fine—it's healthy-looking, glowy, fresh, and beautifully indulged. A luxury, to be sure, but a healthy one.