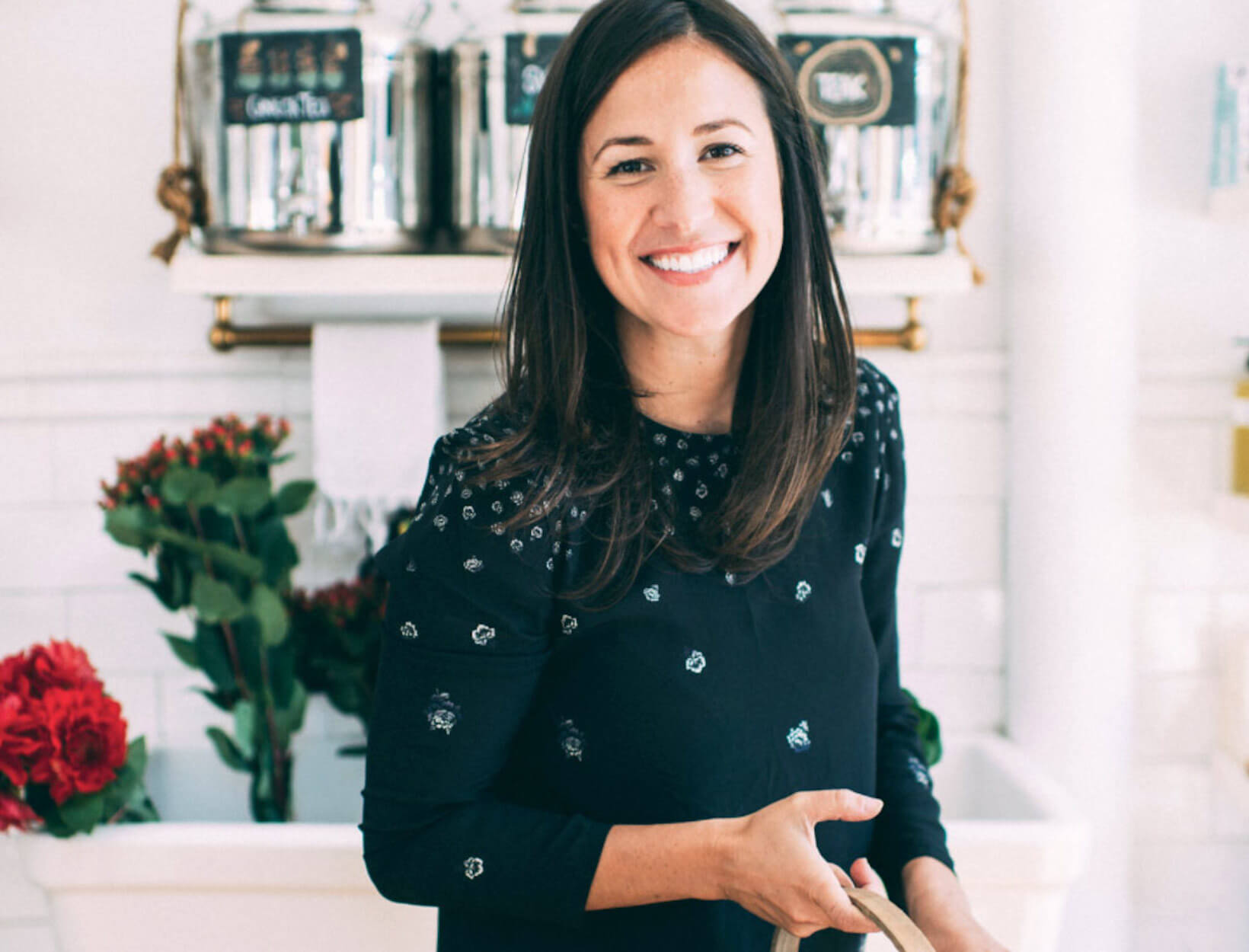 The New Skin Line from Follain Is Amazing—and Affordable
After founding the OG clean beauty boutique Follain, Tara Foley spent years in her shops listening to what customers wanted (and sometimes weren't getting). Now she's created a line of products to address everything she felt was missing in clean beauty.
Foley got interested in the subject in the early 2000s and left a future in law to work on a lavender farm in France. "It was hard work, but I learned the difference between biodynamic and organic and conventional growing," she says. Next, she worked for a skin-care manufacturer, then got her MBA while creating the concept for Follain, which opened in 2013.
"People used to buy products because of the model and the packaging and the billboard," says Foley. "Now they know about the bad stuff, like parabens and sulfates, and they're also versed in powerful clean ingredients, like rose hip oil and squalane. I believe that's a result of the clean beauty movement, and I'm proud Follain has had a part in it."
For Foley, it all comes down to ingredients, which is why Follain's becoming an EWG-certified brand was so important to her. "Forget that clean ingredients are better for the planet, your family, all those things; they really are better for your skin," she says. With an all-skin-types-love-it cleanser, the most effective (and discreet) spot gel we've tried, and more, the new Follain line is just incredible on our skin—and we love the beautifully gentle prices.
The Bestseller

"So many people came into the store looking to replace their classic drugstore face lotion," says Foley. "They'd ask for a creamy moisturizer that worked well under makeup, something lightweight but also deeply hydrating. So we made this beautiful balance of clean power ingredients including squalane, rose hip oil, and bakuchiol (a plant-derived retinol alternative), along with sodium hyaluronate and peptides, which help it absorb deeply into the skin. There's a subtle rosewater scent from the rose hip, and it works so well for almost any skin type." There are also clinicals to back it up: In a study, subjects saw an improvement in skin elasticity and the appearance of fine lines and wrinkles after four weeks.

Follain

Moisturizer: Replenish + Protect

goop, $32

SHOP NOW

The Start of the Skin-Care Journey

"People told us they were using $400 creams but washing their faces with drugstore cleansers their dermatologists recommended," says Foley. "There's a misconception that your cleanser doesn't matter because you rinse it off, but in this one, for example, willow bark helps gently resurface the skin, and rose water helps nourish and balance it out. There are a lot of elements in it that are beginning your skin-care journey. And if you're passionate about not just what you apply on yourself but also what goes back into the water system, you can feel great about this one."

Follain

Hydrating Cleanser

goop, $22

SHOP NOW

Once a Week for Dullness or Breakouts

"People were having to choose between clay and acid masks. We wanted to combine the two," she says. "This is made with three clays—kaolin, bentonite, montmorillonite—and three acids: AHAs, BHAs, and PHAs. It never feels tight, and it leaves your skin baby-soft—it's a beautiful treatment to do once a week."

Follain

Dual Detox Mask

goop, $34

SHOP NOW
The Ultimate Nourisher

"Our customers love to follow the detox mask with this super hydrating mask," says Foley. "It has bakuchiol, rose hip oil, mango butter, and antioxidant white peony—it feels very cushiony, velvety. Start with fifteen to twenty minutes or leave it on overnight. Some people with very dehydrated skin use it as a daytime moisturizer."

Follain

Ultra Hydrating Mask

goop, $34

SHOP NOW

The Daily Brightener

"We use a form of vitamin C that stays stable throughout its shelf life, combined with niacinamide, AHA-derived fruit enzymes to resurface and refine, and yuzu to help brighten and even skin tone," she says.

Follain

Brightening Serum

goop, $38

SHOP NOW

The Superpowered Spot Gel

"We had a hard time with spot gels in the clean space," notes Foley. "Many were either too thick or too oily, and not everyone wants that on their face, especially under makeup. We wanted more of a serum; what we came up with is great for spots and also full areas of the face. It's extremely effective."

Follain

Clarifying Spot Gel

goop, $18

SHOP NOW