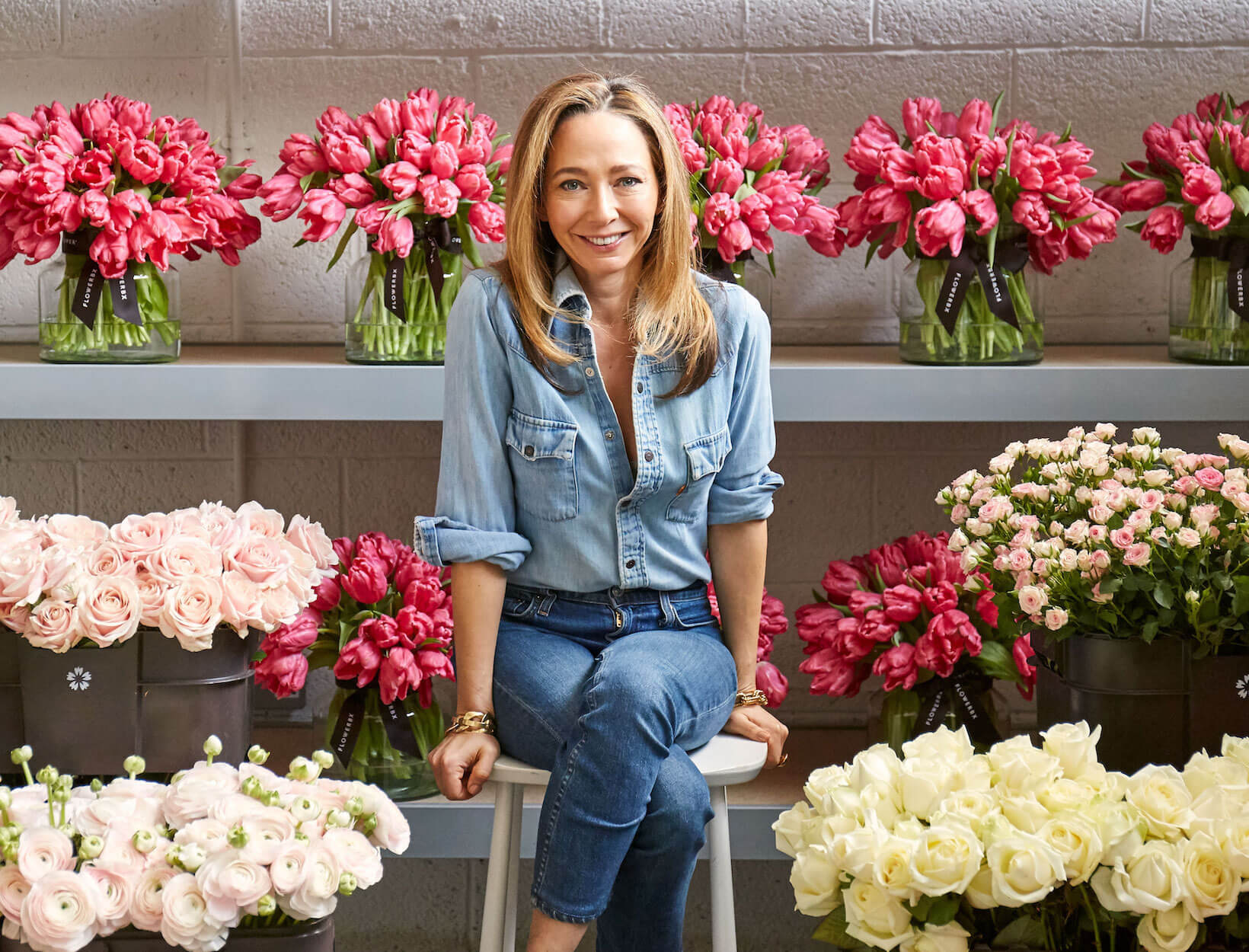 From Fashion to Flowers to Beauty:
A Minimalist's Approach
The wheels of the fashion world are greased, in large part, with flowers. Compliments are paid, transgressions smoothed over, and triumphs celebrated with a seemingly endless parade of bouquets, each more lavish than the last. Whitney Bromberg Hawkings first observed this phenomenon as an assistant to Tom Ford back in his Gucci days. She noticed the tributes being sent back and forth were never mere bouquets—they were always masses and masses of a particular flower, in a single shade. Karl Lagerfeld sent white orchids; Miuccia Prada, pink roses; and Riccardo Tisci, white roses. Ford might send peonies, roses, or hydrangeas, but always a single variety, in profusion.
That unspoken fashion formula was the seed of her idea for her online flower-delivery service, Flowerbx: All bouquets are single-variety, tied with grosgrain ribbon, and beautifully presented. In doing away with hotel-ish arrangements, Hawkings also saves both money and time by cutting out the middleman/arranger: The customer orders the flowers, and Flowerbx has them cut and shipped from Holland. "They're much fresher and more affordable," says Hawkings. "They're beautiful and so much more modern than an old-style 'bouquet.'" Unsurprisingly, Flowerbx has taken the fashion industry in Europe (Hawkings is based in London) by storm. Ford was one of her first clients; Louis Vuitton, Dior, Balmain, and many more followed suit. Now, just in time for Mother's Day, her signature single-variety bouquets are coming
to the US.
Vintner's Daughter
Active Botanical Serum
goop, $185
We fell in love with the flowers—and Hawkings's similarly simple, fresh, and modern approach to beauty—when we did an event together at goop Lab London. "As I get older, I think looking less 'done' actually makes me look better (and more youthful), so I have forgone my biweekly blow-dries," she says. Makeup, in turn, has taken a back seat to skin care. "Great skin is essential, so I try to have a facial with Sarah Chapman at Skinesis every month," says Hawkings. "And I love Vintner's Daughter Botanical Serum—it makes me feel like I'm walking in a fragrant meadow."
Hawkings was already devoted to drinking GOOPGLOW in the mornings to supercharge her skin from within: "It's full of antioxidants—it makes me feel so virtuous," she says. Then she discovered the new GOOPGLOW peel pads at the goop Lab x Flowerbx event. "That peel is just about the most genius product ever invented," she says. "I took one home and I woke up looking fresh and bright the next morning—I'm obsessed. They're fabulous—so easy, so effective. I already see a habit forming."
As Hawkings prepares to launch in New York this month, her great-skin/easy-hair approach has made the transatlantic flights and busy schedule easier to deal with. She keeps lip balm, eyeliner, concealer, and highlighter/primer on hand for events, dinners, or meetings, along with a pair of heels. "I always have heels in my bag, as they give me added confidence for important meetings or pitches,"
she says.
She keeps floral dresses from Emilia Wickstead on hand, too. "I always wear one when I'm hosting," she says. "I love being the literal and figurative
'flower girl.'"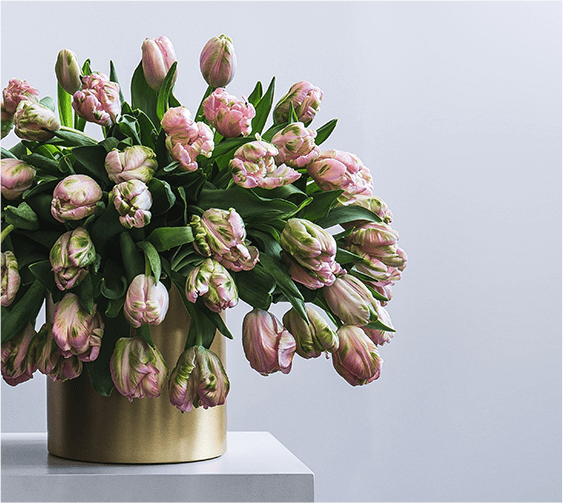 BONUS: Flowerbx is offering a discount on orders for goop readers! Use code FBXGOOP at flowerbx.com/us to get $20 off your first order starting May 4. (Minimum purchase value is $100.)