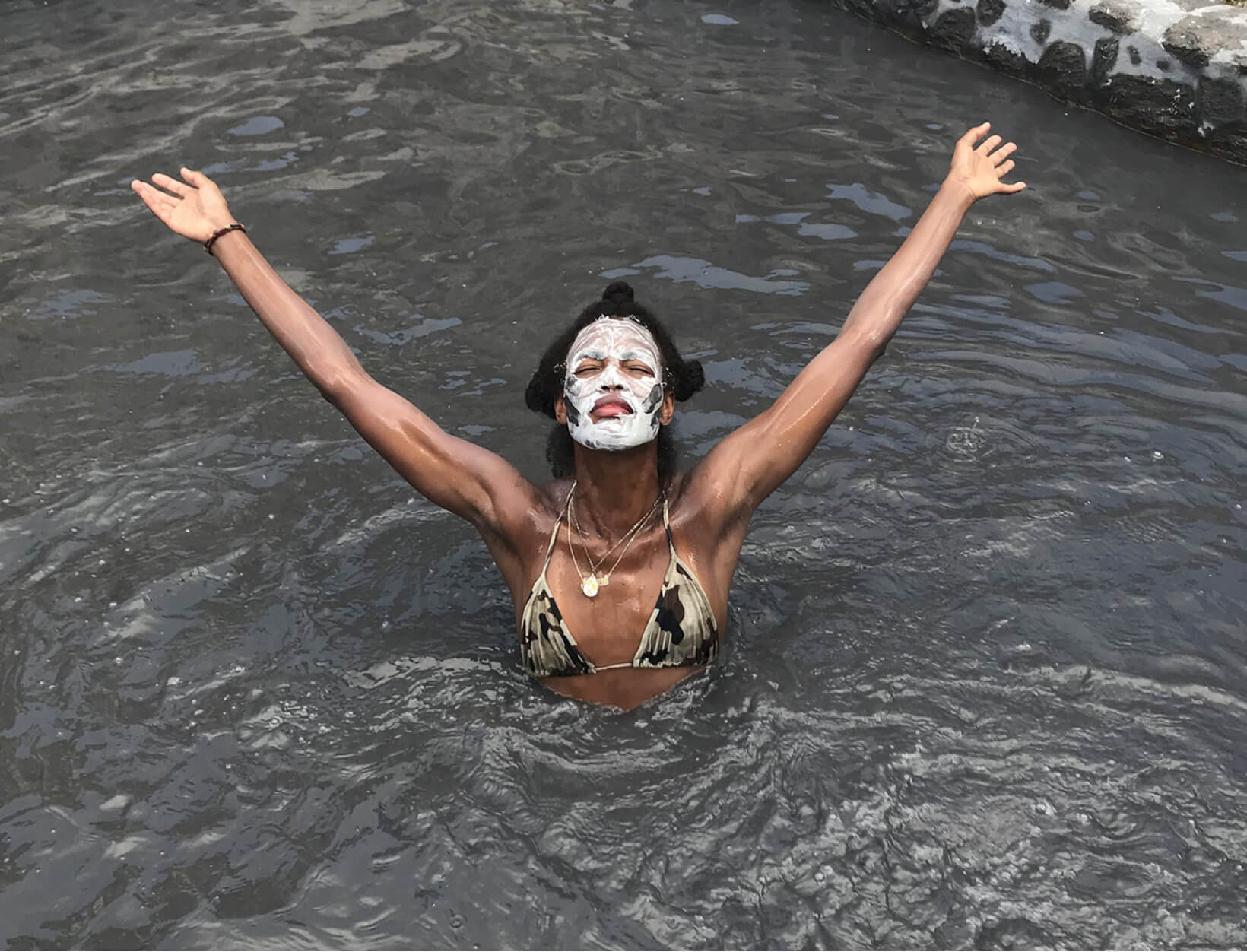 Megan Tries It
My Face-Mask Obsession for Clear Skin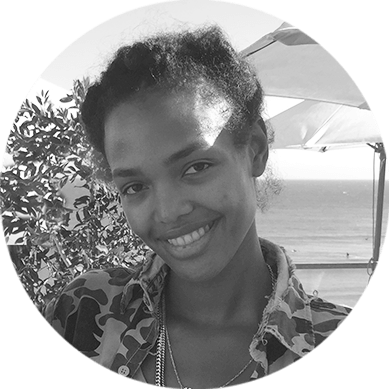 Megan O'Neill is the senior beauty editor at goop. Which is another way of saying she has a passion for clean products, loves anything that reduces stress, and will happily guinea pig herself in the name of wellness.
I got to stay on a boat in Martinique for a whole week, and I can't stop thinking about it. Each day unfolded pretty similarly: We woke up to madeleines and croissants with coffee, plunged into the sun-warmed water to swim after grumpy-looking trumpetfish and French grunts, napped on deck in the cool shade of the sail, watched bats lurch through the sky at twilight, drank too much planter's punch, and ate all of the perfectly thrown-together pastas and ceviches our captain whipped up for midnight dinners.
The payback for gorging on buttery delights and booze and not washing my face much was predictable: My skin went nuts. Whiteheads and monster bumps kept springing up—until I stumbled upon a secret for seemingly unsoothable skin: sulfur.
We'd ventured on land to check out the region's famous sulfurous bubbling hot springs. I smeared the thick (and raunchy-smelling) sulfur mud all over my face and body, as one must, and sat in the sun, letting all the mineral goodness seep in. The next morning, my skin was—I kid you not—a thousand times better. Over the next two days, my blemishes all but disappeared. Even the tender monsters brewing under the skin receded.
I returned home obsessed with sulfur and fell instantly in love with a thick, creamy sulfur face mask from Goldfaden.
Supercharged with salicylic acid, an exfoliant that simultaneously soothes (dermatologists recommend it for breakout-prone skin), as well as powerful botanicals, the mask really helps my skin. It comes in a sleek, white tub that's unusually light, so it's easy to toss into a weekend bag or a suitcase, and it's the real stuff, so it smells authentically…sulfuric. Best of all, smoothing it on mid-workweek (I use it two or three times a week) brings me right back to a gorgeous volcanic hot spring in the Caribbean.
My Miracle Essentials for
Postvacation Great Skin

The sulfur mask is everything, but here's what else helps coax my skin back to gleamy equilibrium.

1

Daily Shot of Detox for Skin

This brilliant powder is packed with liver support, so it's amazing for healthy-looking skin. I knock one back in a glass of water (it tastes sort of herby) every day, and I really notice the difference.

goop Beauty

G.Tox Detoxifying Superpowder

goop, $60/$55 with subscription

SHOP NOW

2

Glowy Vitamin C Serum

It brightens, smooths, and leaves your skin absolutely luminous.

goop Beauty

GOOPGLOW 20% Vitamin C + Hyaluronic Acid Glow Serum

goop, $125/$112 with subscription

SHOP NOW

3

Cooling Coconut Moisturizer

The gel-cream consistency soothes my skin into a supple, glowy calm. It also smells incredible.

One Love

Organics Skin Dew Coconut Water Cream

goop, $58

SHOP NOW

4

Melts-Right-In SPF Cream

This is so moisturizing and radiance-boosting, I even put it on at night sometimes to go out (and always before that six-hour plane ride to our LA office).

Vive Sana

Serum Crema SPF 20

goop, $75

SHOP NOW

BONUS:

If You Take Nothing Else on Your Tropical
Vacation, You Need This Bug Spray

It really works (and is, of course, clean), it's fabulous-looking, and the lemongrass-vanilla-clove scent is gorgeous.

Kinfield

Golden Hour Bug Spray

goop, $22

SHOP NOW
The Life Aquatic
Our boat was called Sailing on Prozac—ha. The captain, Anto, is an absurdly talented, no-stress chef and house dad. And there's a croissant boat on a certain stretch of the trip that—yes—scoots around the coast delivering flaky, to-die-for, hot croissants right to your boat!
Prices are customizable and vary based on meal preferences. For more information, check out facebook.com/sailingonprozac.