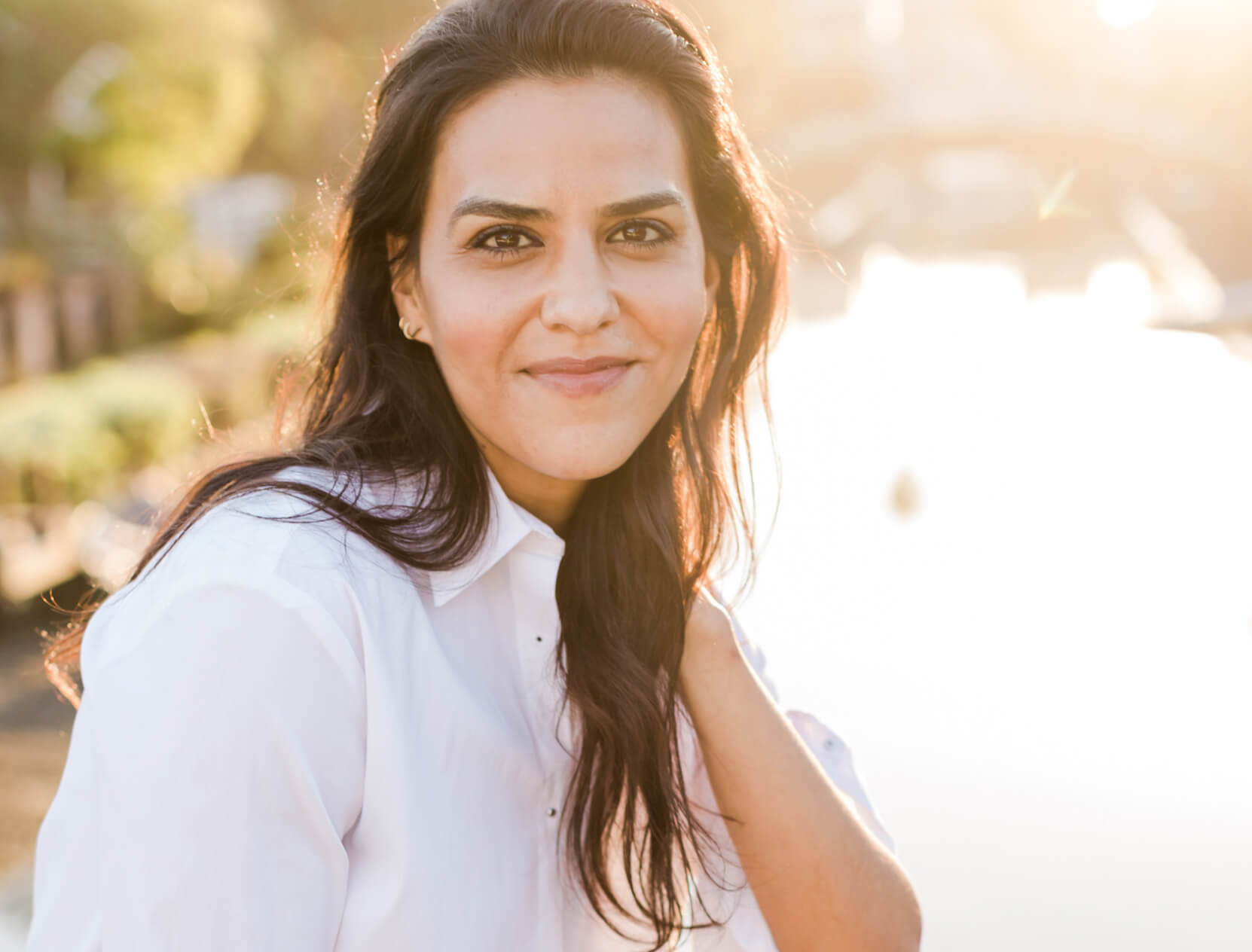 My Morning Routine
Sunscreen for My Skin Tone and the Bran Muffin That Powers My Entire Day
Elsa Collins
social-impact strategist
On any given morning, strategist Elsa Collins is hard at work with one of the four social-impact organizations she's founded or cofounded—and overseeing Zoom school for her three kids. Being pulled in this many directions might sound head-spinning; Collins credits a very special bran muffin, exercise with friends, and lots of moisturizing skin care for getting her through (and keeping her looking incredible as she does it).
"My main focus right now is This is About Humanity, an organization I cofounded that helps separated and reunified families at the US–Mexico border," says Collins. "I'm from the border; any one of those kids or families could have been me had things been different. I'm compelled to help there." A founding member of I am a voter and the founder of the social-impact consulting company the Ideateur, Collins, along with nine other Latinas, has just launched She Se Puede, a digital lifestyle community for Latinas. For Collins, it's all interconnected. "If I care about immigration and if I care about access to the polls, everything is related to who we're electing and who's making the decisions that are affecting our lives," she says. "It's important to work in synergy and be pushing all the things that I feel passionate about forward."
But back to how she does it. "I eat the same breakfast every day: a bran muffin from Larder bakery in LA," says Collins. "I've done it for five years. Since the pandemic started, I've been ordering them in bulk and heating one up every morning. Once I have my muffin, I'm set up for the rest of the day. During the election, I was in Arizona, then in Florida three times, and then in Georgia for the runoffs. And that muffin came with me." Muffins aren't the only things Collins is consistent with.
6:15 a.m.: I should be meditating, but I immediately check my emails when I wake up. I know it isn't the best habit, but these past couple of months around the election involved things that were often extremely time-sensitive, and working with people on the East Coast meant that some things needed answers immediately.
7 a.m.: The goal is to get in my cardio before the kids log on to Zoom school. If nothing's urgent on email, I change into my workout outfit and either jump on the treadmill, go for a run, or, three days a week, do rebounding with my She Se Puede cofounder, Eva Longoria, from our backyards. Our teacher, Aly, is with The Ness, a studio in New York, and we Zoom in. It's the one workout where I can truly unplug. When I run or sprint, I'm still thinking about ideas. But with this class, if you're not listening, you've messed up. It's a great way to work out safely, and it still keeps me accountable and connected to friends.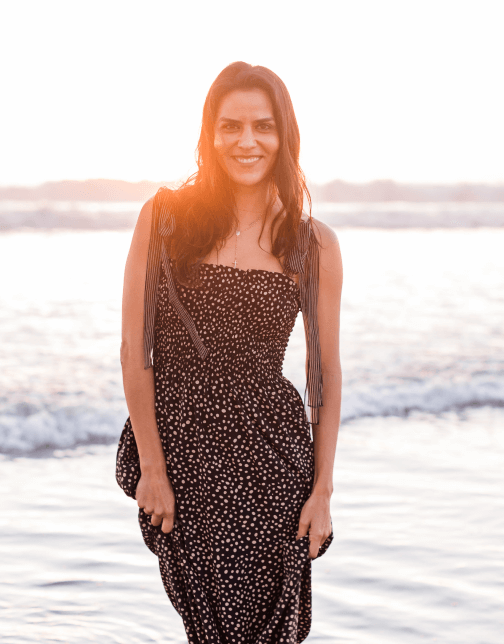 Whenever I'm outside, I wear this tinted sunscreen. I totally appreciate the medium-to-dark shade. Usually there's just one tint, and usually it's nowhere near my skin's shade. And this blends in so well—I'm obsessed with it.
8 a.m.: I'm back in the house getting breakfast ready, getting the kids set for school. Once they log in, at 8:30, I get a delicious coffee at Espresso Profeta, and then I'm back home and it's time for my bran muffin. It brings me so much happiness—it's the best thing in the whole wide world.
8:45 a.m.: In the shower, this scrub is the most exciting part of my routine. I get such an endorphin rush from the scent. I'm like, Okay, my eyes are open now. It's definitely a nice little kick.
9 a.m.: Right after the shower, I put on this body butter, and my skin absorbs it instantly. What I love most is that it doesn't really have a scent. Body butters usually have a scent, which can be a lot, especially now, in lockdown. I think this will also be perfect for when life goes back to normal and I'm doing afternoon yoga or something where I might be sweating—I'm not going to offend anyone, including myself.
9:05 a.m.: Now that I'm in my forties, I'm listening and adjusting to the changes in my skin. Maybe initially I didn't want to recognize that my skin's needs had changed—I'm not in college anymore. Until I was thirty-five, I hadn't even decided I needed to wash my face before bed. My skin can get kind of dull—I hate that word, but it's true—and ingredients like vitamin C and hyaluronic acid help, so I love the GOOPGLOW serum. Face oil is a newer thing to me, but my skin drinks this one up in a way where I think, Oh gosh, I really needed that! I love the texture and the glow it gives me.
goop Beauty

GOOPGLOW 20% Vitamin C +
Hyaluronic Acid Glow Serum

goop, $125/$112 with subscription

SHOP NOW
9:15 a.m.: I reapply sunscreen, put a bit of blush stick on, a little lip gloss, and mascara, so I look fresh and moisturized for the day. I look for things that make me look alive and invigorated and not like I've been sitting on the same couch on Zoom for the last year straight.