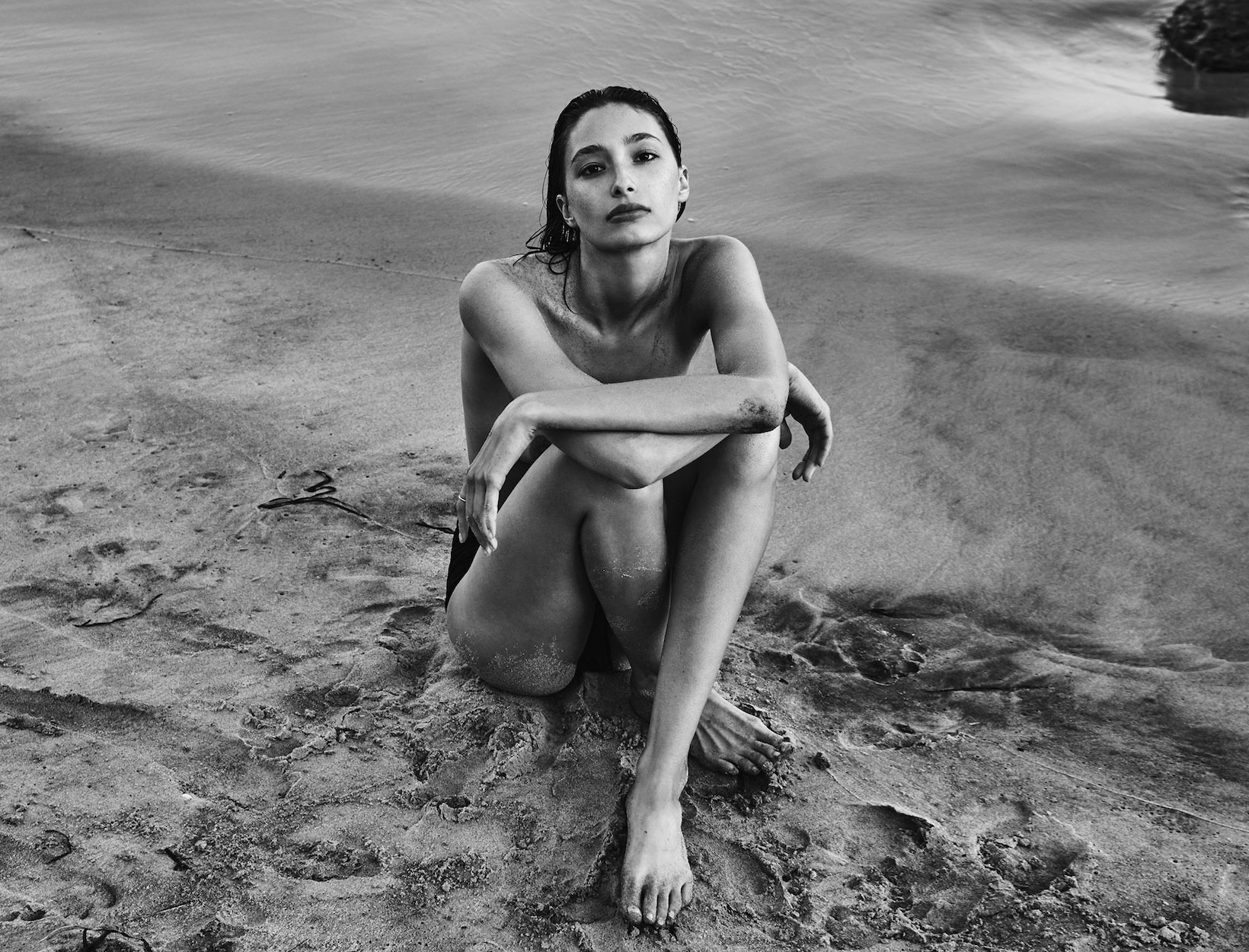 Photo courtesy of Chris Colls
Dream Skin: Model Alexandra Agoston's
Everyday Formula for a Healthy Glow
The classic model answer to "How do you keep your skin looking so beautiful?" involves a large bottle of water. Model Alexandra Agoston does love water, and she loves it enough to devote energy to preserving it: "I always bring my own water bottle to set," she says. "It's important to be aware of the environment with what we consume. I try to keep single-use plastic to a minimum in general."
The Australian native, who travels constantly for shoots and fashion shows, approaches skin care mostly through lifestyle. "To me, beauty is about what's inside, drinking water, being active, and eating well—fresh produce, lots of vegetables, and nothing processed," she says.

Her everyday formula for skin works whether she's on the road or at home with her photographer boyfriend Chris Colls in New York (her Instagram is, unsurprisingly, brimming with drop-dead spectacular imagery). "My work always involves lots of hair and makeup changes, so I love to keep my own routine as simple as possible," she says.

Agoston discovered True Botanicals' clean, nontoxic, super effective skin and body care on a shoot for the brand with photographers Inez and Vinoodh. "The two of them introduced me to these beautiful products," she says. "The face oil is completely natural, Made Safe certified, and so good for your skin. I love warming the oil in my hands and taking the time to give myself a face massage. I love the Nutrient Mist, too."
Amy Nelms Pilates

All that goes over that is clean, mineral sunscreen. "Growing up in Australia, I was always outdoors," says Agoston. "My mum's number one rule was to wear sunscreen and a hat—every day."

Amy Nelms Pilates

Agoston's inside-out approach to beauty extends to exercise. "It's not a traditional beauty product, but I love Pilates," she says. "It's taught me to feel more aware of and strong in my own body—and I think that's the best beauty advice I have received! My favorite teacher is Amy Nelms at Flatiron Pilates. When I'm traveling, I pack a Pilates resistance band so I can stretch and do simple Pilates in my hotel room."

And yes, she brings a water bottle.