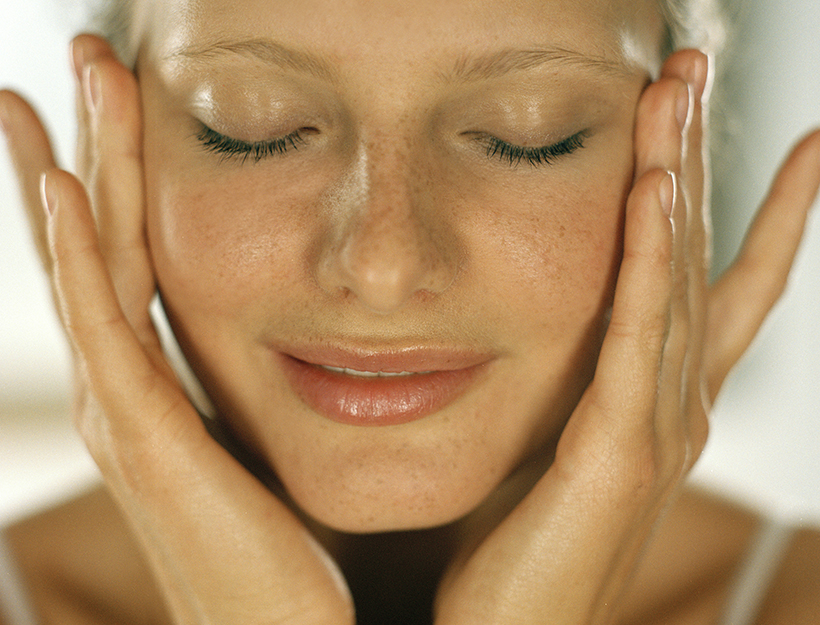 DIY Dermatology: Yes, It's Here

Just as you wouldn't try to set your own broken leg or give yourself a shot, most dermatologic procedures are far beyond the scope of even the most dedicated do-it-yourselfer. But as technology improves, more is becoming possible, and people are using the new FDA-approved devices to save money, time, or to augment what they're already doing at the dermatologist—the way you might touch up your own roots between haircoloring appointments. And for the some 80% of people who've never been to a dermatologist, at-home devices are a new way treat skin problems from acne to wrinkles to excess hair.
The primary difference between at-home and in-office devices is strength. To avoid consumers' injuring themselves, the at-home devices are weaker—and whether that weakness can be made up for by more-frequent or longer applications depends on the particular technology and device.
"People are not good with following directions," explains New York dematologist/psychiatrist Dr. Amy Wechsler. "If you're supposed to use something once a week, you're going to get people obsessing and doing it twice a day—and the FDA has to factor that in when they're looking at at-home devices. I see it all the time in my office with basic things like exfoliation—people go way overboard and irritate their skin. To make something safe enough, it's necessarily less powerful." But whether the gentleness of at-home products makes them not-useful is up for debate.
"There are data to support their efficacy," says Dr. Dendy Engleman, director of dermatologic surgery and laser medicine at New York's Metropolitan Hospital and dermatologist at Manhattan Dermatology & Cosmetic Surgery.
"Used properly, they can help with acne, post-inflammatory hyper pigmentation and/or post-inflammatory erythema." If there's a problem, she says, it's usually with patient compliance—whether, as Wechsler finds, people go overboard, or, Engleman says, people also get discouraged with slower progress and fail to commit to consistent treatments.
"Some of these systems can help," agrees Dr. Robert Anolik, board-certified dermatologist and clinical assistant professor of dermatology at the NYU School of Medicine. "But they have to be used often and on an ongoing basis. They can't really compete with what's possible in the dermatologist's office, but they can be helpful for people who don't have access to an expert cosmetic dermatologist or for those who want to complement advances achieved in the office."
"Not everyone has the luxury of running to a dermatologist for beauty treatments," says Engleman. "I grew up in South Carolina where the wait to see a derm can be up to a year in some areas. At-home treatments are uber-important for those with limited access."
Whether you're looking to augment the work of your dermatologist, looking to dip a toe into the world of beauty devices, or just wanting a less painful, less-frequent solution to regular bikini waxes, the technology is now here:
Hair Removal
At-home laser (or, more accurately, focused-light) hair removal devices have been around for perhaps the longest—and early models had decidedly spotty results. Newer devices, though, have made serious improvements: The Touch Permanent from Iluminage ($445, Iluminage) is engineered with elos technology so that all skin colors—no matter how dark or light—can use it (previous hair-removal systems didn't work well unless you happened to have the ideal combination of pale skin and dark hair). Developed by the same company that makes in-office dermatologist IPL treatments, the device promises permanent hair reduction after a course of seven once-a week treatments. That's more than you might need if you went to a dermatologist and had hair removal done by a long-pulse yag, ruby, or alexandrite laser—all are superior for the task of permanently removing hair, Wechsler says—but it involves less expense and hassle. The Luma Rx ($449, luma-rx.com), another IPL-based technology, promises results in three treatments; the Tria, which uses an actual diode laser ($474, triabeauty.com), offers a money-back guarantee. If you compare at-home hair removal to shaving or, in particular, waxing, it starts to be especially appealing: Maybe you won't remove every last hair for all time, but you'll significantly reduce it. If you need touch-ups, they're easy to do and don't involve scheduling, making time for, paying for, or the lack of privacy you get with an appointment.
Sticking with it is important if you do invest in any device, but particularly with hair-removal systems, notes Engleman: "Patients often report they have to treat for much longer than you would with laser hair removal in an office setting; I think the at-homes are best used for small areas and for areas that don't have too thick growth." Compared with waxing, however, it's decidedly less painful and decidedly more permanent.
Acne Prevention
Blue-light technologies developed for in-office treatments like Isolaze kill the bacteria that causes acne, and also have an anti-inflammatory effect. The difference, again, says Wechsler, is intensity. "Isolaze really helps many of my patients," she says. But used as maintenance or in conjunction with other acne therapies, at-home blue lights like Tria's do have promise, if only for their bacteria killing ability. The problem is the same as with any other at-home acne treatment: Getting the patient to do it consistently.
Anti-Aging


Firming, tightening, evening of skin tone, and wrinkle reduction—areas where patients can achieve dramatic results in a dermatologist's office, using everything from Botox and fillers to lasers, dermabrasion, ultrasound, targeted energy, and techniques like threading—can also be addressed with devices at home. Again, the benefits are incremental, rather than overnight. Engleman says she's seen patients with results from some of them: "I love the NuFace device (NuFace Trinity, $325, mynuface.com) for anti-aging," she says. "The before and afters are impressive—and it's an elegant and painless device."


Wechsler says the best at-home maintenance for both anti-aging and anti-acne is product, not device-based. "Combining a prescription retinoid with a great moisturizer and/or serum to help with retinoid-induced irritation makes the most sense," she says. Her favorite is Chanel's new, ultra gentle Solution 10 moisturizer ($80, chanel.com)—it's made with only ten ingredients to minimize skin sensitivity—which she says can be used with or without Chanel's Hydra Beauty Micro Serum ($97.50, chanel.com). Engleman agrees that products can make a serious difference: "We have so many potent actives now that really can change the quality and health of our skin," she says. "And new ingredients are being discovered daily."
At-home peels have been around for years, but remain a powerful way to maintain anti-aging benefits at home, notes Anolik. "They can really help," he says. Engleman agrees: "I used them during my pregnancy' Elizabeth Arden has some beautiful 5% pads now that used to only be for their Red Door Spa, but are now available to everyone. I felt like they really helped my skin."
On goop, May Lindstrom's The Problem Solver Mask ($90) treats acne, rosacea, and anti-aging with powerful minerals and botanicals to clear, even, and brighten skin; Herbiovore's Blue Tansy Resurfacing Mask ($48) uses alpha and beta-hydroxy acids, plus anti-inflammatories to treat acne prone skin; Sodashi's Enzyme Polish ($121) tackles anti-aging with exfoliating and calming natural pomegranate enzymes; and the Green Apple Peel from Juice Beauty ($45) blends vitamin A derivatives with alpha-hydroxy acids for noticeably smoother, brighter skin.
Patient interest keeps growing—in any and all at-home strategies, says Anolik. "My patients often ask me about these options—it's an exciting area." Engleman reports frequent in-office discussions about how to maintain or enhance dermatologic treatments by using an at-home regimen: "My patients love anything that can make them prettier!"