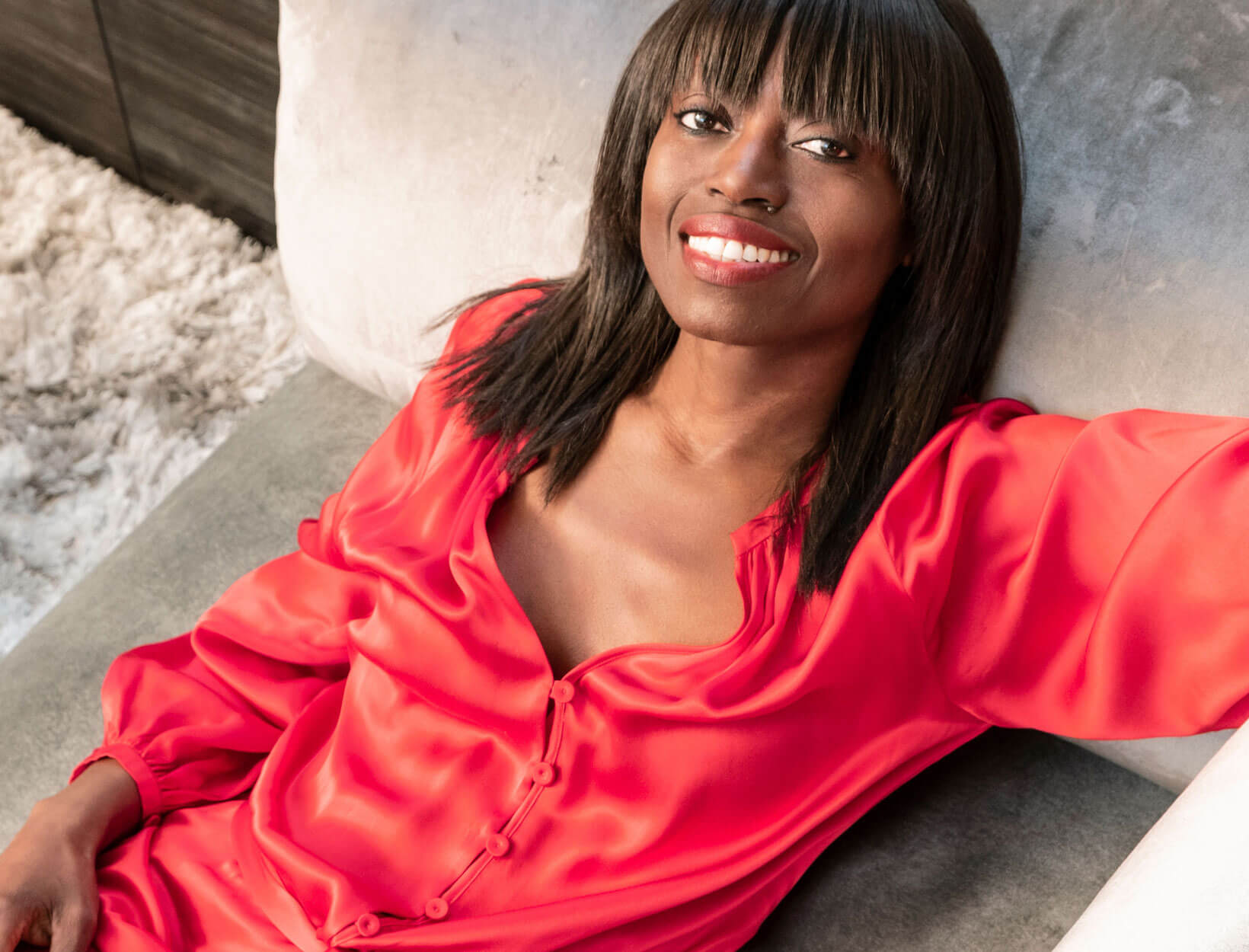 Photo courtesy of Deborah Anderson
The Beauty Closet Questionnaire
How the Ultimate Networker
Gets Her Glowing Skin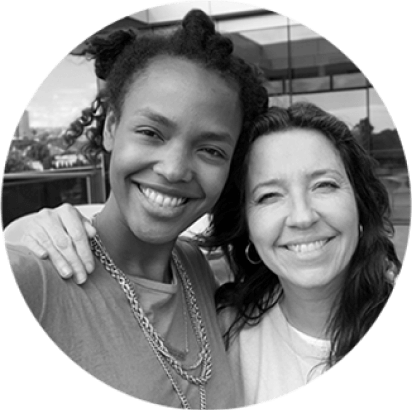 goop beauty editors Jean Godfrey-June and Megan O'Neill love to ask—and answer—questions. On their podcast, The Beauty Closet, they're doing both. To familiarize you with each week's guest, we came up with a goop beauty (and life) questionnaire.
This Week We're Talking To:
Dee Poku, founder of The WIE Suite
If you've ever been to a WIE Suite event—they're part TED Talk, part really fun party, with a stealth career-development aspect—you've felt you were part of a very smart, very chic, very powerful sisterhood. Weaving effortlessly through the famous fashion designers, female founders, and CEOs, Dee Poku is the stylish queen bee of it all, introducing, connecting, and celebrating. On The Beauty Closet this week, Poku talks with Jean Godfrey-June and Megan O'Neill about connection, power, and confidence, along with the secrets to her glowy skin and signature bangs.
As a young girl in Ghana, Dee Poku knew the world was hers. "I grew up in an environment where everyone looked like me—where everyone was Black and people in positions of power looked like me," she says. "It grounded me with the sense that I could be all I wanted to be." After years in the entertainment industry, Poku founded the WIE Suite—a business community centered around sisterhood and empowerment. "It's a space where women who've achieved success can be in the same room with women earlier on in their journey," says Poku. "It's a collective support system."
Her confidence is infectious and, like her beauty, seems to emanate from within. "I'm very healthy," she says. "I don't drink coffee, and I don't eat junk food. I start each morning with lemon and water and herbal teas. I eat lots of fruit and vegetables." For more of her glowy-skin secrets, we sent her the goop questionnaire.
First job?
Fashion assistant.
Currently in your goop shopping cart?
Nourishing Repair Body Butter.
Go-to weeknight recipe?
Brown rice, tofu, broccoli.
Shower or bath?
Shower. I use a body mitt for allover exfoliation.
Essential beauty products?
Vintner's Daughter serum, Supergoop sunscreen, Tata Harper exfoliator, Briogeo leave-in conditioner, Mented lipstick.
Lipstick or balm?
I love a red lip.
Preferred form of exercise?
Dancing, so I forget I'm exercising!
Drink of choice?
A glass of rosé on the beach.
Proudest moment?
Starting my own business.
Perfect Sunday afternoon?
Brunch alfresco at Dumbo House in New York with my husband and son.
goopiest thing you've ever done?
Use frozen cauliflower in smoothies instead of bananas.
Typical hair look?
Bangs, always. I never learned how to blow-dry properly, so I air-dry. Low-maintenance get up and go!
Glowy-skin trick?
Shea butter all over.
Beauty philosophy?
It starts on the inside. Drink water and sleep!