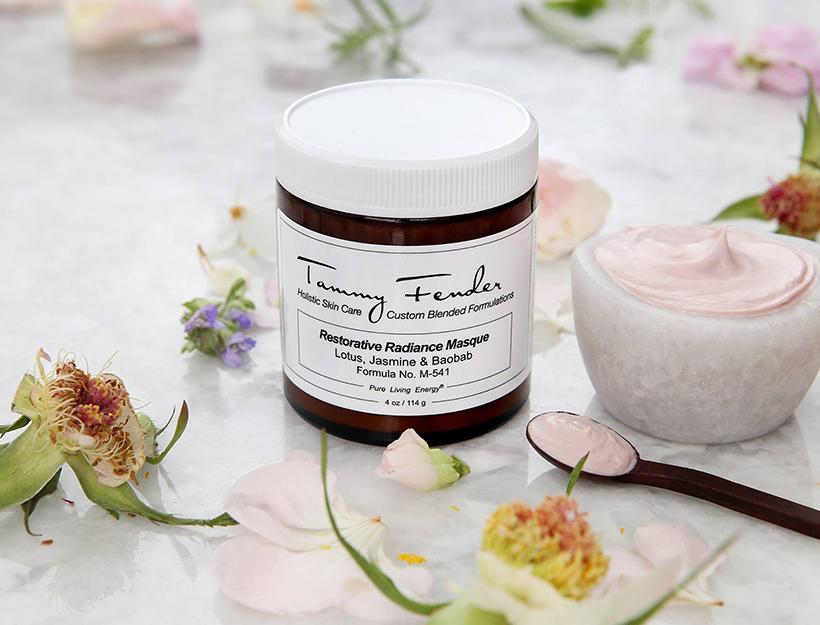 Ask Jean: Do Facials Really Make a Difference?
We want to answer your most pressing questions—or, you know, just the things that you're curious about. Please keep them coming to: feedback [at] goop [dot] com, or tweet us @goop. Below, a q for our new beauty director, Jean Godfrey-June.
Dear Jean,
Do facials really make a difference? And isn't your skin destroyed for the first few days after? —Beth L.
Getting a facial from a new person is like trying a new restaurant, and truly, aestheticians (and the results they deliver) are almost as varied as there are types of cuisine. I myself find facials generally dull and/or terrifying. And I'm incredibly skeptical as to their effects.
So I was reluctant to have a facial with Tammy Fender in Palm Beach. I crammed it in at the end of a long trip, leaving barely enough time to get to the airport afterwards.
It was…heaven. Go if you can—the gauzy white room, Fender's incredible energy, the scent and feel of the products as she massages them in, the fantastic reflexologist who works on your feet—it sounds hideously cliché to say I felt transported, but I did. They are deeply spiritual people at Tammy Fender, and you leave wanting to live your life precisely as they do. (I still make the snack I first had there, a San-J black sesame rice cracker topped with hummus and a slice of cucumber, practically every day; try it and you will, too.)
I left with about six seconds to spare. I scrambled, makeupless, and somewhat disheveled, into the airport—which was packed to the gills with canceled-flight passengers, crying babies, baggage everywhere, and endless lines. The TSA man, bent over as he processed ticket after ticket after ID after ID, glanced up to check the face attached to each ticket as the crowd surged around him. "Miss," he stopped, all of a sudden, to face me. "Can I just say? Your face is glowing."
So yes, a facial, certainly one by an exceptionally talented aesthetician—a Tammy Fender, an Ole Henrickson—will leave your skin in incredible, noticeably more beautiful skin (see here for goop's list of Best Facials). But any one of those supreme talents will tell you, there's no substitute for the every day. Just as with food, your daily habits are what make the most profound difference. Treat your skin to great skin care constantly and you'll never regret it.
If you can't make it to Tammy Fender, the serious indulgence I seriously recommend that she just came out with, her Restorative Radiance Mask—all rosewater and pink clay and somehow detoxifying and totally moisturizing all at once—is, like her and her spa, heaven.