Easy Depuffing Face Massages to Do at Home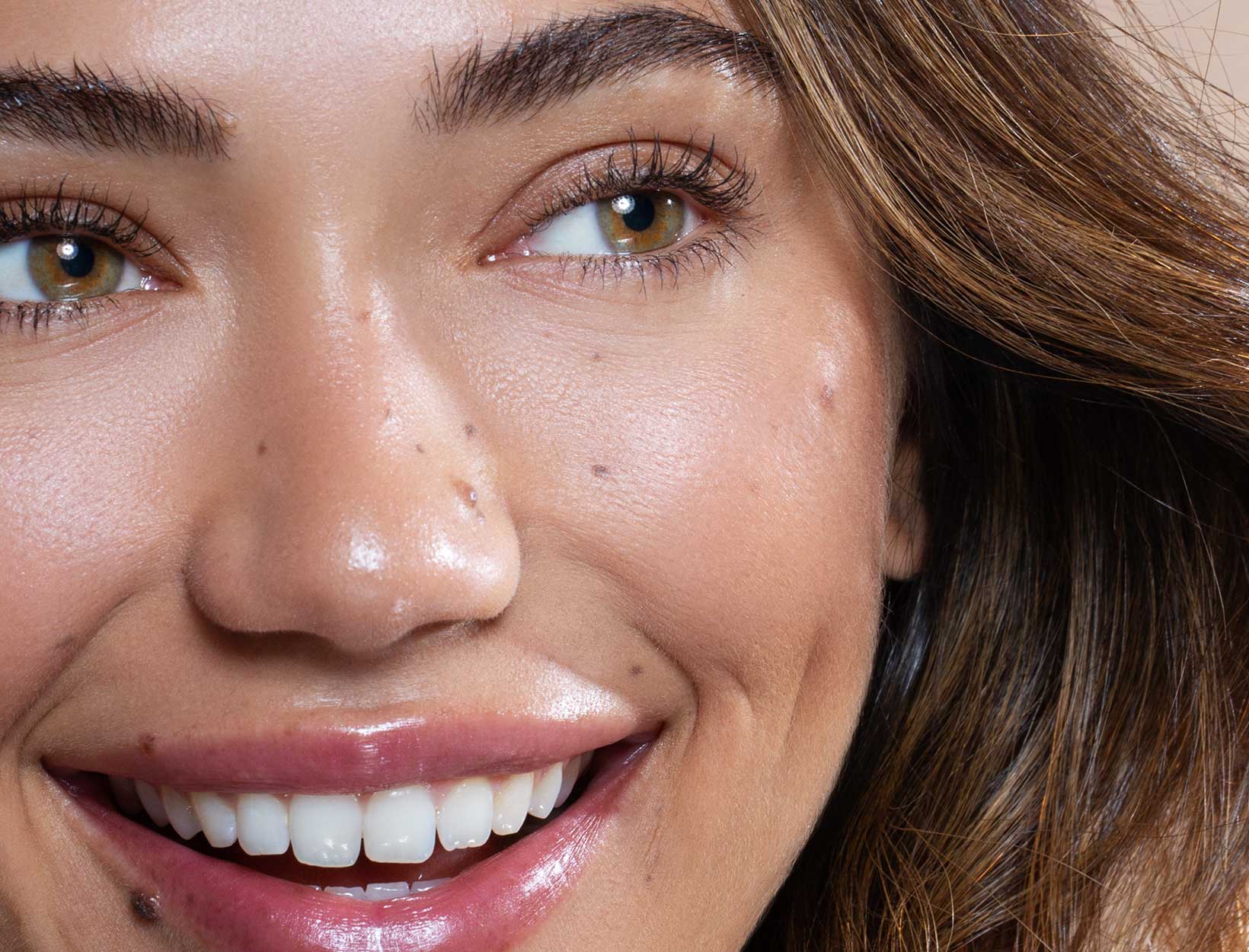 How many times today did you hear (or read) "Don't touch your face"? Well, with very clean hands and a hydrating sheet mask applied to clean skin, we are, in fact, touching our faces. Using aesthetician Joanna Vargas's lymphatic drainage massage technique—which she outlines in her new book, Glow from Within—we're targeting puffiness, dark circles, and even, potentially, the frequency of breakouts. The technique is simple, feels absolutely incredible, and is easy to adapt to whatever products you happen to have at home.
This depuffing massage is one of our new favorite ways to get our skin—not to mention our psyche—back in glowy, healthy shape. Doing it with the addition of Vargas's new, chamomile-infused sheet mask gives skin an extra boost of moisture and antioxidants.
For those just not up for face massage, however, a few drops of botanical serum plus ten minutes with this vibrating roller is similarly glow-boosting and firming, and it also feels pretty fantastic.
As Vargas points out, just about any facialist worth their salt does lymphatic massage. "It's one of my favorite ways to help reduce puffiness, eliminate dark circles under the eyes, and lessen the frequency of breakouts," she says. "It works for anyone—whether your skin is dry, oily, or combination. It is so easy to do, and best of all, it takes less than ten minutes. And you can do it in the morning or evening—really as often as you like."
The Under-10-Minute Lymphatic Massage (with Sheet Mask)
1. Put on a sheet mask.
This is a cool way to use any sheet mask you have around. You can do this without one as well, but a regular mask won't work—it's too slippery and won't give you the tension you need. The ingredients in Vargas's mask (soothing chamomile and aloe) also help combat puffy, tired skin.
2. Apply gentle pressure just beneath your ears.
"Position your index and middle fingers in the soft indentation behind your jawbone," says Vargas. "Using gentle but firm pressure, rub your fingers down, then loop back in a J motion. Don't just graze the surface of your skin, but don't crush your lymphatic tubes, either. Continue this J pattern three times."
3. Move to your chin.
"Next," she continues, "move to the middle of your neck, right on the sides near your arteries, and repeat the same motion. Do the same at the base of your neck, about an inch above your clavicle. Using your pointer, middle, and ring fingers, massage in the J pattern three times on your chin, below your lips, and to the right and left of the lower middle of your chin. Shift your fingers along your jawline, below the corners of your lips, and rub there, then work out to the far end of your jawline, to the muscles where many of us hold tension."
4. Move under your eyes.
"Using your index and middle fingers, massage in the J pattern around your eye sockets, from the sides of your nose to just below the outer corners of your eyes," she explains. "End at the spot where your cheekbones meet the outer corners of your eyes. If you've got puffy eyes, especially in the morning, this move should dramatically improve undereye bags."
5. Massage the sides of your face.
"Where does the fluid from your puffy eyes drain?" asks Vargas. "Down the sides of your face. To move that excess liquid through your lymphatic vessels, massage the sides of your face, from the tops of your ears to the middles of your ears to the bottoms of your ears, where your jawline begins. Then travel the length of your neck once again."
6. Place your fingers right above your brows.
"Rub three times at your brows, then move along your forehead, massaging in the center, then finishing at your temples. This will help clear the stagnation that can influence forehead breakouts. Drain the fluid as above, massaging from your ears to down along your neck. It's vital that you remember your neck, because this is where the excess liquid eventually drains out into your tissues," she says.
Amazing Face Massage Tech
Apply your favorite skin-quenching face serum or oil, followed by ten minutes (you can freestyle, says makeup artist Jillian Dempsey) with this jaw-relaxing, tension-melting vibrating face roller.
---
This article is for informational purposes only, even if and regardless of whether it features the advice of physicians and medical practitioners. This article is not, nor is it intended to be, a substitute for professional medical advice, diagnosis, or treatment and should never be relied upon for specific medical advice. The views expressed in this article are the views of the expert and do not necessarily represent the views of goop.