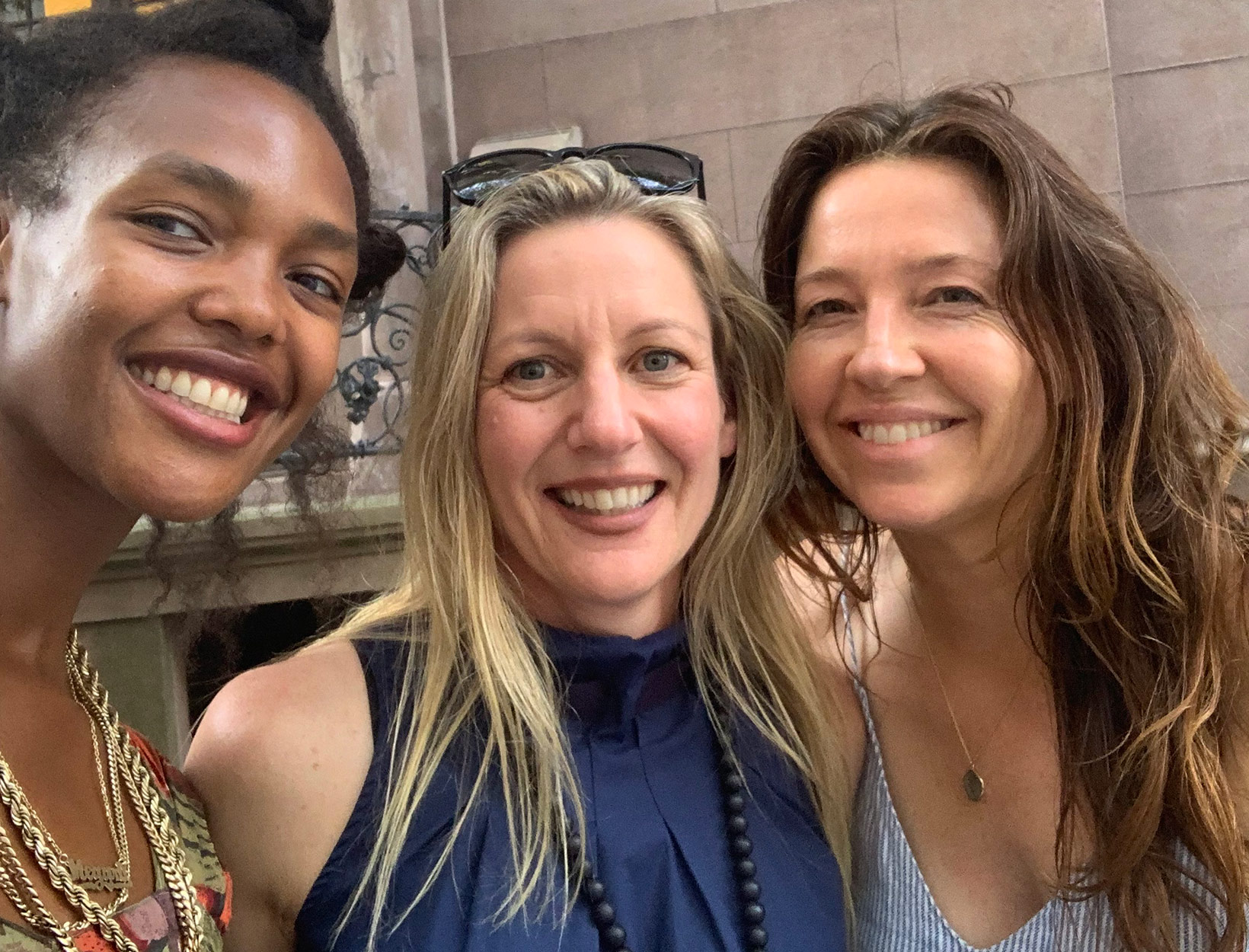 The Beauty Closet Podcast
A Skin-Care Guru on How
to Soothe Stress
for Better Skin No
Matter What Your Age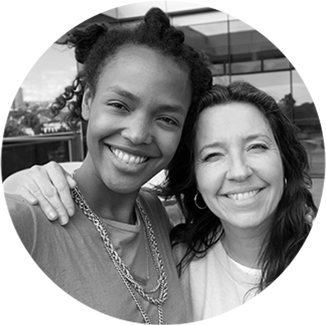 goop beauty editors Jean Godfrey-June and Megan O'Neill love to ask—and answer—questions. In their new podcast, The Beauty Closet, they're doing both. To familiarize you with each week's guest, we came up with a goop beauty (and life) questionnaire.
This week we're talking to:
Annee de Mamiel, founder of de Mamiel
Can herbs, energy work, and acupuncture make a real difference in skin? And can treating bottles of skin care as if they themselves were at a spa (singing, chanting, crystal-charging) as they're being manufactured (on a farm in the English countryside) make them more effective? Annee de Mamiel's moving story (on The Beauty Closet podcast this week), unorthodox techniques, and glow-inducing, full-on fantastic skin care are as singular as she is.
(Above, goop beauty editor Jean Godfrey-June has just emerged from a facial with de Mamiel. #nomakeup)
The first time we smoothed on a de Mamiel face oil, we had no idea what had gone into it; we just knew it was absolutely incredible, truly like nothing we'd ever tried. When we learned that from the moment the exquisitely sourced raw ingredients enter the de Mamiel plant, each bottle is chanted to, meditated over, charged with crystals, and bathed constantly in music, we were blown away—and realized that if we'd heard the story before trying the products, we might have thought it was a gimmick.

But Annee de Mamiel is as genuine as it gets. An acupuncturist and aromatherapist, as well as a facialist, she's been treating people at her clinic in England for over ten years, and her incredible product line grows directly out of her experiences there. (The waiting list for a facial with her is several years long; Jean's treatment with her just before the podcast was a once-in-a-lifetime, skin-and-mind-transforming moment.)

It all started when de Mamiel, then a financier, was told she had six months to live, and she transformed her life, disease, and career. Her story is wildly inspiring, and it left her with the belief that our faces are road maps of energy that speak volumes about our health, emotions, and experiences. Just spending time with her—even under the cold lights of a recording studio—was restorative, calming, and life-affirming. We of course had more questions, so we had her fill out a beauty version of the goop questionnaire.
In what order do you apply your
products in the morning?

Cleanser, mist, elixir, a drop of oil, SPF.

Healthiest thing you can do for skin?

Look after your gut, and breathe!

Current obsession on goop.com?

Trinidad Maxi Dress.

goopiest moment?

Being a part of an incredible journey at Blackberry Mountain in Tennessee on the first goop Escape. Spending time with an amazing group of people willing to let go and search for purpose and meaning—deeply honored.

First job?

Roguing sunflowers. As weird as this sounds, it was basically making sure the sunflowers in each row were the same sex.

Preferred healing modality?

Acupuncture.

Best trick for instantly more-glowy skin?

Spritz three or four pumps of facial mist into your hand and press it into your skin while you breathe deeply. If you have more than a moment, soak a plain sheet mask in facial mist and pop it on for two minutes for instant hydration, glow, and a dewy look.

When did you last use SPF?

This morning.

Drink of choice?

Bollinger.

Favorite way to de-stress?

Yoga or Qigong.

Go-to weeknight recipe?

Chicken pho soup—tasty, pungent, and reviving for the soul.
Favorite clean beauty product that isn't yours?

GOOPGLOW Microderm Instant Glow Exfoliator.

Hometown?

Darlington Point, New South Wales, Australia.

Current goop shop obsession(s)?

Entire G. Label collection.

Wouldn't fly without?

Altitude Oil.

Preferred form of exercise?

Running.

Bath or shower?

Shower.

Estimated number of facials you've given?

Oh dear—thousands.

Things you buy in bulk?

Good coffee. I get fresh beans from Monmouth, ones that have a hint of chocolate—delightful! It's a morning ritual from bean to cup.

What would you put on your neon sign?

Dance it out!

Favorite book?

The Invitation by Oriah Mountain Dreamer.

Favorite cocktail?

Espresso martini.

Favorite hotel?

Rae's on Wategos in Byron Bay, a small boutique hotel where I got married—surf, sun, and amazing food!

Best career advice?

Trust yourself, believe your gut, and don't listen to the naysayers! Define your goal, and let that be the focus—don't get sidetracked by what may seem an easier or more interesting path.

Proudest moment?

Crossing the finish line of the Round the World Yacht Race. After 30,000 miles at sea, I made it.