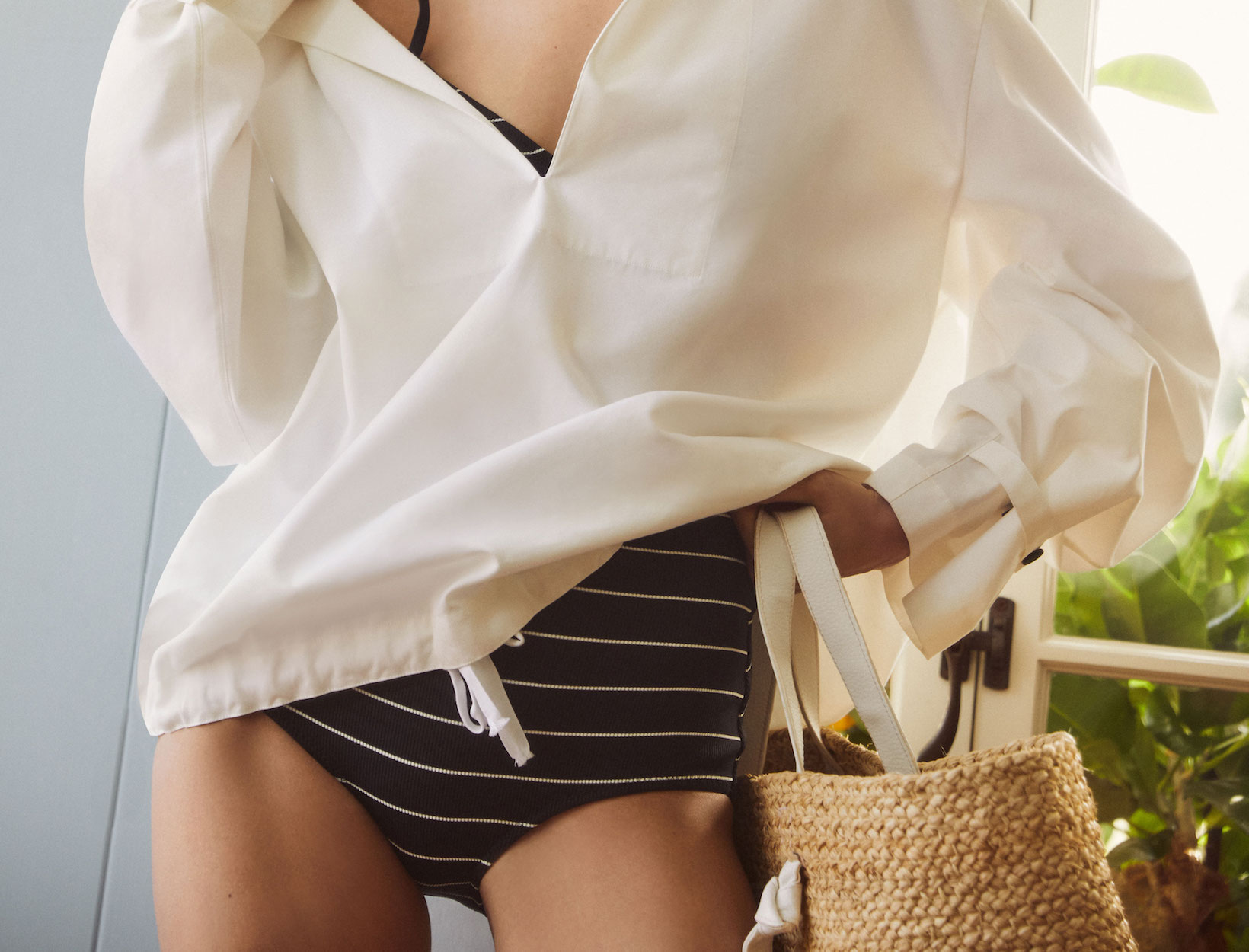 10 Essentials for Every Beach Bag
Floating in perfect-temperature ocean water over the wave-polished white-quartz pebbles off Rocky Point near Southold, seaweed fronds tickling your feet as you stare up at the enormous blue sky of Long Island Sound, you just

don't want for much. The purity and simplicity of a day at the ocean is one of life's greatest pleasures, so packing for it should be as straightforward as possible—ideally, just a few basic items that manage to be fun, clean, and luxurious all at once.

Reef-safe, person-safe, mineral sunscreen is essential, but so are a black-seed-based hair oil that smells faintly of tropical flowers and a rich, citrusy balm that repels insects. Throw these (and a few other essentials) in your chic Medina Mercantile backpack/bag, get yourself out to the ocean, spend your day doing and wanting for absolutely nothing, and emerge unbitten, unburned, clean, moisturized, and above all, indulged.
In The Bag
Best Bug Repellent:

Jao

Patio Oil

goop, $30

SHOP NOW
Coconut SPF Lip Balm:

All Good

LIP BALM COCONUT SPF 20

goop, $3.50

SHOP NOW

Instant-Glow Lip


and Cheek Tint:

Olio E Osso

Balm

goop, $28

SHOP NOW
Ultimate Beach-Hair Oil:

Balmyard Beauty

SIREN LUSTER HAIR OIL

goop, $64

SHOP NOW

Everything Cleanup:

Ursa Major

ESSENTIAL FACE WIPES

goop, $24

SHOP NOW
Pure Silk Hair Ties:

Slip

SILK SCRUNCHIES – SMALL

goop, $39

SHOP NOW