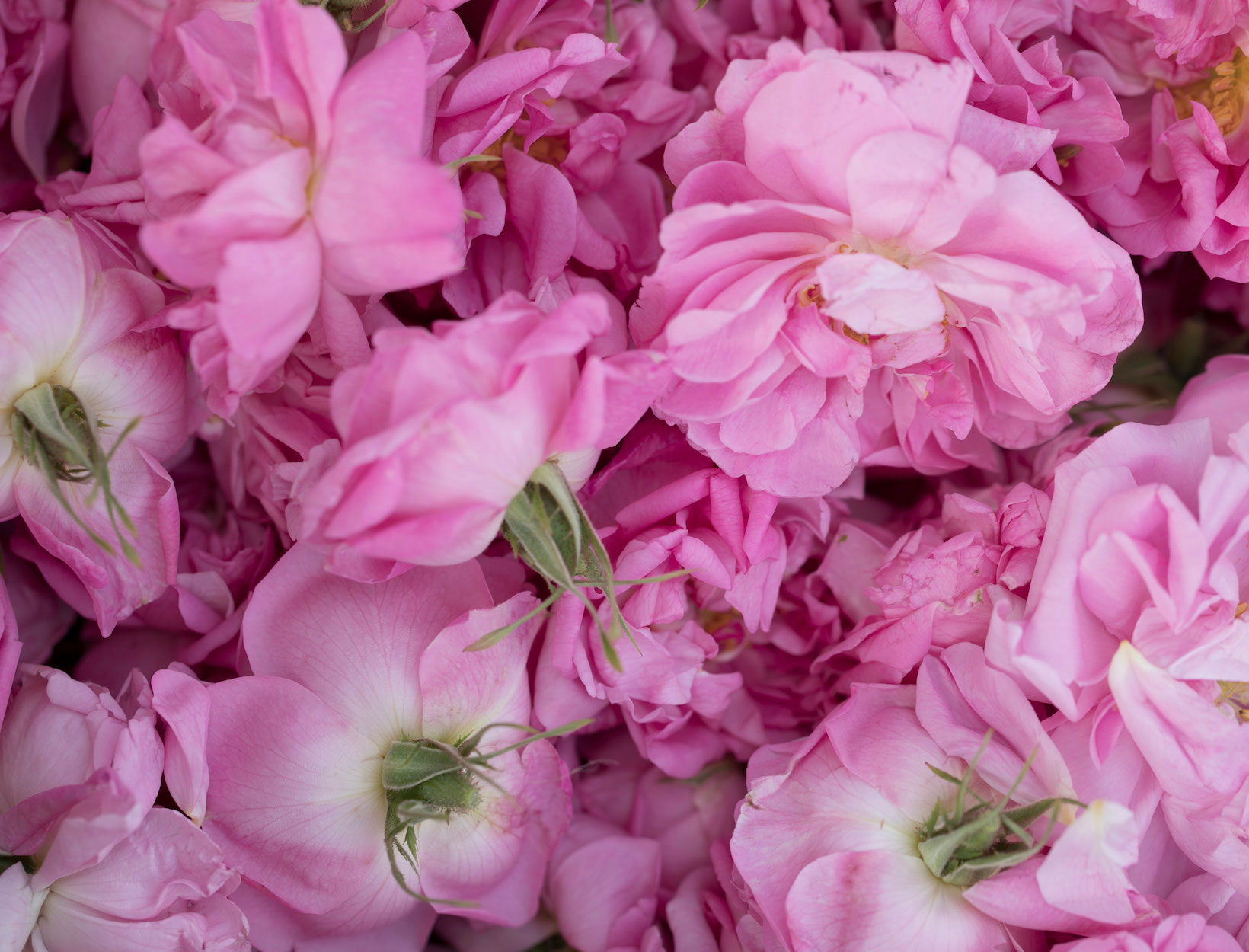 Why This Exquisite French Rose
Is So Good
for Your Skin
Open a burlap sack filled with some of the freshest, most coveted rose petals on earth, and you inhale something very close to divinity. Harvested just as the mid-May sun is starting to rise over the village of Grasse in the South of France by straw-hatted rose farmers who carefully snip each rose from its stem and let it fall into an apron, the rose de Mai has over one hundred petals per flower, one of the most sought-after scents on earth, and some pretty incredible benefits for skin.
Sylvie Chantecaille had already spent her career in beauty when, twenty years ago, she drove through Grasse in search of jasmine for a perfume she was working on. She came upon a meadow of rose de Mai in full bloom, found herself completely overwhelmed, and decided then and there to start making skin care, basing it in the power and beauty of that particular rose. "It can do so much for skin," says Chantecaille. "And we use a lot of it—our rose de Mai face oil, for instance, contains a thousand petals in every bottle."
The roses are all a gorgeous hot pink, with charmingly crinkled leaves, and they're small, more like beach roses than the ornamental versions in most gardens. The rose de Mai scent is fruitier, deeper, and more voluptuous than any other, Chantecaille says, and its benefits are more profound: "It brightens and tones the skin and soothes it at the same time."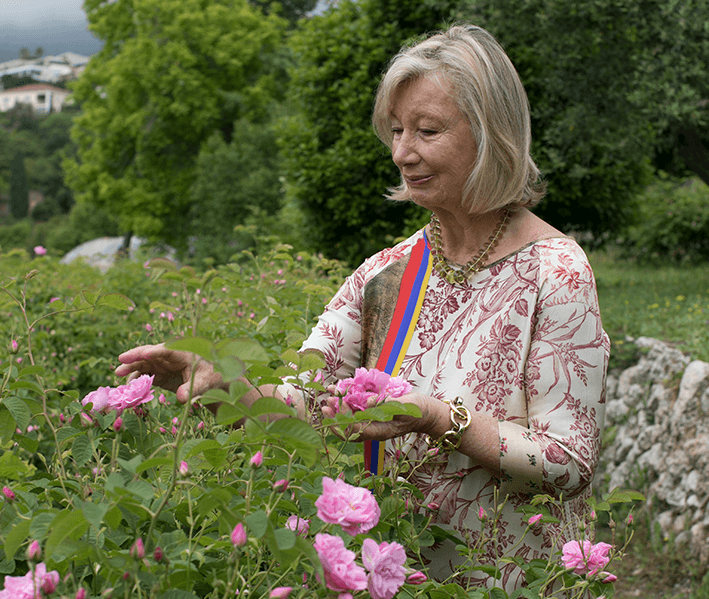 In place of water in every one of her skin-care formulas, Chantecaille uses pure rose water. "It contains natural vitamin C and other skin-friendly vitamins and antioxidants," she says. "The rose water hydrates, balances, revives, and refreshes the skin, and the scent calms the mind."
The just-picked roses (they lose their scent after four hours) are submerged, whole, in artesian well water and distilled immediately. The rose de Mai is the only rose that allows its fragrance to be extracted in a single distillation in water; others can require multiple distillations and chemicals to extract the scent. "It's unique and such a beautiful, natural process," says Chantecaille. "We use the whole rose."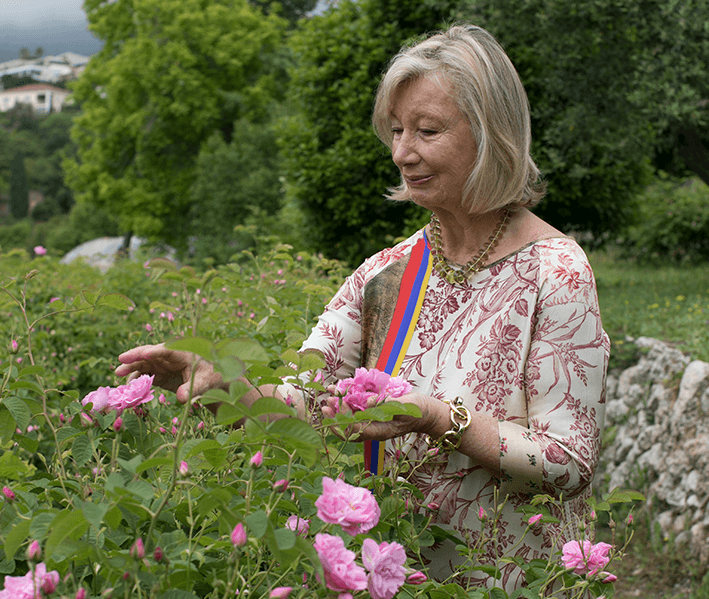 Beyond being clean and nontoxic, the products support a tradition and way of life that, even in the South of France, is becoming hard to preserve. "We support traditional, nature-based forms of production and small, grassroots farmers," says Chantecaille, noting that without the rose de Mai, the land would be unlikely to remain farmland, given the high-priced real estate market in the area.
Chantecaille herself loves growing roses and tends to many of them in her gardens in East Hampton. Unfortunately, there are no roses de Mai. "The rose blooms in the South of France only for several weeks in late May to June," she says. "There's a similar species grown in Morocco, but it's not the exact rose de Mai—the particular weather conditions around Grasse make it what it is—and there's just nothing like it."