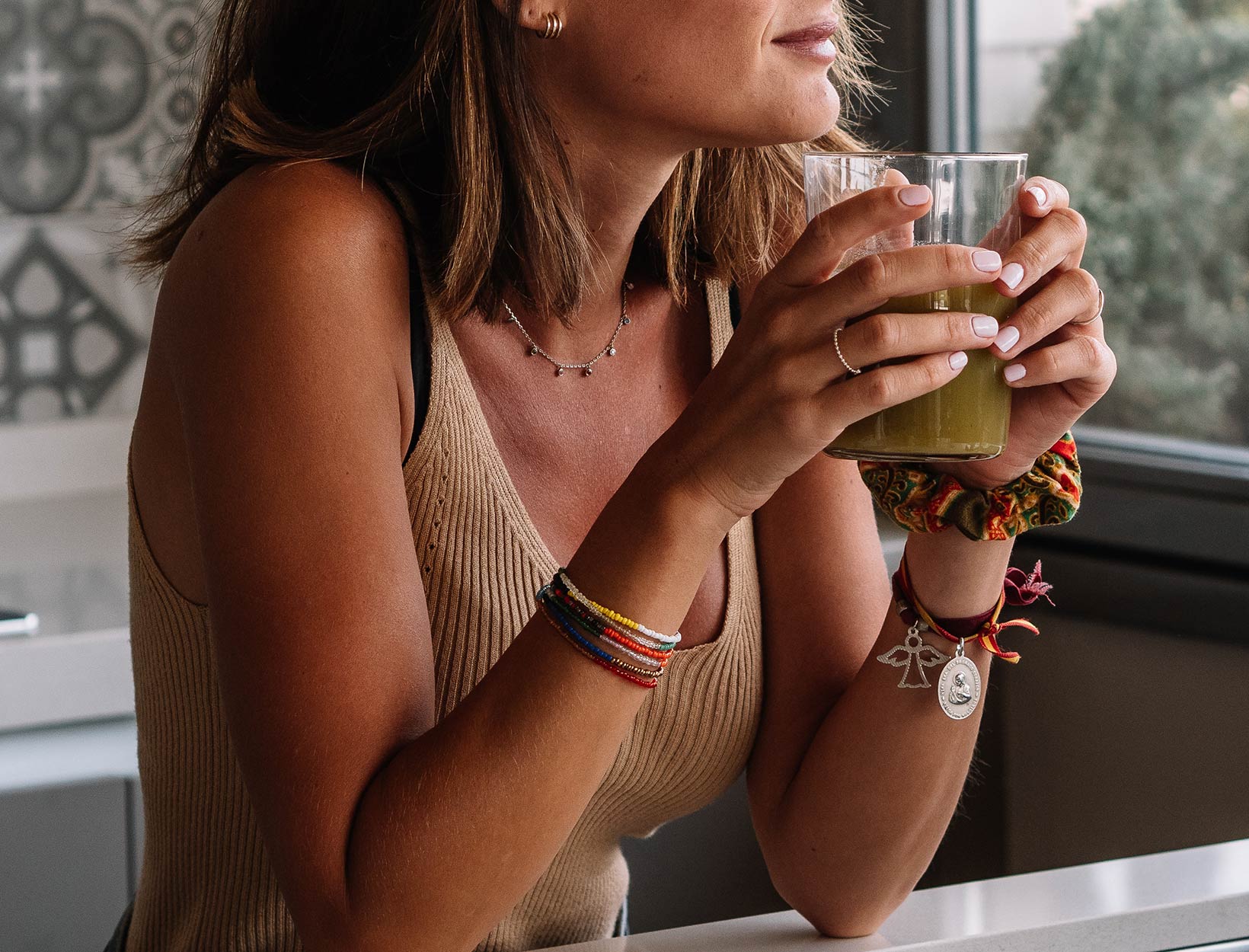 A Celery Cleanse…for Nails?
Starting the day with a tall glass of raw celery juice is one of our favorite healthy rituals at goop; after the Medical Medium's endorsement of the practice, there was a run on celery all over LA. We naturally perk up the moment celery anything crosses our path, so when we encountered this little rollerball vial of nail oil during a manicure at the heavenly Tenoverten salon in Tribeca, we were more than a little excited.
"We used celery seed extract because it's a source of antioxidants and phytonutrients that help soothe, moisturize, and rejuvenate skin," says Tenoverten cofounder Nadine Abramcyk. While celery was a new skin-care ingredient for us, it's definitely not the only edible ingredient in the goop shop. One of our all-time favorite cleansers is made with a hefty helping of carrots, there's a face oil William Carlos Williams would love, and a lip mask that uses the same antioxidant powerhouse berry that stars in our favorite breakfast bowl at abcV in New York.
1

Celery Oil for Nails

With fortifying botanicals like rose hip and primrose oils, the formula intensely hydrates cuticles, leaves nails looking and feeling lustrous and healthy, reinvigorates days-old polish, smells fresh and herbaceous, and comes in the most adorable tube. Try it once and, like us, you'll start carrying it everywhere—or, like one editor, install one in your office desk drawer next to the (Dr. Bronner's) hand sanitizer.
2

Carrot Balm

Cleanser for Face

Carrots contain brightening and smoothing vitamin C, blemish-calming vitamin A, and other important antioxidants, so they're wonderful for skin both topically and when ingested (famously, though, if you eat too many carrots, your skin takes on an orangey cast—not true topically as far as we know). The rich balm consistency of this soothing carrot-root-extract cleanser makes it as moisturizing as it is cleansing.

This buttery-soft, deep-orange balm cleanser is made with antioxidant carrot-root extract, plus jojoba oil, cocoa-seed butter, sunflower-seed oil, and more. It's incredibly gentle, comes with an organic muslin cloth, and manages to make short work of even the most stubborn mascara or eyeliner.
3

Plum Face Oil

Packed with antioxidants and other nutrients, plum-seed oil moisturizes as intensely as heavier oils but melts into skin like a dream, leaving it radiant, plump, and smooth. This ultrapure face oil also smells faintly of macaroons and leaves our skin glowing.

There's only one ingredient in this luxe, multipurpose moisturizer: plum-seed oil. It's quick-absorbing and practically weightless but nourishes and moisturizes like crazy with antioxidants, omega fatty acids, and polyphenols. The oil works brilliantly for face, hair, and body.
4

Sea Buckthorn Lip Mask

The essential fatty acids, antioxidants, and vitamins (C and E) that sea buckthorn is famous for make it great for skin from the inside or out. Our favorite way to ingest the flame-orange berries that are native to northern Europe is mixed into the mango-and-sea-buckthorn bowl topped with killer ginger granola at abcV in New York, and we love it in this rich, restorative lip mask/balm that we now take with us pretty much everywhere.

If you're hunting for the most coddling balm on the planet, look no further. This rich treatment leaves lips ultramoisturized, supple, and smooth. The rich orange tint comes from a cocktail of restorative organic oils, including sea buckthorn, rose hip, and avocado. The texture is thick and luxurious, so a single layer lasts for hours.