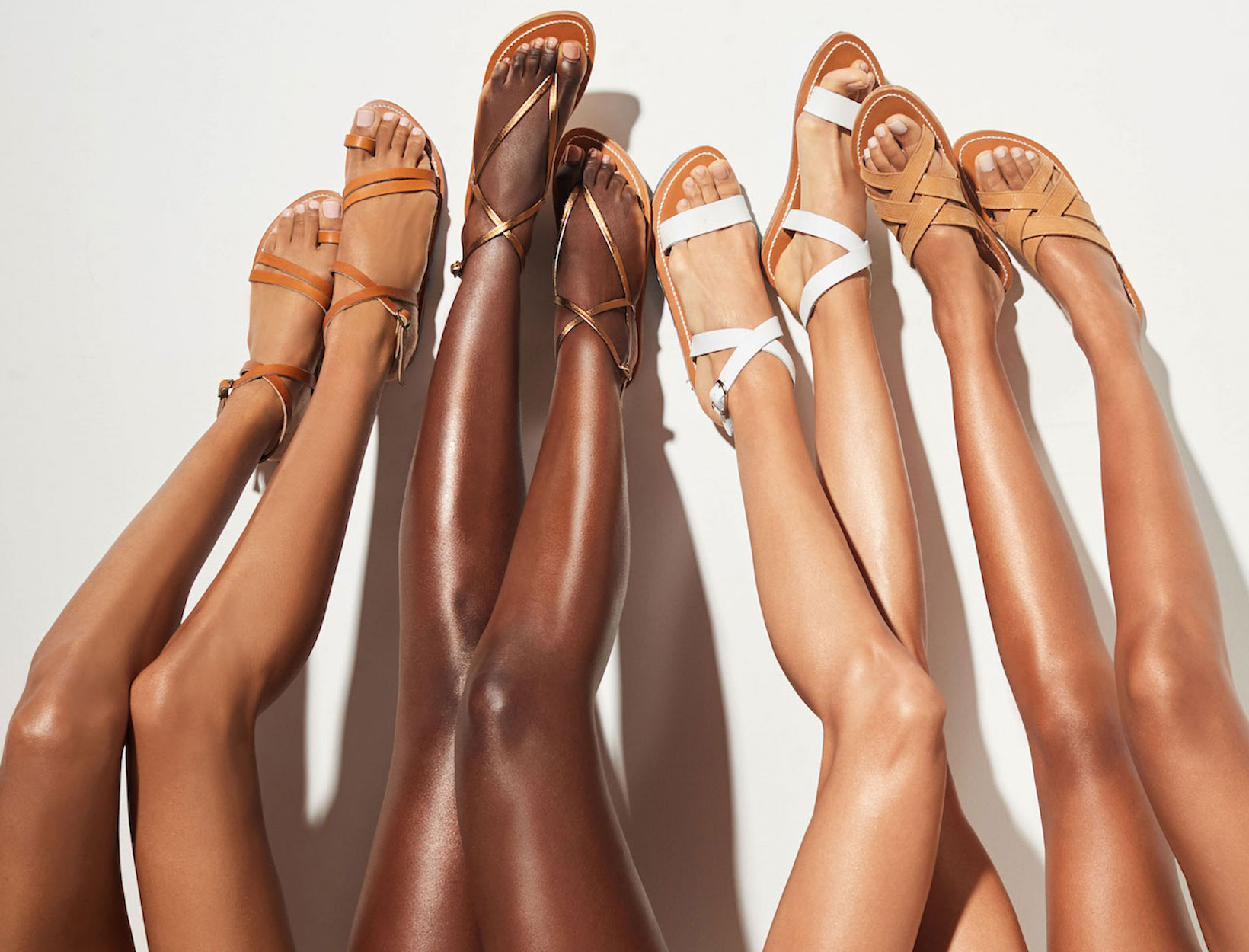 K JACQUES ASGARD SANDALS, goop, $124; K JACQUES DELTA SANDALS, goop, $308; K JACQUES CALFAT SANDALS, goop, $310; K JACQUES SERAYA SANDALS, goop, $345
How a Makeup-Artist Trick
Turned into
Our New, Glow-Inducing
Body Luminizer
The glam-squad treatment before big parties and red-carpet events is a ritual GP's more than used to at this point. "You'd think I'd know how to do my own makeup perfectly, with all the experience I've had, but I don't," she says. But she got the idea for our new, glow-inducing, imperfection-blurring body product from a great red-carpet trick she observed a makeup artist using.
"I always loved the way they'd sometimes mix highlighter with body lotion and smooth it into my skin," she says. "It was this great way to give your legs, shoulders, and collarbones this kind of imperfection-blurring, candlelit glow that's hydrating and also a little tightening."
So we set out to make a product that did the same thing, all in one tube—no makeup skills needed. The formula naturally had to meet our standards for clean and nontoxic, too, and perhaps most important, it needed to flatter every single skin tone on the planet. We tested it on staffers of every shade until we got an amazing gleamy cream that sinks right in to add subtle, sexy sheen without a hint of ashiness or frostiness.
Now, just in time for summer—sundresses, shorts, bikinis, all of it—the new GOOPGLOW Body Luminizer is finally here. A featherweight, allover lotion, it leaves the body with a supremely flattering glow and smells subtly of tropical white flowers (that's the essential oil blend of neroli, orange flower, jasmine sambac, rose, violet leaf, and nectarine). It's especially great on legs, collarbones, and the décolletage, but it's beautiful on any feature you want
to highlight.