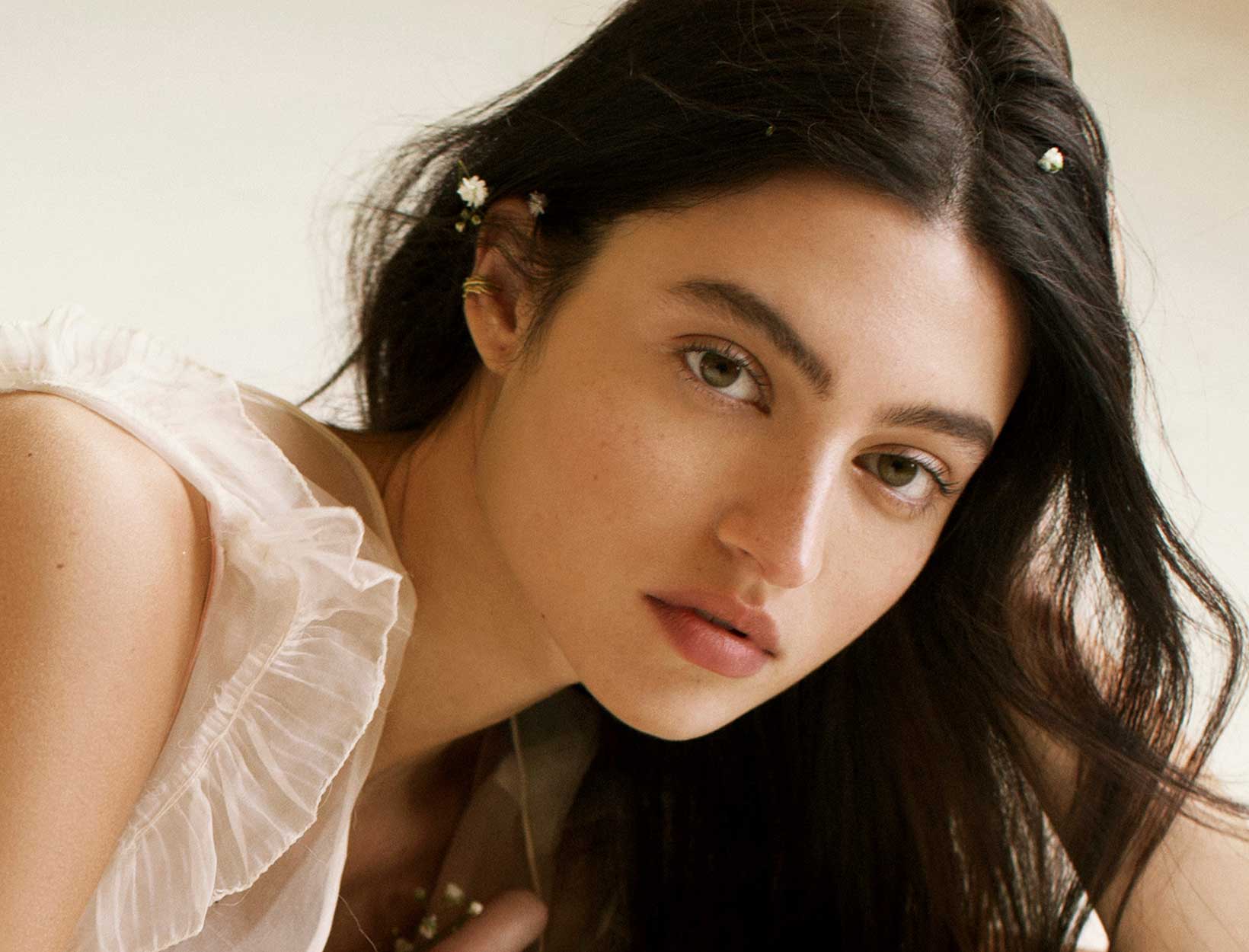 Photograph by Elliot & Erick/The Licensing Project.com
The New Cult of the Liquid
Skin Elixir
Waters for skin have come a long way. Rose waters and other botanical waters are a beautiful tradition, as are Japanese essences—originally by-products of sake production—and deep-sea waters. The more conventional toners in Western skin care tended to resemble either the less active botanical waters or almost the exact opposite: harsh, high-alcohol concoctions aimed at acne and oil that often exacerbated the very conditions they were trying to treat.
But now, new water-based tonics and essences in the clean space are made with a high percentage of active ingredients, so they can work as powerfully as some serums. The results can be pretty transformative, so the new formulas are getting a lot of attention. They combine the pore-purifying, skin-softening, glow-inducing, toning, hydrating, exfoliating, and brightening benefits often found in entire daily regimens. Plus, the fact that their ingredients are water-soluble—as opposed to oil-soluble, as many of the ingredients found in moisturizers, serums, and oils are—means they reach the skin through different pathways from the ones those treatments use, for a potentially more full-spectrum skin-care approach when you use both oil- and water-based products.
While the short-term effects—and the refreshing feeling of botanical-infused water sinking into your skin—are powering lots of the buzz, the long-term effects of a skin-care tonic or essence can be significant: The mild exfoliation, over time, can help stimulate collagen as well as brighten and smooth skin; it also makes any treatment you use after it better able to penetrate skin, so all your skin care works harder.
Treatment Essence
to Nourish and Brighten
The second-ever product from the cult skin phenomenon that is Vintner's Daughter is an essence made with thirty-plus active botanicals, each meticulously distilled from the whole plant over a five-week process to maintain potency, then blended with water-soluble vitamin C, hyaluronic acid, microalgae, lactic acid, and apple cider vinegar, as well as pre- and probiotics, into a hydrating, toning, mildly exfoliating treatment for skin. It's transformative on its own, but we've seen amazing changes in our skin when we combine it in a routine with the Active Botanical Serum.
Tonic for Luminous, Practically Poreless Skin
This daily-use, highly active pore-refining treatment made with detoxifying malachite plus glycolic, phytic, and fruit acids helps clear pores and refine texture. Hydrolyzed hyaluronic acid, vitamin B3, and mineral-rich deep-sea water from France help replenish and soften skin, and over time, pores appear tighter and skin appears clearer and more radiant.