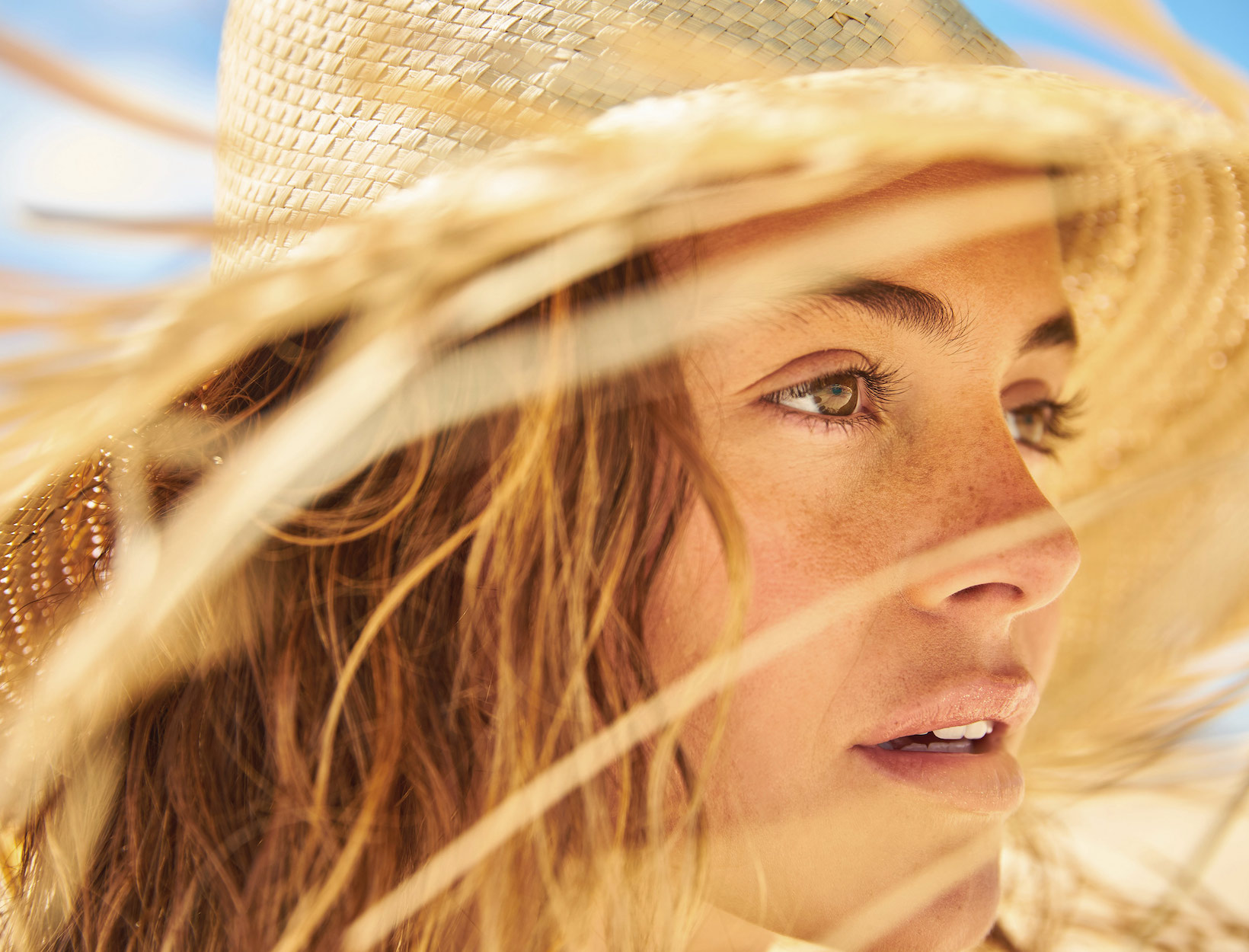 The Best Natural Sunscreens for a Summer's Worth of Silky Skin
This summer, clean mineral sunscreen is more important than ever—whether you're concerned about protecting the environment, your overall health, or even the youthful appearance of your skin. The good news is that the tech in clean sunscreen has improved drastically, so smoothing it on has become decidedly less of a chore—our favorite ones feel good, smell good, look good sitting in your bag, and best of all, really work.
GOOP BESTSELLERS
Why Mineral?
All-mineral, or physical, sunscreens—those that contain zinc or titanium dioxide to physically block UVA and UVB rays by sitting on top of the skin—are the only clean options. If there are any other ingredients besides zinc or titanium dioxide in the "active ingredient" box on a sunscreen, it's made with chemical sunscreen. "Both can provide broad-spectrum protection and do not absorb readily into our bodies," says Nneka Leiba, the vice president of healthy living science at the Environmental Working Group (EWG) in Washington, D.C. By contrast, chemical sunscreens work by absorbing the sun's rays, are shown to enter easily into the bloodstream, and contain some of the most irritating chemicals in the beauty industry. They can also contain known endocrine disruptors, and some, such as oxybenzone, are so toxic that they kill coral and were banned in both Hawaii and parts of the Caribbean. "Oxybenzone is a potentially endocrine-disrupting chemical that has also been linked to allergies," says Leiba. "It is readily absorbed through the skin in large amounts and has been detected in human breast milk, amniotic fluid, urine, and blood. It may also have adverse impacts on the health of our marine ecosystem."
Consumer Pushback and Legislation Work
Awareness of the potential impact of chemical sunscreens on our health and environment is changing what's in them, says Leiba: "Based on our new sunscreen-safety report, use of oxybenzone seems to be decreasing. Last year, it was in 60 percent of the nonmineral sunscreens EWG assessed for our sunscreen guide. This year, only 40 percent of nonmineral products included that troubling ingredient."
Sunscreen as a category is still problematic, however. "EWG reviewed more than 1,300 SPF products this year," says Leiba. "Three quarters of them did not meet our criteria for a safe and effective sunscreen."
At goop, all sunscreens we sell need to be safe and effective by EWG standards, and we curate the shop further by focusing on high-tech formulas that blend luxuriously and easily into all skin tones. If they smell great (like the subtly citrusy Organic Pharmacy sunscreens) or look chic (we're obsessed with the EIR NYC Surf Mud tin), even better.
Everyday Sun Protection for Face
Mineral sunscreen is the most powerful youth-preserving cream known to man. Find your favorite and make it a lifelong habit, every day.
Sun Protection for Body, Beach, and Sport
Slightly thicker formulas are ideal for covering the entire body and also standing up to sweat and water from outdoor activities.
Babies and Kids
Look for gentle, fragrance-free formulas for babies' delicate skin, while kids will be more likely to reapply with a goes-on-easy formula.
Lawmakers Aren't Doing Enough
For all the successes in making sunscreen healthier, progress is slow and frustrating. "Despite high hopes that by the end of last year the FDA would have finalized its proposal to strengthen the rules governing the safety of sunscreens, SPF products on American store shelves remain largely the same as previous years," says Leiba. "If enacted as written, the FDA's proposal would have ensured that all sunscreen products sold in the US were safer and more effective. But in March, a provision included in the CARES Act essentially put a halt to immediate efforts to pass and codify the FDA's proposal."
The FDA had proposed collecting additional testing data on the safety and effectiveness of twelve chemical active ingredients and placing a cap on SPF of 60+. "The FDA has previously stated that high-SPF products are inherently misleading and cause consumers to feel a false sense of security," says Leiba. "This cap would have helped improve the balanced protection provided by sunscreens. While high SPF may protect from UVB rays—the rays that cause you to tan—they often do not provide adequate protection from UVA rays, which are associated with skin damage and cancer."
There were also measures to strengthen the requirement that products sold in the US provide adequate UVA protection. "Currently those requirements are so weak that most of the sunscreen products sold in the US would not be allowed for sale in Europe, where they have much stronger requirements for UVA protection," says Leiba.