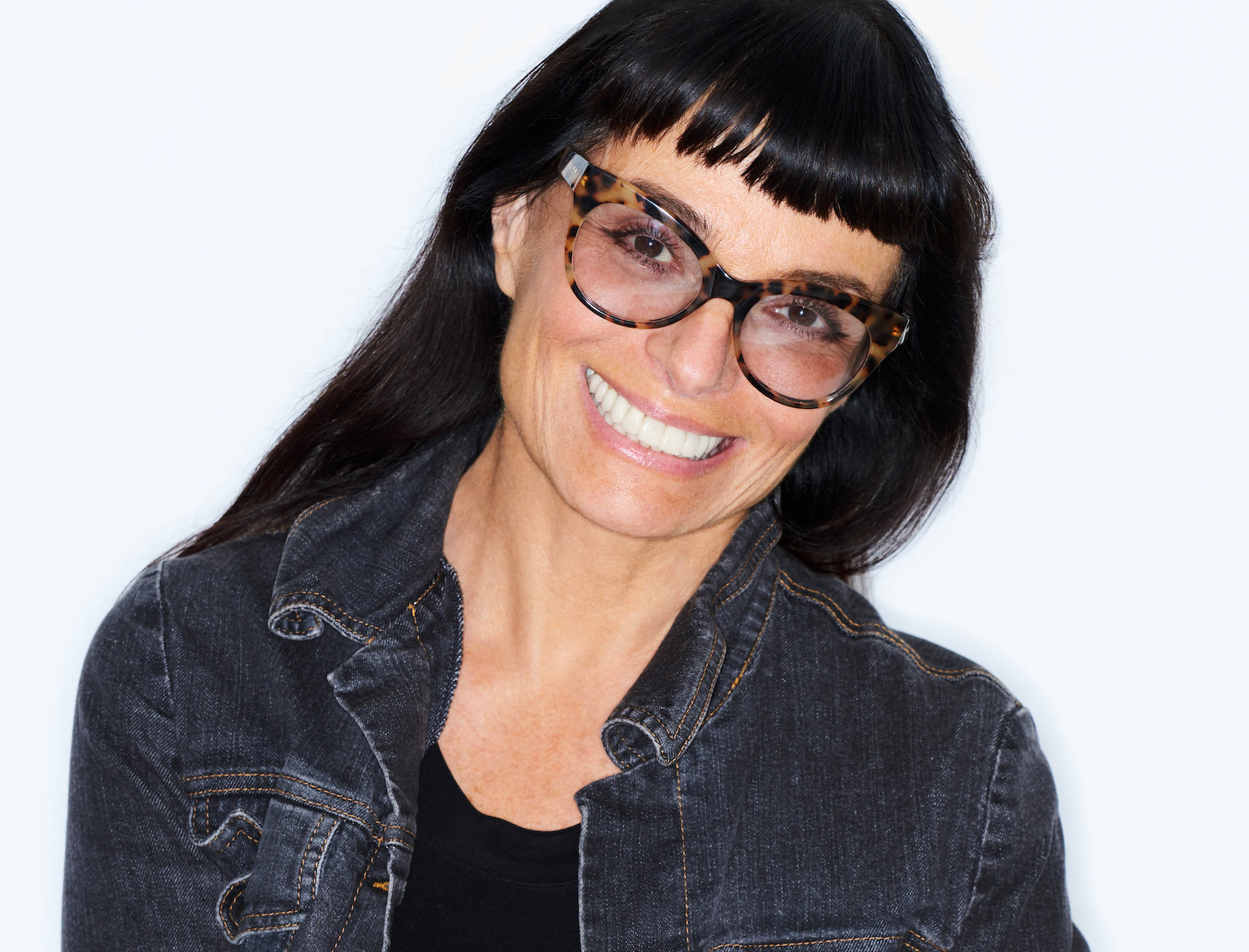 The Beauty Closet Podcast
How to Be a (Very) Hot 74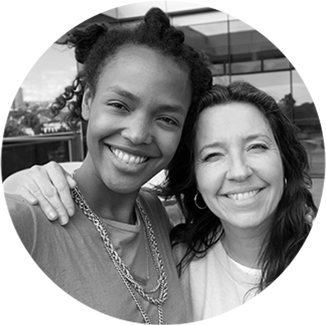 goop beauty editors Jean Godfrey-June and Megan O'Neill love to ask—and answer—questions. In their podcast, The Beauty Closet, they're doing both. To familiarize you with each week's guest, we came up with a goop beauty (and life) questionnaire.
This Week We're Talking To:

Norma Kamali, fashion designer and
founder of Normalife

She's gorgeous, lithe, glowy, and full of energy, but never make the mistake of telling designer Norma Kamali she doesn't look seventy-four. "This is what it looks like," she said as she folded her long legs into a chair at goop's Beauty Closet podcast studio. "People think it's a compliment to say you don't look your age, but you'd never say, 'You don't look Lebanese,' would you? I want to people to open up about their age—age is not a bad thing." Listening to Kamali's strategy for looking and feeling fantastic—it involves alternative therapies aplenty, clean skin care, acupuncture facials, copious exercise, lots of dancing, even more olive oil, and finding her soul mate at sixty-five—is about as inspiring as it gets.

Kamali has been into clean beauty (and food, and life) for almost as long as she's been a famous fashion designer (she designed the red bathing suit Farrah Fawcett wore in what's still perhaps the most popular poster ever, her "sleeping bag" coats made of parachute fabric are the stuff of legend, and her body-skimming pieces continue to evolve with each season). "When my friends started getting sick during the AIDS crisis, that's when I started exploring," she says. "I've tried everything." We've got details on lots of it below in Kamali's goop beauty questionnaire—and we got her to go in deeper on acupuncture face-lifts (more on them right under the questionnaire!), which she's been doing for ten years.
Baths or showers?

Showers, but I have a soaking tub for after the
shower and a full relaxation.

goop pick

Best trick for a bad skin or bad hair day?

A full-out fast and cleanse.

goop pick

How often do you exfoliate?

Every day.

goop pick

Secret weapons for skin?

Sleep, clean diet, and exercise.

Makeup essential?

Moisturizer.

Mentor?

Elizabeth Racine, who is eighty-five and a friend and mentor who happens to be an astrologer who has been the voice of reason in my life. Her words of advice: "Be with the person you deserve."

Favorite pasta dish?

Spaghetti squash pasta.

Preferred form of exercise?

I love exercise: Physique 57, yoga, Gyrokinesis Method,
and if there is dancing, I am there!

How often do you recharge your crystals?

My crystals don't need recharging! 🙃

Drink of choice?

Warm ginger-lemon water and also matcha.

Secret to feeling and looking good no matter
what your age?

The spirit!

Favorite beauty food?

Olive oil. It has so many uses, from supporting your liver to the possibility that a tablespoon a day may help keep you regular.

Proudest moment?

To see folks or students I've mentored succeed.
Essentials for glow?

Keep hydrated, olive oil consumption daily, exfoliate, moisturize, my subtle self-tan, and work out to sweat out the toxins!

goop pick

First job?

Worked in my stepfather's candy store.

Current goop-shop obsessions?

Charcoal eye mask for travel on flights.

The things you buy in bulk?

Mostly household products, because food is usually
plant-based.

When do you feel the most beautiful?

After an acupuncture face-lift, which is like having a very good night's sleep. Also: after a great workout.

Won't leave home without?

My phone and credit card.

When was the last time you used SPF?

I don't use SPF, but I am careful with protection.

Go-to weeknight recipe?

Salad with lots of vegetables, nuts, seeds, and a puréed soup I make in my Bullet! Or a smoothie.

goopiest moment?

My goopiest moment is a day that includes dancing for hours, then a ninety-minute massage, sitting in a soaking tub listening to music I love to sing to (like Etta James), and then cuddling.

Favorite hotel?

Royal Mansour.

Perfect Sunday afternoon?

Chilling with my guy and my dog.

Favorite book?

Fahrenheit 451 by Ray Bradbury

First celebrity crush?

Ricky Nelson.

How did you spend your last vacation?

For the first time in ten years, I stayed home, worked out, ate healthy delicious food, plus meditation, sleep, movies, concert, and Broadway shows: P E R F E C T. No packing, unpacking, planes, or cars—simple!

goopiest thing you'll never try?

I will try anything!

What would you put on your neon sign?

DANCING GIRL.
Tell Us More about the
Acupuncture Face-Lifts!

They're a definite go-to for me. I work with Jingduan Yang, MD, in New Jersey—he's a Western doctor and an accredited acupuncture doctor. The results are a fresh look equal to what a restful vacation achieves. A true acupuncture face-lift includes face and body and is designed individually, for overall assessment of the patient's well-being.

I try to go weekly or monthly, but If you have a special event, you can do it more than once a week. Because it's a holistic experience, acupuncture has positive side effects, like better sleep and improving overall well-being in addition to the lift. All the health benefits contribute to the fresh look we all love.

Jingduan Yang, MD, is a physician, a board-certified psychiatrist, an integrative medicine expert, and a fifth-generation teacher and practitioner of traditional Chinese medicine, who specializes in clinical acupuncture.

Jingduan Yang, MD, FAPA

999 NJ-73 #200, Marlton, NJ 08053

(856) 802-6888