A Beauty Editor's Easy Travel Routine for Skin
Created with Fré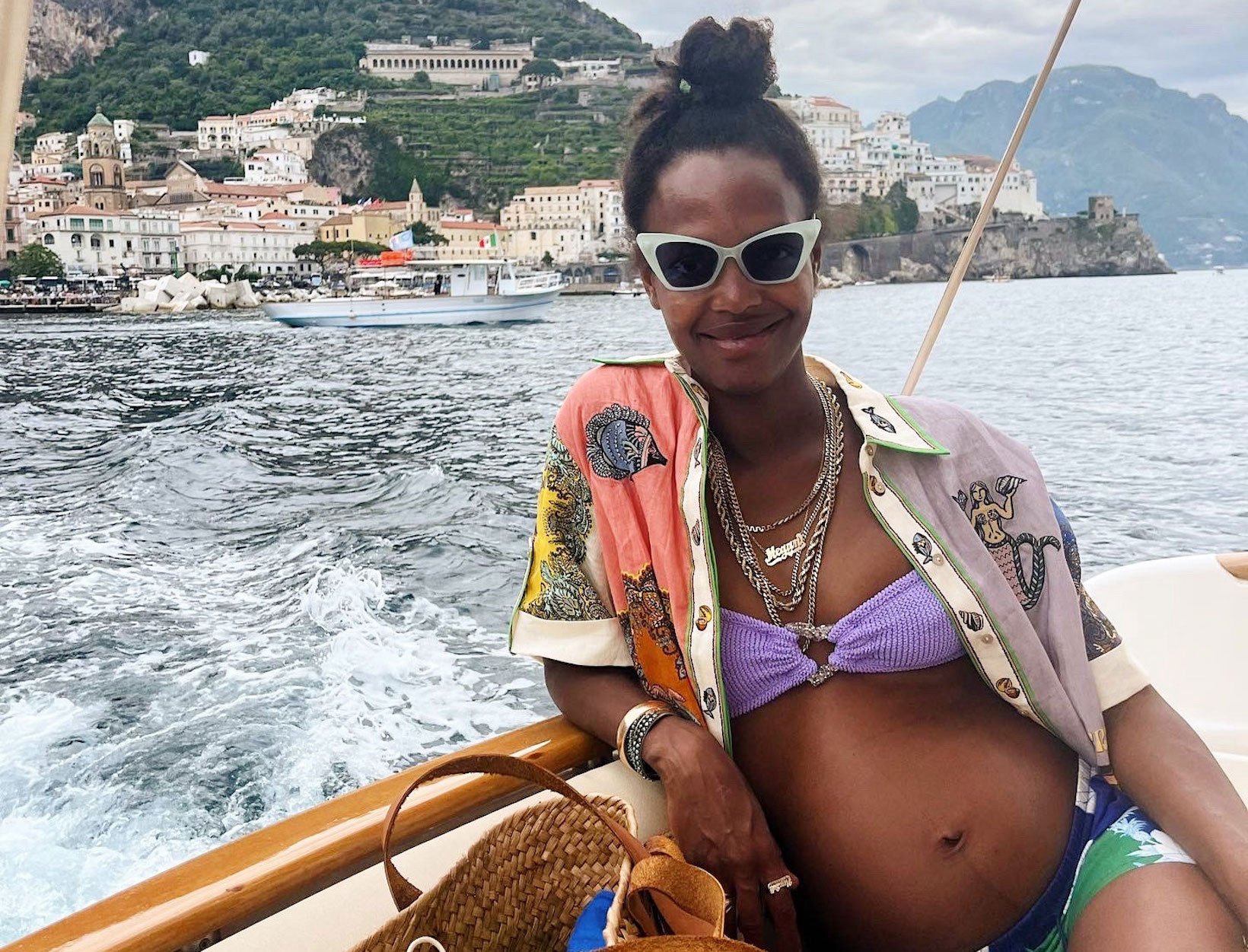 Sipping a cappuccino at a little table bathed in sunshine overlooking the Tyrrhenian Sea in Ravello, I had a moment I'll happily return to for the rest of my days. Another of those moments was in the Talamanca Mountains of Costa Rica: Sprawled on a heated slab of marble, I was massaged with an exfoliating herbal concoction at the world's most decadent spa hotel.
I live to travel: Even when I'm summoned to goop HQ in LA, the hours-long journey from JFK to LAX feels more like an adventure than an imposition for work. Now I've mastered how to keep my skin in shape in the face of moisture-leaching airplane air, soul-leaching crack-of-dawn departures, dizzying jet lag, too many maritozzi con la panna (the airiest brioche-style bun filled with whipped cream), and spending as much time outside as possible.
The most important element of my routine—whether I'm on the sun-drenched Amalfi Coast (captured above) or ambling through Hampstead Heath in drizzly London—is mineral sunscreen every day. This one from Fré is lightweight, silky, melting, and tinted in two shades designed to work for every skin tone (I choose the deeper one). It's essentially a foundation and water-resistant sunscreen in one, infused with a special antioxidant complex made from the argan tree's oil, leaf water, and stem cells—so it both treats and protects my skin. The lotion feels cushiony and nourishing, blasts my skin with moisture, and deposits the prettiest sheen—I often use it in place of face cream.
When I need SPF 50 (ever done the very sunny climb from Amalfi on the water to Ravello, nestled up at the top of the mountains?), this ultrasheer one leaves my skin petal-soft and beautifully protected. It's made with the same antioxidant complex as the SPF 30 to help stave off sun damage.
Tinted with SPF 30

Fré

Glow Me + Tinted Mineral SPF 30

goop, $39

SHOP NOW

Gorgeously Sheer SPF 50

Fré

Protect Me 50 Mineral SPF Moisturizer

goop, $39

SHOP NOW
Along with the sunscreens (use them as your very last skin-care step), below are the other secret weapons I use before and after touching down to leave my skin positively glowing (plus a little video of how I layer it all on).