My Morning Routine
Linda Wells Marries Huberman with a Little LYMA and a Bit of Bader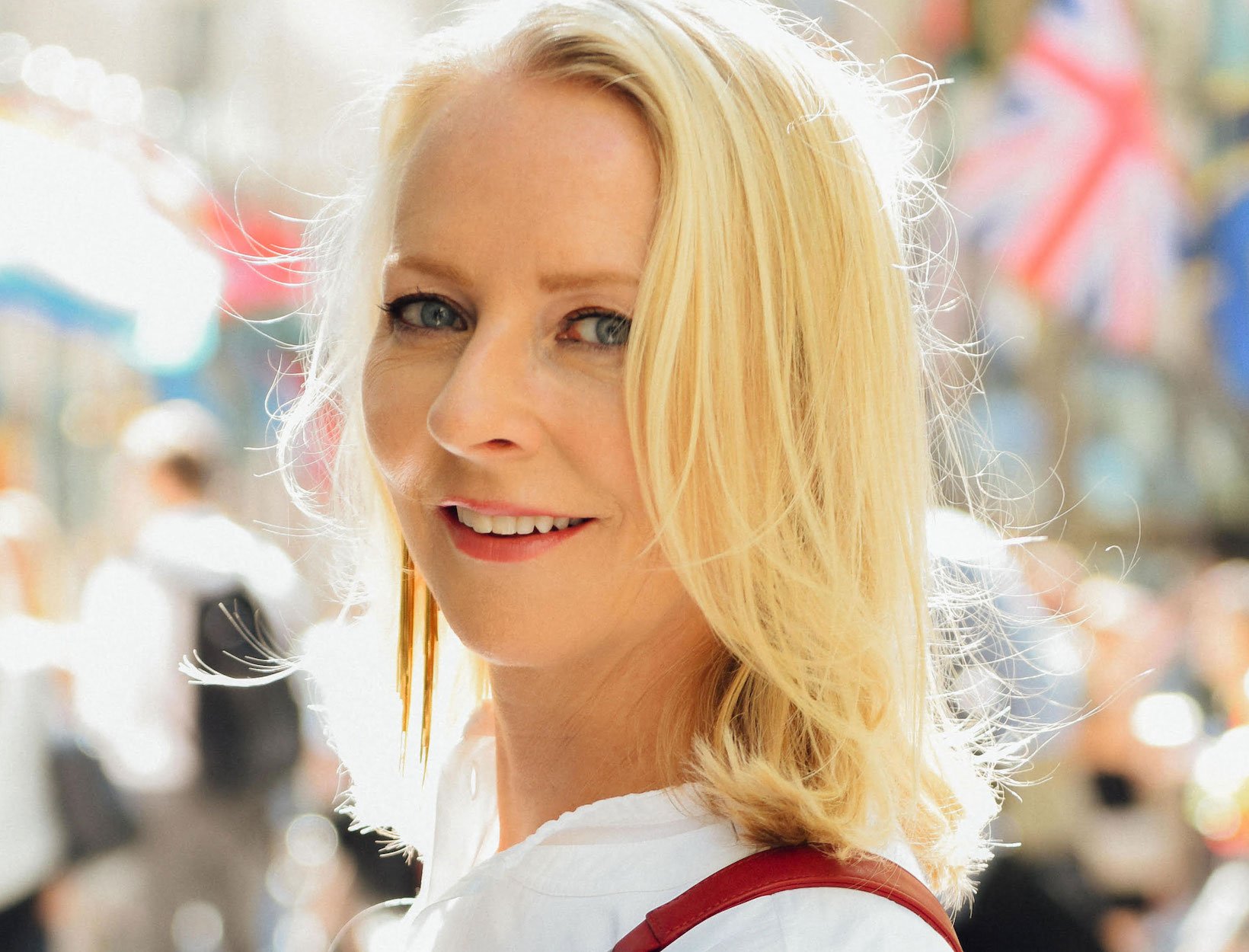 You'd expect the most influential beauty editor of all time—she started at Vogue, founded Allure in 1991, and founded the compulsively readable Air Mail Look in 2021—to have incredible skin, not to mention an incredible skin routine. But Linda Wells spends at least as much time on wellness as she does on beauty (and her skin is indeed flawless). From "brutal" cold showers and soaking up the morning sun to Wordle, Slack, and writing stories (she's happiest when she's interviewing someone), Wells wakes up her brain and body for a "morning" that she manages to stretch to 3 p.m.
5:30 a.m.
---
I wake up with the chickens (but not literally) at around 5:30 a.m. Sometimes I make it to 6 a.m. I don't use an alarm unless I have an insanely early flight, in which case I'll wake up at 2 a.m., then 3, then 4…
5:32 a.m.
---
The first thing I do is the Spelling Bee, and I do it in bed. I used to be fine making it to Genius. And now I'm agitated unless I get Queen Bee. From there, it's Wordle and Connections. They wake up my brain.
6 a.m.
---
Some of my morning routine is me pretending to be Andrew Huberman. I look at the sun first thing, just the way he does. Then I get on Slack. My partner in crime at Air Mail Look, Ashley Baker, lives in London. So I look at her messages right away, at around 6:30 a.m. Sometimes later. Ashley is like an SSRI in human form; she's the best way to start the day. She has an endless supply of ideas and energy, and she's like a bright beam of sunshine.
7 a.m.
---
I work out, doing either the (boring) Peloton or a mini-trampoline routine on The Ness's app. Something about bouncing on a trampoline and trying to follow the instructor's choreography without breaking a leg puts me in a happy frame of mind.
If I'm in Southampton, I dive in the cold pool after my hot workout. Nothing feels better than that jolt, and it stays with me all day. I follow that with the most brutal cold shower I can tolerate. Again, me as Andrew Huberman.
8 a.m.
---
I wash my hair, shave with a Billie razor, wash my face with the ILIA Soft Foaming Cleanser and my body with the Grown Alchemist chamomile and bergamot bodywash.
ILIA

The Cleanse Soft Foaming Cleanser

goop, $32.00SHOP NOW

Grown Alchemist

Body Cleanser: Chamomile, Bergamot, Rose

goop, $44SHOP NOW
I like Nécessaire's The Body Retinol and Tata Harper Resurfacing Body Serum, and the Kate McLeod body stones are a longtime favorite.
Nécessaire

The Body Retinol

goop, $55.00SHOP NOW

Kate McLeod

The Daily Stone

goop, $45SHOP NOW

Tata Harper

Resurfacing Body Serum

goop, $155.00SHOP NOW
I rotate skin-care products for no good reason—skin cycling isn't a thing. Right now I like LYMA Serum and Cream, and the one constant is Augustinus Bader The Rich Cream—but I don't use them together. I top it all off with sunscreen from Europe. I learned from Dr. Ellen Gendler that only European sunscreens have an adequate variety of filters, and when Dr. Gendler speaks, I listen.
LYMA

LYMA Skincare Serum and Cream Starter Kit

goop, $655SHOP NOW

Augustinus Bader

The Rich Cream

goop, $290.00SHOP NOW
I spritz my hair with a volumizing blow-dry mist or a thickening spray, but I rarely blow-dry. I say a prayer that somehow everything will arrange itself in an acceptable way. And then I walk away from the mirror and leave it at that. My philosophy is the fewer mirrors the better.
8:20 a.m.
---
I tend to have the same breakfast every day. I'm in the egg-white-and-spinach-omelet era. I follow that with Grady's Cold Brew diluted with a glug of almond milk.
I might toss back an Elysium vitamin or two. I rotate among them because I can't decide whether I want a healthy brain, body, or metabolism. I want them all.
goop pick

Innersense

Hair Love Prep Spray

goop, $28SHOP NOW
8:40 a.m.
---
If I have a meeting, I'll slap on some makeup. These days I like Jones Road What the Foundation, Polite Society GLOAT mascara, and Kosas Weightless Lip Color. If I want to go completely crazy, I'll add the Jones Road Miracle Balm in Dusty Rose on my cheeks and Jillian Dempsey's Khôl Eyeliner in Rich Brown. The Saie Hydrabeam concealer is my current choice, but I'm always trying new ones. I also spritz on a fragrance because it makes me feel energized and pulled-together. My current favorite is Henry Rose Queens & Monsters. It starts out kind of fresh and perky but dries down to a wonderfully warm sandalwood.
Kosas

Weightless Lip Color

goop, $26.00SHOP NOW

Jillian Dempsey

Khôl Eyeliner

goop, $20.00SHOP NOW

Saie

Hydrabeam Brightening + Hydrating Under Eye Concealer

goop, $26.00SHOP NOW
8:50 a.m.
---
I work at home, something I never thought I'd have the self-discipline to do. And now I can't imagine any other way because it's so efficient. It's just me and my laptop and the whole world. I'm happiest interviewing people, and the more rambling the interview is, the better. It makes me feel as if I'm having a party.
If I'm writing on deadline, I tend to be fairly miserable. I wander around the house crankily or go for a walk, brooding and thinking. Once I come up with a lede [the first few sentences of a story], I'm happy. And by the time I get to the kicker [the last sentence of a story], I'm euphoric.
Throughout the day, I have Zoom meetings with the Air Mail Look team. They're so entertaining and collaborative and bursting with ideas. I text our social media director, Christina Grasso, about 50 times, and that's always amusing.
I love editing. The wonderful thing about Air Mail Look is we can pick the best writers in the business. When a story comes in, I drop everything to edit it. And I rarely have to do much more than a dusting unless the subject is complicated. Mostly I just read and laugh.
If I want to procrastinate creatively, I'll look for photos for Look. I'll go down the Guy Bourdin rabbit hole, the Irving Penn rabbit hole, the Lauren Greenfield and Martin Parr rabbit holes. Susan White is our photo editor, Angela Panichi is our creative director, and Zoe Gillette is our art director and resident cartoonist, and I count my lucky stars for them every day. Besides being wildly clever, they're hilarious.
My morning lasts until around 3 p.m., when I break for lunch. I like to push it really late because I get in a rhythm and don't want to interrupt the flow.