Keep Calm—and Moisturize
Written by: the Editors of goop
|
Published on: October 26, 2021
|
Updated on: October 26, 2021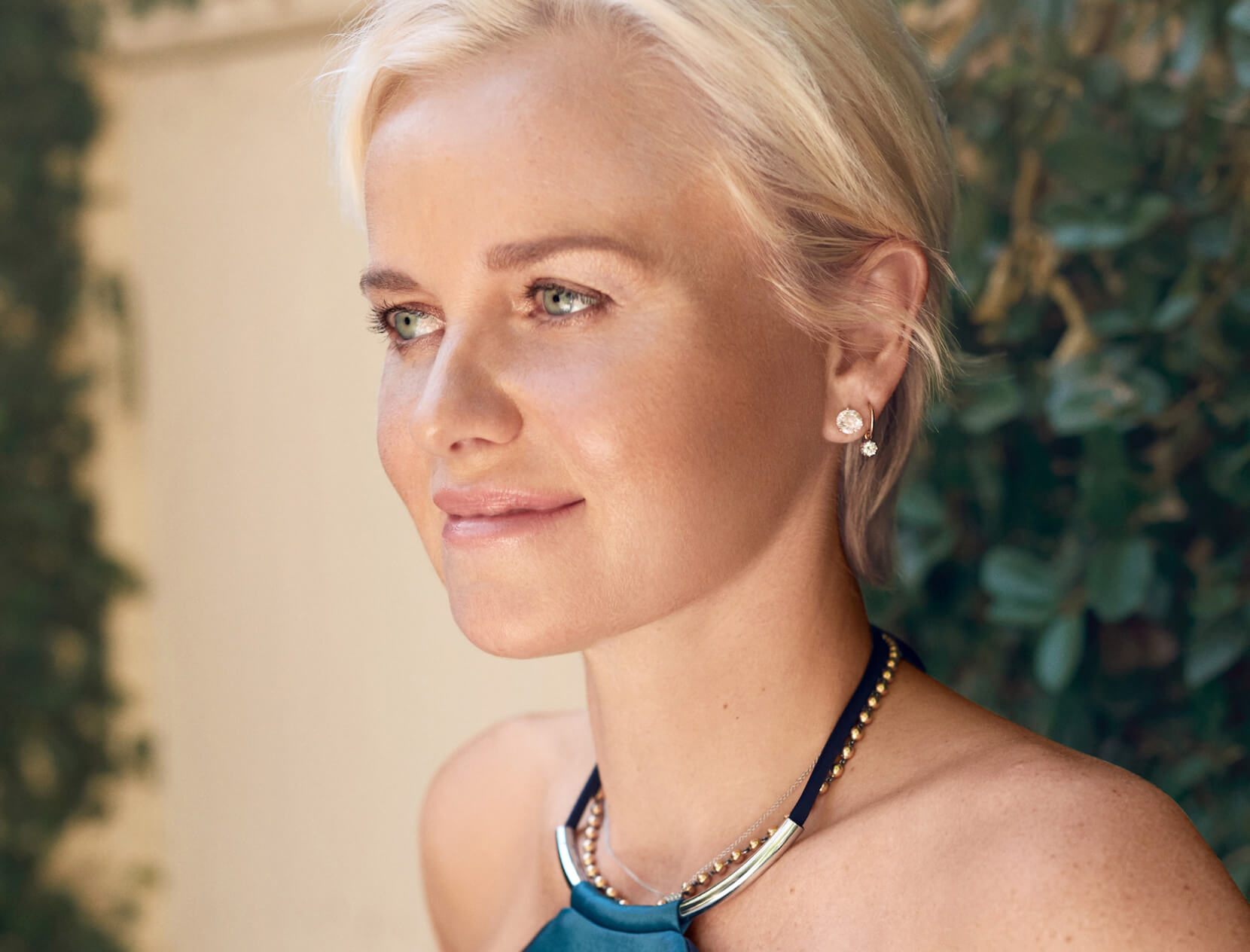 Hello, My Age Is: 49
Barbara Sturm, MD |
aesthetic doctor, founder and CEO of Dr. Barbara Sturm Molecular Cosmetics
After decades of treating clients' skin concerns, from fine lines and irritated skin to blemishes and scarring, skin whisperer Dr. Barbara Sturm (listen to her here on The Beauty Closet) believes the key to healthier, radiant-looking skin is an anti-inflammatory lifestyle. "We are bombarded with inflammatory influences: harsh skin-care ingredients, UVA and UVB rays, stress, tailpipe emissions, smoke, alcohol, sugar, and more," she says. "But if we avoid the bad and seek the good, we can see immediate and long-term effects on our skin aging and on overall health."
Sturm's personal air of utter unflappability, along with her slim, strong frame and glowing skin, all point to the possibility that she's most definitely taking her own medicine—not just in the lifestyle department but also in terms of her much-obsessed-over skin-care line.
"It's true, I do practice what I preach," she says. "People have always told me I look younger than I am—when I had my daughter, Charly, at twenty-three, people said I looked twelve. I think it's down to a combination of genes and lifestyle. My mum always looked young, but I've also maintained an anti-inflammatory diet and lifestyle since I was sixteen. I try to stay super healthy."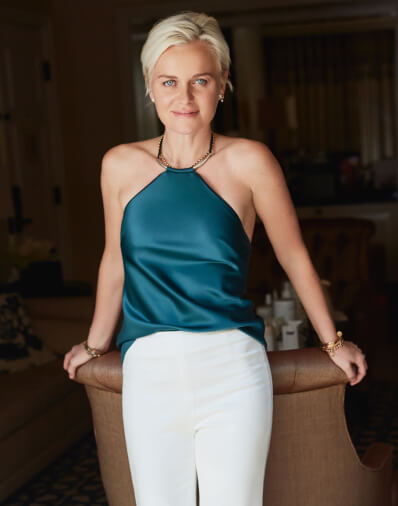 Sturm doesn't think beauty has an age. "Beauty is constantly evolving, and I've felt beautiful in different ways at every age. Feeling beautiful to me is health, happiness, and confidence—it all comes from the inside out. I learned from my mother that healthy, hydrated skin doesn't require makeup and is beautiful on its own," she says. "That's the central premise of my skin-care line and of my anti-inflammatory approach as a doctor." Accordingly, her advice for anyone, of any age, revolves around staying calm—and well-moisturized.
1
Cleanse and exfoliate from head to toe.
Twice a week, I use my Facial Scrub or Enzyme Cleanser on my face and body to remove dead skin cells, boost circulation, and encourage skin renewal. The rest of the time, I use my regular cleanser.
2
Moisturize (and don't forget sunscreen).
After cleansing, I immediately apply my Hyaluronic Serum, then Anti-Pollution Drops. I follow those up with Super Anti-Aging Eye Cream, face cream, and then SPF 50 every day.
3
Move, sleep, and don't stress.
Great skin is not just about putting on a cream—a holistic approach makes all the difference. One example is diet: I avoid excess alcohol, sugar, fried and processed foods, and flour. And I try to eat some of my favorite anti-inflammatory foods—avocados, salmon, olive oil, tomatoes, nuts, dark berries, and green tea. And I take my Sturm Inside supplements religiously. I'm a vegetarian, so I'm careful to replenish my zinc through my daily supplements.
Adequate sleep is key, as are sports (I like to move every day), meditation, yoga, nonelectronic reading, and breathing exercises. I'm inspired by the Buddhist tradition in terms of my outlook on life. I like to keep a happy spirit and try not to worry about the past and the future—it's important to live in the present.
4
Wear less makeup.
I use my Glow Drops instead of makeup if I am going to meetings or Zoom calls. I also smooth on my Lip Balm throughout the day.
5
Mix it up.
I like to mix my Night Serum with my Face Mask to boost their rejuvenating benefits. Sometimes I wear that combination to sleep.