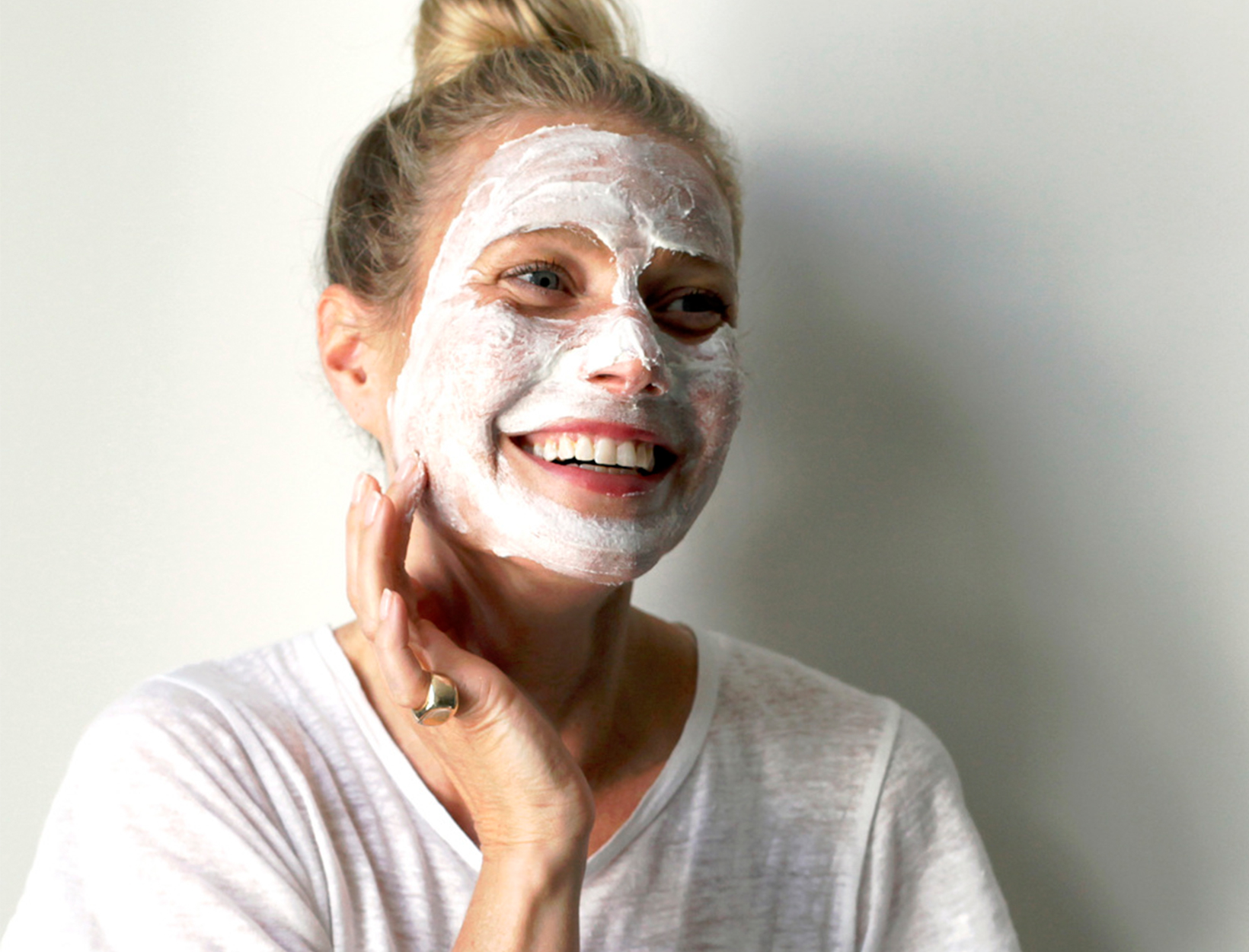 Baby-Soft Skin, No Matter Your Age
People often ask us whether organic, nontoxic skin care can possibly be as effective as its big-name conventional-beauty counterparts. The answer is an emphatic yes—in fact, without all the fillers, texturizes, and artificial fragrances that cosmetic companies formulate skin care with, the nontoxic versions often have higher concentrations of the actual active ingredients you're buying them for.
A prime example is goop by Juice Beauty's Instant Facial exfoliating treatment: Made with all five alpha-hydroxy acids plus salicylic acid, it starts to work in seconds, sweeps away dead skin, dryness, roughness, makeup, sweat, sunscreen, and anything else that might be clogging pores or contributing to dull, lackluster skin.
"I want something that just rips my face off," joked GP when we were coming up with the formula. (Paradoxically, something so concentrated and powerful—you truly feel it working as soon as you put it on—manages also to be gentler on skin: Typical exfoliating agents, from ground-apricot seeds to pumice stones to something as simple as a washcloth can create micro-tears in skin that in turn can cause uneven texture; acids, on the other hand, smooth skin evenly, without tearing.)
True to GP's wish list, though, the Instant Facial is super-active: After about a minute, you'll need to wash it off—just splash on some water, warm or cool—and you'll immediately see the glow: Smooth, soft, clarified, practically poreless-looking skin. The results build on themselves as it becomes part of your routine, so skin becomes supple and smoother over time.
It's like getting a facial at home, in less than three minutes. GP likes to do it every other day; staffers with more sensitive skin use it as a weekly at-home facial. Keep it in your shower for an especially simple rinse-off; once skin is patted dry, know that any product (from serums to creams) you apply directly after the Instant Facial will easily absorb and go to work. Truly, it's made with organic ingredients, clean, nontoxic—and so effective that no matter what your skin type, from aging to blemish-prone—you should see a serious difference every time you use it.