Godfrey's Guide: The Cult Cream That's Gone Clean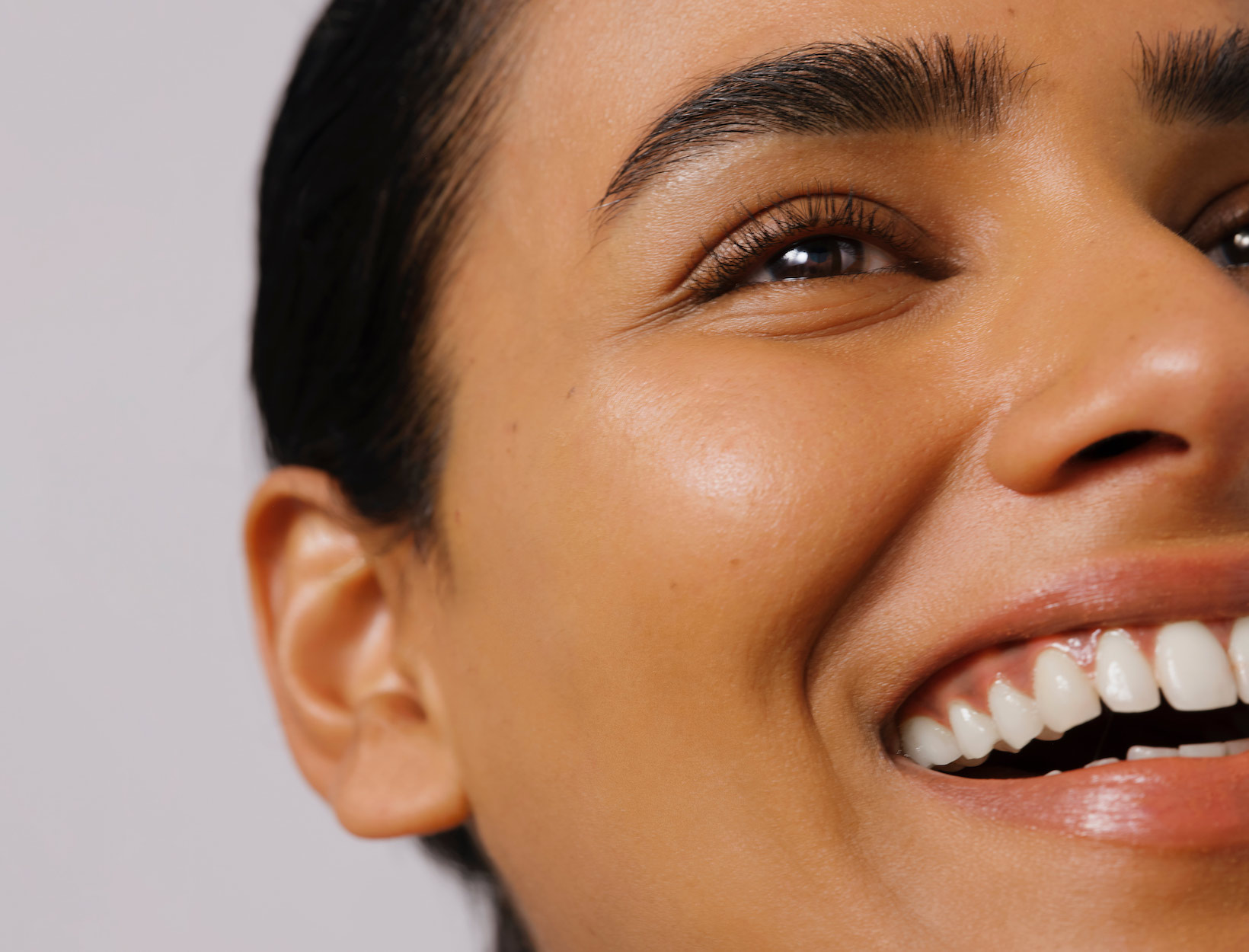 Godfrey's Guide
Jean Godfrey-June is our beauty director, but her enthusiasms are many.
You know how suddenly everyone you know is whispering about some hot new thing? When I first heard of the Rich Cream from Augustinus Bader, all of a sudden it was all I was hearing about. And all I was getting beauty questions about: "Have you heard…?" "Is it as great as people say…?" I had to get ahold of some, and somehow, I did.
I fell instantly in love with its creaminess (meaning how super moisturizing it is) and the way it sinks in immediately and plumps up your skin. Then I learned about some of the science behind it—in particular an ingredient called TFC8 that works, as far as I understand it, as an adaptogen, supporting your skin to take better care of itself. (The formula also has antioxidants, amino acids, omegas, minerals, vitamins, and all manner of natural oils working together to coddle your skin into glowy, supple youthfulness.)
That was over a year ago; it turned out the cream didn't quite pass goop clean standards, so I was unable to share my enthusiasms here.
Late fall 2020, I got wind of something new happening in the Bader world: The brand (named for the distinguished Dr. Augustinus Bader, the director and professor of applied stem cell biology and cell technology at the University of Leipzig in Germany) was reformulating to get rid of the few remaining potentially problematic ingredients in its products, including my very favorite, The Rich Cream.
I was going away for the weekend to the luxe and COVID-friendly Winvian Farm in Morris, Connecticut. It is especially luxe and especially COVID-friendly because you stay in your own cottage. Each cottage is unique, and they are sprinkled around the bucolic property as if they were part of a village; I chose the Woodland one, which is designed around giant tree trunks and branches and is absolutely fantastical.
I brought my new, improved Rich Cream to the cottage, along with a number of other weekend provisions (traveling but not flying enables a level of self-indulgence in packing that makes a vacation feel more like a vacation, in my opinion). The tub, surrounded by tree trunks and a trickling wooden waterfall, overlooks the woods. So I brought the absolutely best-smelling bath oil ever from Olverum, which is made with Siberian fir needle essential oil (along with many others, which combine into a scent that transports me to the Rue du Faubourg Saint-Honoré, a place I recommend as highly as the Rich Cream).
The Bader comes in a big bottle, with a copper-colored airless pump that feels satisfying in precisely the way the door of a Mercedes does when it quietly but very solidly slams shut. I set it beside the sink (also made entirely of wood—like one of those coffee tables in Big Sur, but a sink). The new version felt precisely like the old, and when I smoothed it on, it felt at least as moisturizing, if not more. A really good, really moisturizing cream makes my skin look better instantly—almost like makeup, and the Bader super delivers in that department, too.
More indulgences: goop body cream for a little massage. It makes me feel like I'm swathed in cashmere even when I'm naked. The hair mask from Rahua, because shiny hair that smells incredible makes a person significantly more irresistible—a laudable goal for a weekend away, no?
And I brought (as I always do, because it's the most travel-friendly item with the biggest glow payoff on the planet) my 15% overnight peel pads. Or rather pad, because you need only one once a week. You swipe it on before bed, in this case after a long, unbelievably delicious dinner alone in our own dining room in front of a roaring fire. (The main structure of the hotel is an old house, so the dining room is actually many rooms—again, very welcome during COVID times.) We stumbled back to our cottage after a lovely cocktail, which is the perfect moment to do the peel: A cocktail makes you lazy, so not having to do a full skin routine—you just smooth the pad on over clean skin—is more than welcome. A cocktail can also make you less likely to wake up glowy and fresh; the peel, for me, is a hedge against this effect.
I woke up, stared at the giant tree branches that held up the ceiling, and bounded out of my tree-trunk bed. I washed my face (Tata Harper oil cleanser—nothing better), then smoothed on a layer of the Bader. It felt amazing, of course, but the combination of peel pad plus Bader is just glow central. It has to be tried to be believed. A slick of lip balm and I sank back into the fluffy duvet.