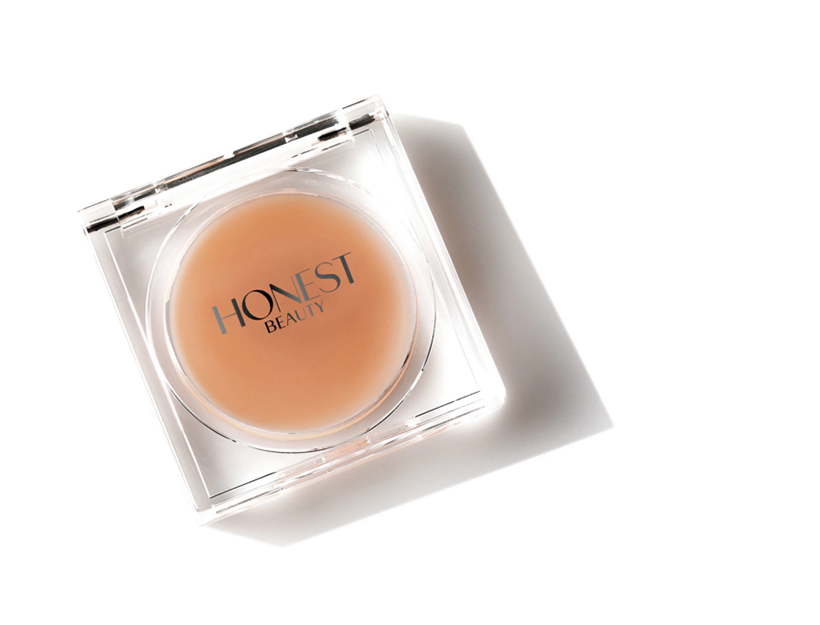 Ask Jean: Who Makes a Great Non-Liquid Face Oil?
We want to answer your most pressing questions—or, you know, just the things that you're curious about. Please keep them coming to: feedback [at] goop [dot] com, or tweet us @goop. Below, a q for our new beauty director, Jean Godfrey-June.
Dear Jean, I love face oils. But I've had two explode in my makeup bag: What can I carry around with me that works like a face oil that isn't a liquid? —J.T.
British people call it perspex, we call it lucite; a sleekly minimalist block of it from Honest Beauty encases a (solid) circle of something called Magic Balm ($18), a mix of organic fruit and botanical oils like tamanu, jojoba, chamomile, and calendula. It feels incredible—and leaves a soft sheen—on lips, which is what I'd assumed it was exclusively for. But it's for everything: rub a little between your fingertips and dab along your brow or cheekbones for a subtle highlight, massage it into cuticles, and if you're wishing for face oil, smooth a bit between your hands and pat where ever you'd pat face oil. It sinks right in, plumping and glow-ifying skin almost instantly. It's brilliant over or under makeup, or just on bare skin.