My Morning Routine
Why Our Beauty Director Spikes Her Morning with Ashwagandha and Fish Oil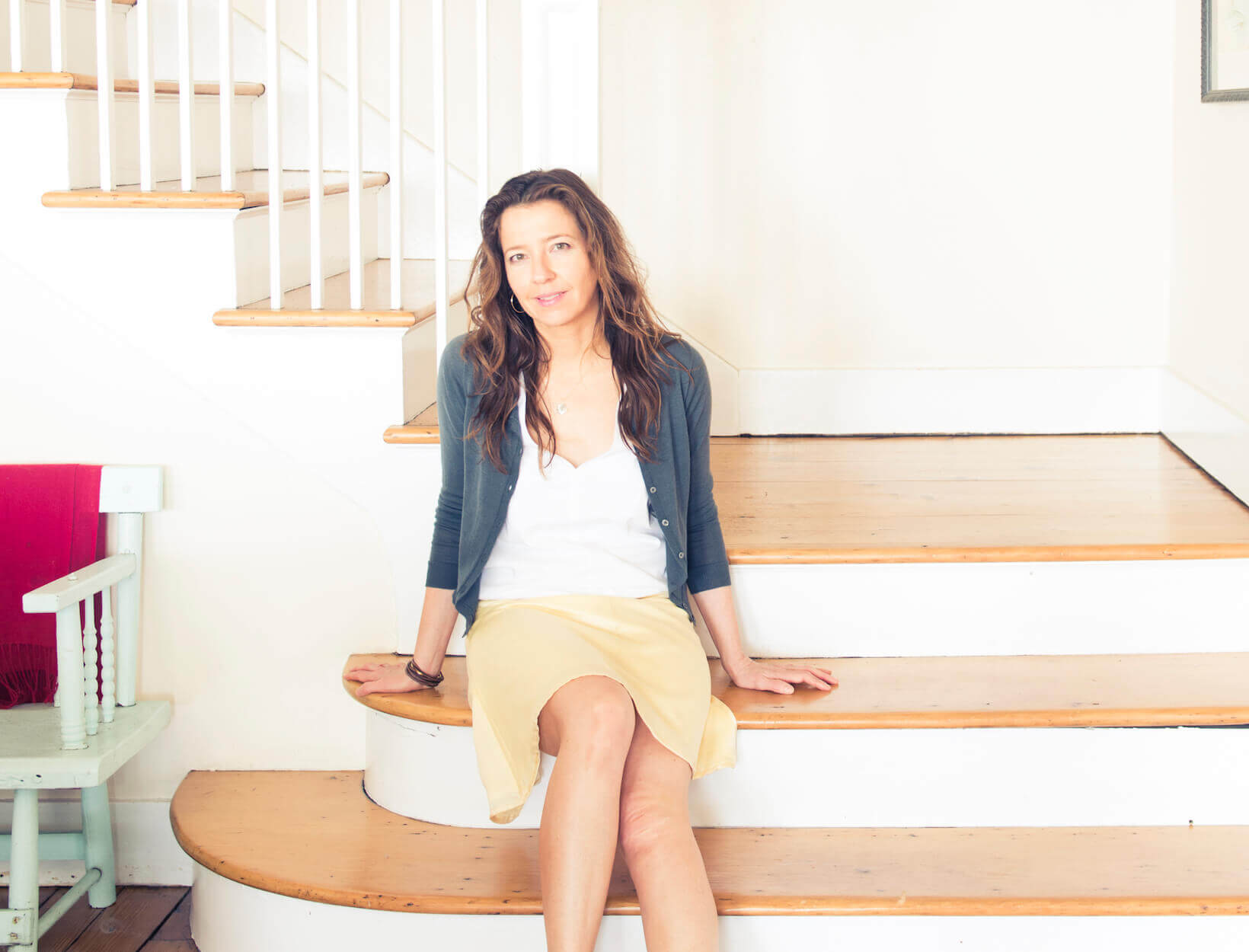 I am a morning person. Assign me a task in the morning and it will get done. Assign it at 4 p.m. and…it will get done the next morning. Whether I eat first thing or intermittent-fast till noon, breakfast is my favorite meal—I could eat it all day, especially if it were some version of the grain bowl I had at the Surfrider in Malibu: a little veg, a little egg, a little fermented something or other.
I love coffee: In moderation, it can improve mental and physical performance, and it's full of antioxidants. I mix in some ashwagandha powder—which has made a difference in how I feel since I started taking it—because it's insanely bitter and only coffee kills that taste. With whatever breakfast I have, I take my favorite, the brilliant Madame Ovary, which has vitamins and nutrients, but especially fish oil and D3, in an easy packet.*
Do most of your glimpses of sunlight come from behind a glass window or through a screen or while longing from afar? Stanford professor and ruling podcaster Dr. Andrew Huberman has taught me that if you want to sleep well, get actually outside and let your eyes soak up the morning light for 5 to 10 minutes (depending on how bright it is). You have to try it to believe how effective it is. Along with improving your sleep, you also get a little shot of vitamin D from the sun; I live in New York, so I supplement with a little more (D3, specifically).*

Before I eat or drink anything, I have a glass of water with lemon squeezed into it. It is counterintuitively alkalizing for the urine and purported to be good for you. I learned this not just from legions of sexy French women but also from a dermatologist's lecture at the American Academy of Dermatology's annual meeting.
If I take a shower (every other day, in general), I dry brush before (here's why).

I don't cleanse in the morning; I start with vitamin C on my skin first thing—it sort of gets my skin in gear. This vitamin C is the ultimate: It doesn't activate till you mix the hyaluronic acid serum and the ascorbic acid powder together before your first use, so it stays potent without preservatives for three full months (which is also how long it lasts if you use it every day).
The vitamin C brightens and evens, leaving your skin looking noticeably healthy and supple. Because vitamin C degrades easily, even preservative-packed formulas don't stay effective for long; this one, however, does, and the results—healthier-looking skin that's impossibly glowy—are really noticeable on your skin.
Five minutes later, I smooth on some face oil. I'm the hugest face oil fan on this earth. The five minutes is to give the vitamin C time to work before going in with the oil, which might dilute it if I put it on right after, or so I believe. I switch around with face oils, depending on the day and the state of my skin (I also reapply it throughout the day whenever I need a pick-me-up). The Vintner's is typically my evening face treatment—it's full of active ingredients—but sometimes I use it in the mornings for good measure. The biphase oil from Furtuna is made with wild-harvested superpowered botanicals from the brand's organic farm in Sicily. The face oil from Le Prunier, on the other hand, has a single ingredient, plum-seed oil, and it feels and smells absolutely spectacular.
MY CURRENT FACE OIL OBSESSIONS
Five minutes after the face oil, I put on mineral (never chemical) SPF. Some dermatologists will tell you to put SPF on first; I like some C and some oil first.
This silky, ultrahydrating, all-mineral SPF 30 blends in so beautifully, it's truly unbelievable. Unscented and infused with skin-supporting vitamins, it is slightly tinted to blend more easily, feels like moisturizing serum, and leaves my skin radiant and smooth.

If I can manage to do yoga before work, I need very little makeup. Exercise makes such an incredible difference in how your skin looks, it's astounding. A famous makeup artist once demanded to know who'd done my makeup, and the truth was no one—just a typical mind-blowing, ass-kicking Jivamukti yoga class.
The worst part of my morning is deciding what to wear. If I were a billionaire, I would employ not a stylist but a person who would simply decide, based on weather and scheduling considerations, which outfit would fit the day best. I have saved an enormous amount of time, perhaps years of my life, not blow-drying my hair—I am forever grateful to the hair genius Sally Hershberger for pointing out that I didn't need to—but I worry that I have used up all that time and then some standing in front of the mirror half-dressed like an idiot.