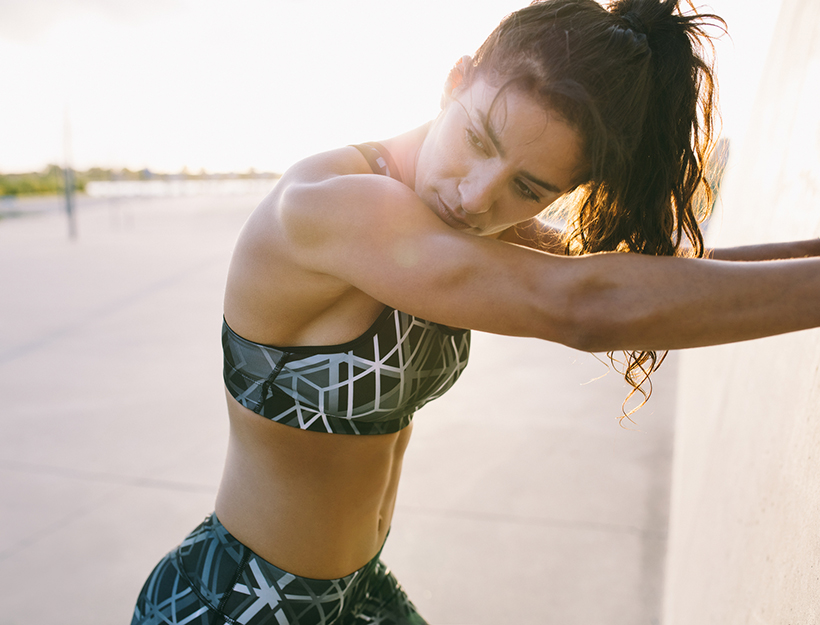 Ask Jean: What's the Right Post-Workout Skin Routine?
We want to answer your most pressing questions—or, you know, just the things that you're curious about. Please keep them coming to: [email protected], or tweet us @goop. Below, a q for our new beauty director, Jean Godfrey-June.
Dear Jean, I work out first thing in the morning and I was wondering if should wash my face with a cleanser or simply splash it with water after my workout? I practice the Tracy Anderson Method, so I sweat A LOT. I have read many conflicting theories about using a cleanser in the morning, let alone after a work out. Currently I do wash my face with a cleansing milk, but I want to make sure I am not washing off something that might be good for my skin. —S.

I'm a big believer in cleanser at night and not in the morning for the simple reason that your skin hasn't had a chance to get dirty—why disturb it and strip away moisture for no good reason? Working out does change the equation a bit—but it sort of depends on how you feel. My skin's sort of dry, so after I work out I don't wash but do put on face oil—right now I'm obsessed with the Winter Oil from de Mamiel—and let it sink in, then do less makeup than you normally would because your skin looks amazing post-workout as in, no foundation, only concealer if you need, mascara/liner if you want. Take advantage of the glow!
If cleansing feels better to you post workout, it's certainly not going to hurt. I love the Tata Harper oil cleanser—it leaves your skin insanely soft. The other option, if you're worried about spilling, would be face wipes—Ursa Major makes beautiful ones.
But seriously: no wrong answers on this one—whatever feels right.