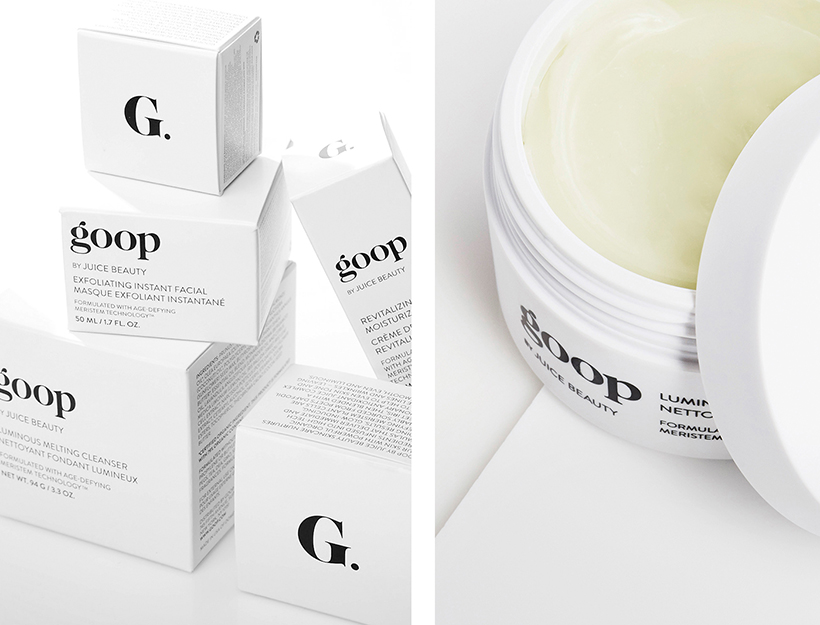 Ask Jean: What Does it Mean that goop by Juice Beauty is Organic?
We want to answer your most pressing questions—or, you know, just the things that you're curious about. Please keep them coming to: feedback [at] goop [dot] com, or tweet us @goop. Below, a q for our beauty director, Jean Godfrey-June.
Dear Jean,
What does it mean that goop skincare is organic? —K.
Dear K.,
We used the strictest organic regulation in the country, the California Organic Products Act (COPA) as our guide: It requires products labeled "organic" to be at least 70% organic (not counting water and salt; every goop by Juice Beauty item surpasses the COPA standard, from 73% to 99% organic).
The terms "natural," "all-natural," and even "non-toxic" have absolutely no legal meaning, which is one of the reasons we went with organic, which does have actual rules and regulations behind it.
Beyond that, who wants to put pesticides on their face? And who wants to support the chemical-agricultural-industrial complex that depletes the soil and poisons the earth?