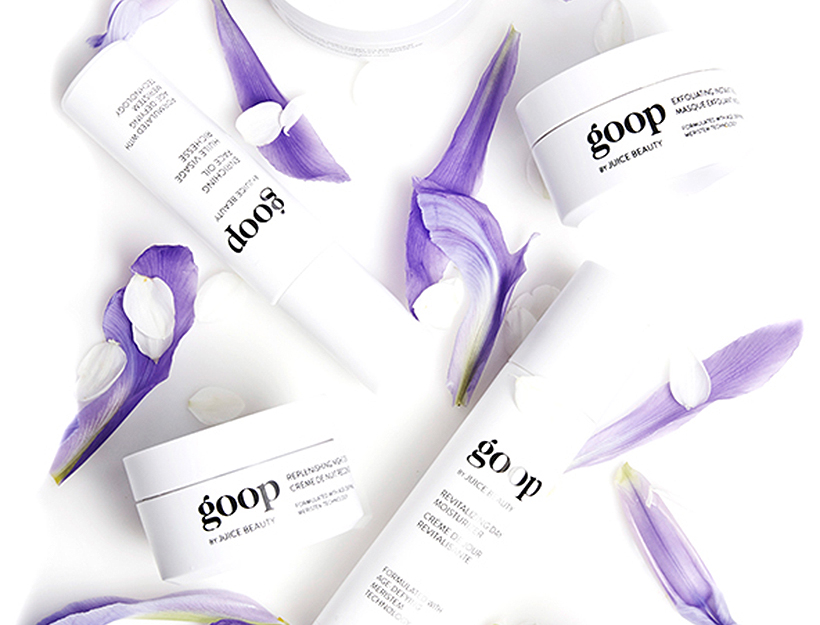 Ask Jean: What does goop by Juice Beauty Smell Like?
We want to answer your most pressing questions—or, you know, just the things that you're curious about. Please keep them coming to: feedback [at] goop [dot] com, or tweet us @goop. Below, a q for our beauty director, Jean Godfrey-June.
Dear Jean,
What do the goop skincare products smell like?—N.
Dear N.,
They smell faintly of bergamot, lavender, and lemon—essential oils that are blended into every product except the eye cream. Since the face oil is made with 11 different essential oils (including the bergamot, lavender, and lemon), its scent is slightly more complex. All are there but not-there, if that makes sense, all are allergy tested, and none have synthetic fragrances—you'd be surprised how many skin creams, even those that appear to be unscented, contain them, and they are among the most potent skin irritants in the beauty industry ("unscented" can mean, "contains masking fragrance so it smells like nothing"). We went with "gorgeously subtle and nothing needs masking because it's all good enough to eat."